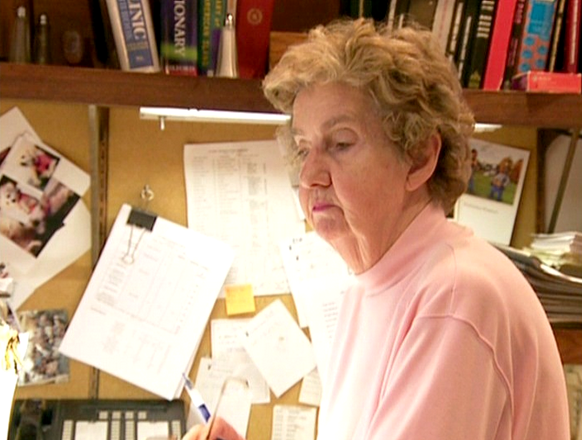 Mary O'Connor, Hugh Hefner's longtime secretary who appeared on the reality series "Girls Next Door" died this weekend, according to the Playboy founder.
On Monday, Hefner tweeted the sad news to his followers, writing:
"Mary passed away today. We loved her more than words can say."
O'Connor, who was in her 80s when she died, had worked alongside Hef at the Playboy mansion for more than 40 years. Though her cause of death has not been released, it appears that O'Connor had been ill. On Saturday, Hefner tweeted that his new wife, Crystal Harris, was going to visit O'Connor, as she had not been doing well.

The Playboy founder had previously credited his longtime secretary with helping to reunite him with Harris after the two called off their wedding in June 2011. When the pair reconciled this past summer, Hefner tweeted, "It's Mary O'Conner that brought Crystal Harris back. Crystal was miserable & said so. Mary told Crystal to write & tell me, which she did."
Sources told TMZ that Hefner is taking her death "extremely hard," as O'Connor was "the rock" of the Playboy mansion and the mood at the house is "incredibly sad."
Harris, as well as Hefner's former girlfriends, "Girls Next Door" stars Kendra Wilkinson, Bridget Marquardt and Holly Madison, all expressed their sadness over O'Connor's death on Twitter as well.