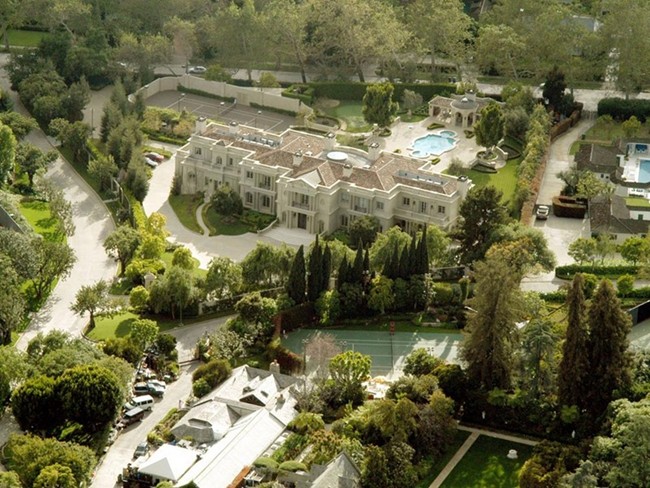 Notorious for decades of hosting the wildest parties, the house of debauchery, or rather, the Playboy Mansion, is up for sale. At US$200 million, the mansion tops the current American real estate market as the most expensive home for sale among completed homes.
At nearly 20,000 square feet, the Playboy mansion occupies five acres in Holmby Hills, a neighborhood joining Beverly Hills and Bel Air as Los Angeles' Platinum Triangle. With 29 rooms and an additional four-bedroom guest house, the mansion is also one of a couple of L.A. homes with its very own zoo license.
The property also features its infamous sprawling grotto, a sinful cave-like lair once frolicked by bevies of Playboy bunnies.
By comparison, a 7-acre neighboring estate sold last year for less than half the mansion's asking price at $59 million. But the difference lies in the Playboy Mansion's famed reputation for hosting high-profile parties and housing Hugh Hefner, founder of the iconic yet controversial men's lifestyle and entertainment magazine, Playboy.
Unfortunately, or fortunately, however you see it, purchasing the mansion won't make it entirely yours. At 89, the self-made multimillionaire is reportedly not moving out.
John Vlautin, a Playboy spokesman said, "A condition on the sale would be that Mr. Hefner be able to continue to work and live in the residence."