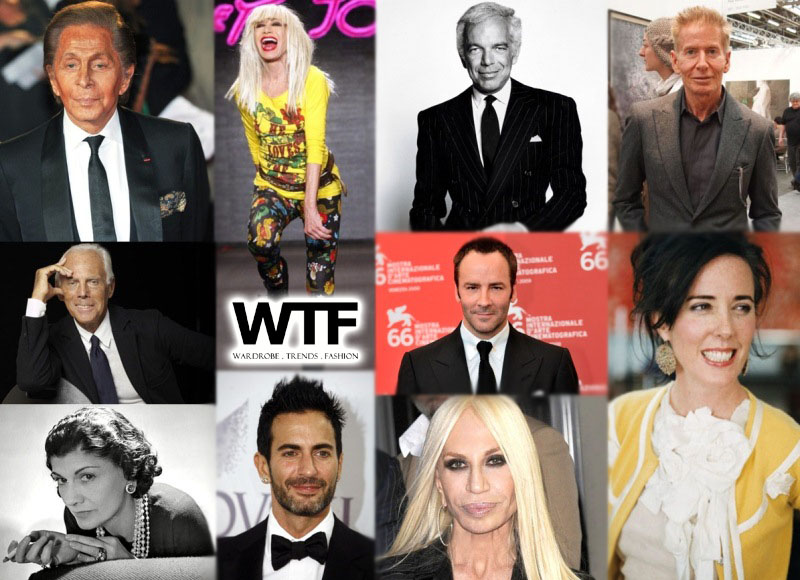 Whatever style comes to their mind, they draw it, and the world will follow. These are the real trendsetters. They are the ones whose creativity would lead to the latest fashion trends to be worn by socialites, celebrities and models. We admire the supermodels ramping up and down the runway, but the real stars of the show are the clothes and the people behind its design.
Here on WTF, we have put together for you, the best in the world, the top ten fashion designers today:
Say the letters cK, and everyone automatically thinks of Calvin Klein. Calvin Klein started with a coat shop in York Hotel in the Big Apple in 1968. His collection then consisted of understated, yet hip, coats and clothing. From his initial $10,000 investment, Klein has expanded his fashion line into a virtual empire, designing everything from expensive clothing to accessories.  His fashion portfolio includes underwear, eyewear, home collection, fragrances, watches and perfumes.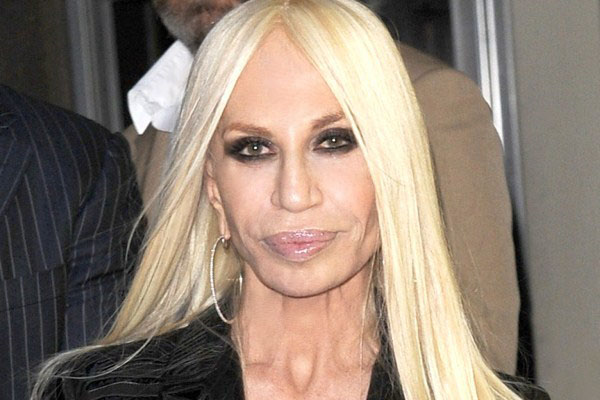 (Photo above by Olga Bermejo/FilmMagic)
She is the sister of Gianni Versace, and she has proven to be no lesser sibling. After the murder of Gianni in 1997, Donatella took over and has taken the Versace name to new heights. She made sure that Versace shops would cater to the different fashion centers around the world, particularly Milan and New York. Top celebrities like Jennifer Lopez and Madonna have endorsed the company's collection of clothes, accessories, fragrances and home furnishings.
He started in 1959 when he established his own fashion house in Rome. Valentino, however, became known for creating the dresses that Jacqueline Kennedy wore for a year after the assassination of her husband, the late President John F. Kennedy. Since then, Valentino has been known to hobnob with the powerful and the famous. Royalty from Belgium and the United Kingdom wears his designs. But that does not mean that Valentino does not know how to loosen up. In 2006, he agreed to appear in a cameo role playing himself in the movie The Devil Wears Prada.
The classy Italian designer who made Batman look chic and elegant when the superhero took a break from fighting Joker in The Dark Knight movie. But it is not only billionaire crime fighters who are after his services. Sportsmen have taken a liking for the Armani designs, with Chelsea Football Club commissioning the Italian to not only design the suits of its players, but also the suite for its directors in its football stadium. He has also designed the suits worn by the players of the English football team. Just a few months earlier, Armani's name was mentioned during the London Olympic Games, as he was credited with the design of the uniform of the Italian Olympic delegates.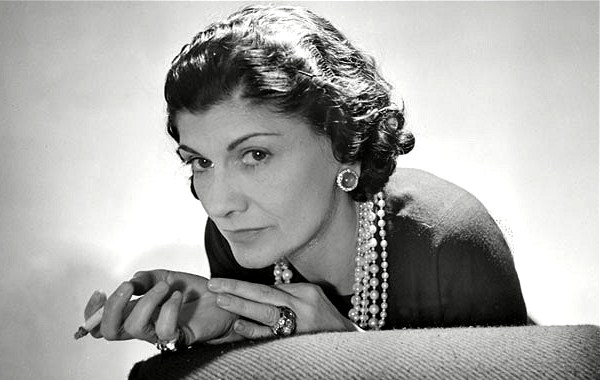 Maybe she was indeed a Nazi collaborator, saved only by the intercession of former British Prime Minister Winston Churchill. Maybe she indeed had a cold heart that had tried to wrestle full control of Parfums Chanel from its Jewish directors, who initially kept mum about the incident to save both the business and Chanel's reputation. She was indeed an anti-Semite who had a violent loathing of Jews. She was indeed cold-blooded when she closed down her shop to spite the 3,000 workers who had been lobbying for better working conditions in terms of work hours and wages. Despite all these, Chanel was also indeed a great fashion designer who will always be remembered for the classic suit and perfume No. 5.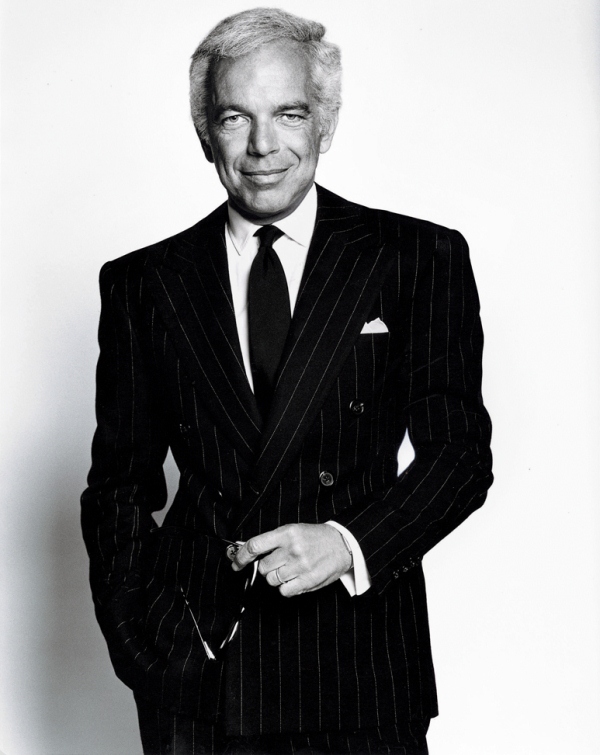 Ralph Lauren is worth $7.5 billion, and he got it all because of his fashion sense. In 1970, the first Polo logo was seen in Lauren's line of women's suits that was designed in the classic men's style. Two years later, the famous short sleeve shirt with the Polo emblem appeared, and it soon became a classic. These shirts have been collected by men all over the world ever since. Lauren, on the other hand, has been collecting rare and classic cars. The collection is so unique that it has been featured in the Boston Museum of Fine Arts.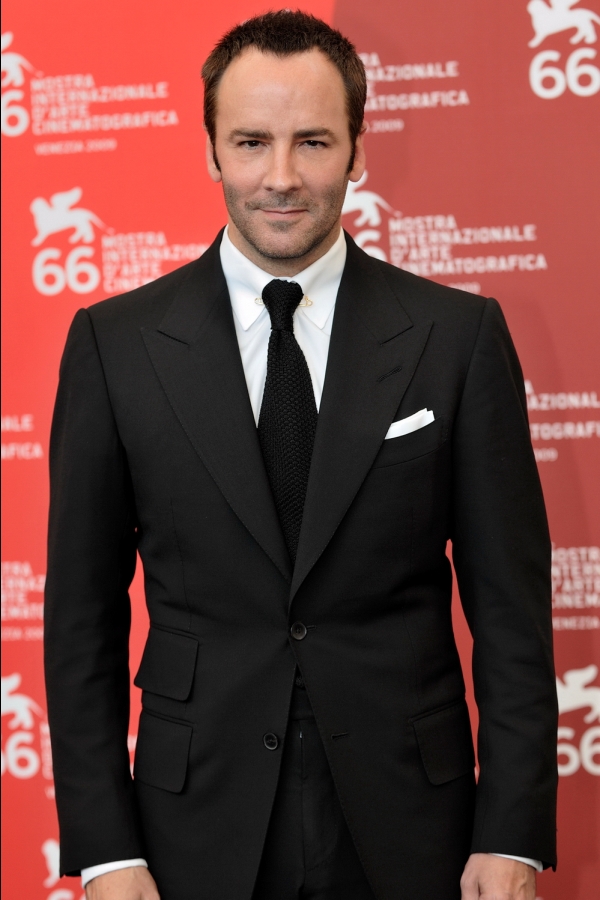 (Photo via commons.wikimedia.org)
He is the designer credited with the turnaround of the Gucci fashion house from near bankruptcy to a $10 billion company. Ford was able to make fashion glamorous again, with his groundbreaking designs in 1994 involving velvet hipsters, satin shirts and metallic boots. He then moved to Yves Saint Laurent after the company was bought by Gucci, and Ford proved his Midas touch at Gucci was no fluke when he got YSL back into the mainstream once more. The advertising campaigns he conceptualized for the YSL fragrance lines were hailed for its creativity and commercial impact. Unfortunately, he had to part ways with Gucci after a struggle for artistic control did not end in his favor. But fortunately, Ford's artistic level is so high that he made a seamless transition into movie directing, as he helmed a film that got Academy Award nominations right on his first attempt.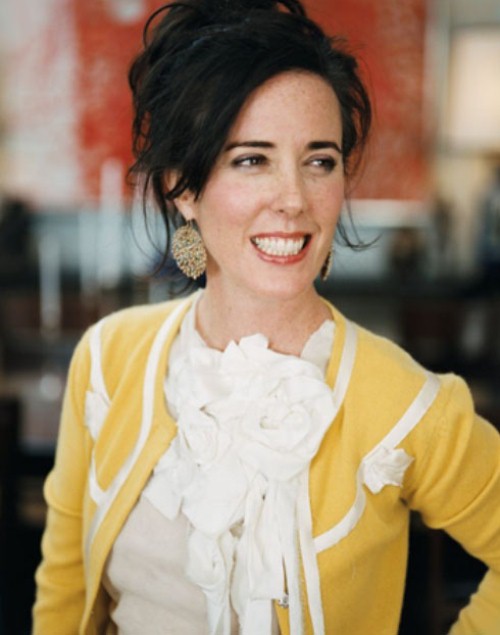 As a fashion editor of Mademoiselle, Spade bewailed the lack of sensible and stylish handbags in the market. She thereafter set out to create bags with classic shapes and colors.  The endeavor proved to be a success, and she soon expanded to beauty products, shoes, perfumes, sleepwear, eyewear, and even stationeries and personal organizers. Her product line now includes home items, like beddings and towels, and china.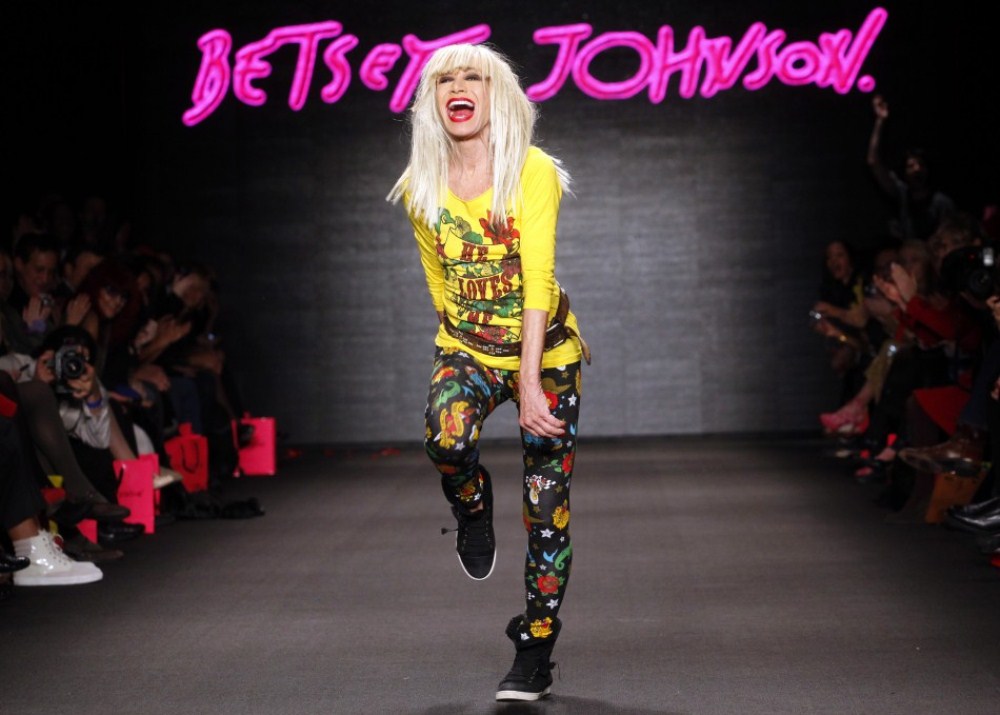 Her designs are considered quirky and unusual, and her association with artists like The Velvet Underground and Lou Reed probably brought this about. Her first collection in the 1970s proved to be popular with rock and roll musicians. Her line now includes bags, scarves and accessories.
(Photo via ibtimes.com)
Once derided by Oscar de la Renta for being a copyist, Jacobs does not hide the fact that his designs always use the style of the previous decades as basis. He first worked in an avant garde clothing boutique in New York, before moving on to bigger things with the likes of Perry Ellis and Louis Vuitton. Among his notable collections were a grunge line for Perry Ellis that failed, and the very first ready to wear collection from Louis Vuitton that proved to be a success.