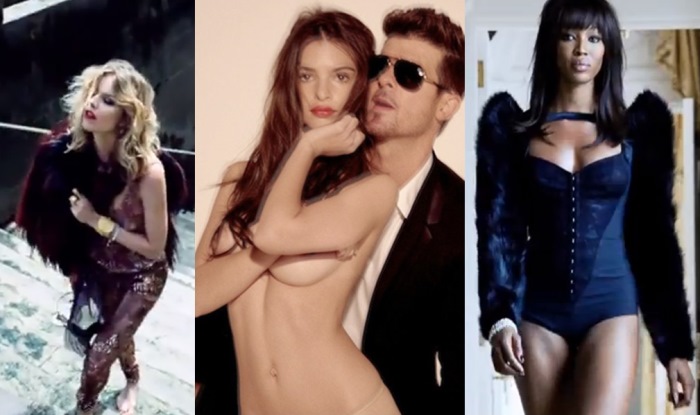 Supermodels and music videos are a pairing as classic as, well, models and movies really! Since George Michael first put these runway-come-video vixens on the map in his infamous 1990 hit "Freedom!," models have enjoyed a long-standing history with rock gods and pop stars alike— a relationship we don't mind admitting we've reaped the benefits of over the years.
With the annual MTV Video Music Awards taking over our TV screens this weekend, we thought we'd celebrate here on WTF, with a look back at a few of our all-time favorite model music video moments since Naomi, Christy, Linda and Cindy first stole our hearts nearly two decades ago .
From Kate Moss's seductive pole dance in the White Stripes' "I Just Don't Know What To Do With Myself," to Behati Prinsloo's strip tease and most recently, Jourdan Dunn's smoking performance in Jessie J's "It's My Party," get ready for the official model music video countdown:
Kate Moss in "I Just Don't Know What To Do With Myself," by The White Stripes
Iman in "Remember The Time," by Michael Jackson
Emily Ratajkowski in "Blurred Lines," by Robin Thicke Ft. Pharrell and T.I.
Stephanie Seymour in "November Rain," by Guns N' Roses
Behati Prinsloo in "Rich Girls" by The Virgins
Jourdan Dunn in "It's My Party," Jessie J