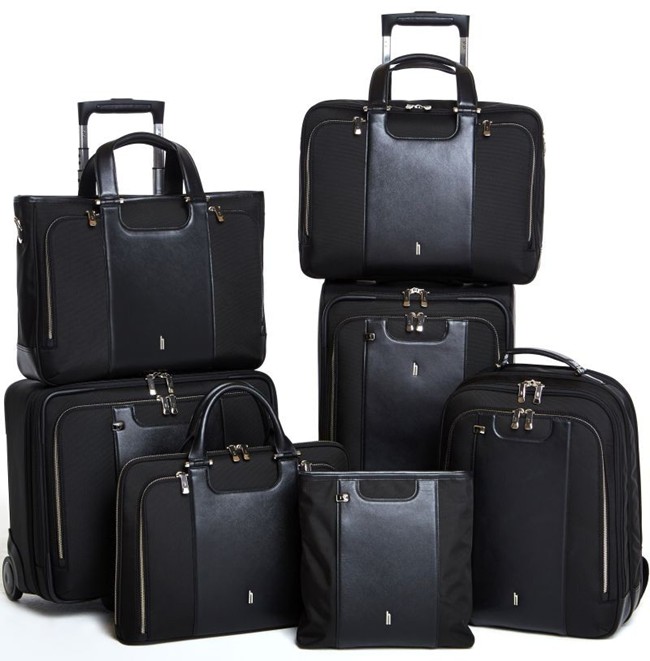 Hartmann, renowned for its proud heritage of craftsmanship and quality travel bags, has launched its "J Biznes Collection", designed specifically for contemporary professionals. The new J Biznes Collection is perfect for businessmen and businesswomen who are constantly on the go, and travel frequently for work. The collection consists of bags that offer both luxurious design and practicality. It includes seven types of bags including briefcase, backpack, rolling tote and luggage bag.
Each bag has been thoughtfully designed with particular attention to the fact that today's professionals travel often and have to be prepared for various working environments. With its smart design, the J Biznes Collection maximizes convenience for Hartmann users.
Bags in the new collection feature brilliant combinations of elegance and practicality. A front panel made of soft Saffiano leather highlights luxuriousness, while ballistic nylon used in all other parts enhances durability and strength while maintaining lightness in weight.
The bags also include versatile pockets for cell phones, credit cards, and writing tools along with smart sleeves for tablet PCs and laptops. Moreover, the bags are made with Nylon to lessen the weight, while partial Saffiano leather panels add luxurious design to the products. These features reflect Hartmann's thoughtfulness in the new collection's design to fulfil the needs of today's professionals.