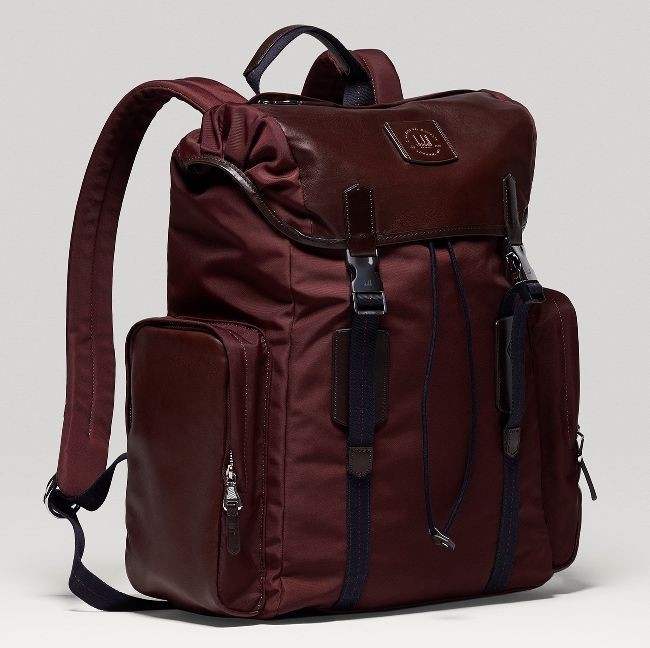 For its Autumn Winter 2015 collection, Alfred Dunhill adds a new dimension to the Guardsman collection available in various colors. The Guardsman backpack features a lightweight nylon body which is complemented by a differently treated cowhide on the side and top pockets. This cowhide has been semi vegetable tanned and then specially milled with a waxy finish to give a soft, supple feel.
The name Guardsman has a great link to London, as this is the name given to military personnel who acts as bodyguards of a sovereign or heads of state. Other than Burgundy and Navy, Tartan is also the new color added to the collection. It is traditionally associated with Scotland, where inhabitants of different regions wore their own tartan pattern as far back as the late 1600s.
The series is perfect for the traveller due to its light weight and the durability of the nylon.