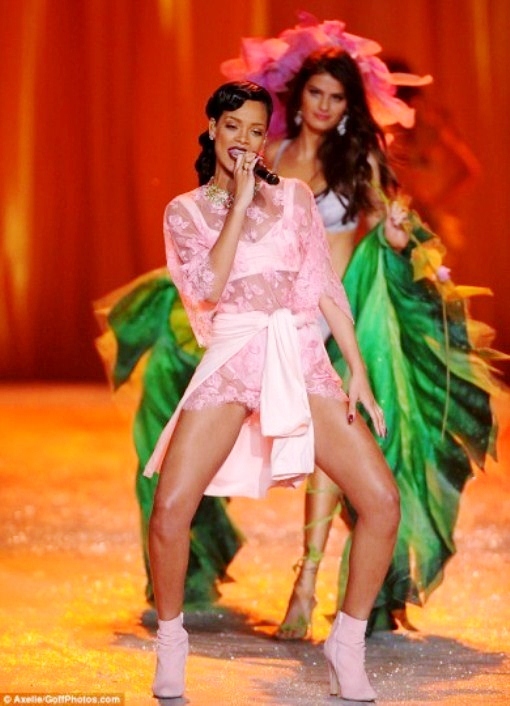 When mega brands collide – either Rihanna has good business acumen or she simply has a good publicist, Rihanna works her marketing magic, building hype for her album "Unapologetic, by performing recently in New York City for Victoria Secret's pre-holiday runway event, the brand's own version of a 60-second SuperBowl ad spot.
Rihanna wore three outfits – one for VS's pink carpet and two performance outfits. Check out her looks below.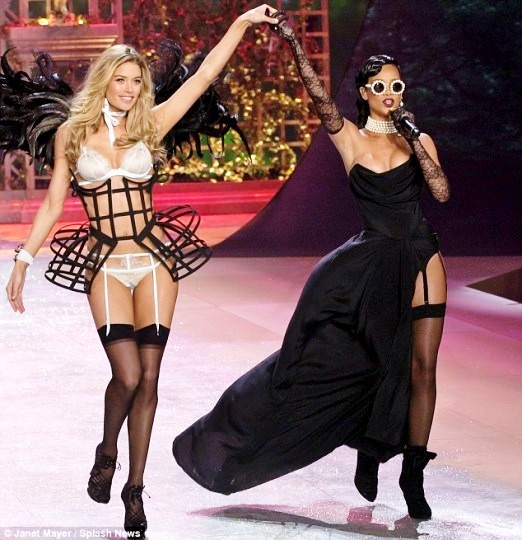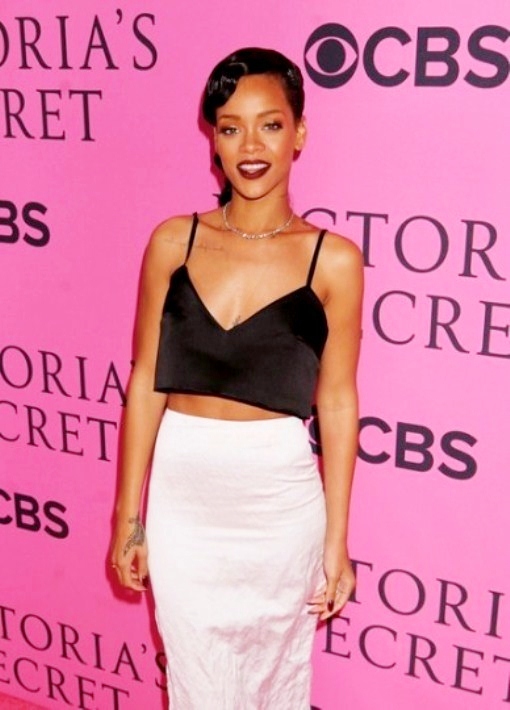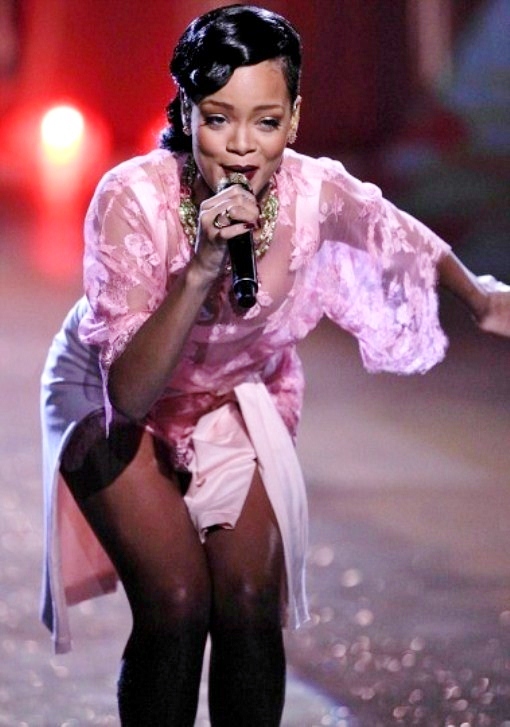 Here's a bonus image of Rihanna half dressed and sprawled across a sofa in her dressing room, provided via Instagram.