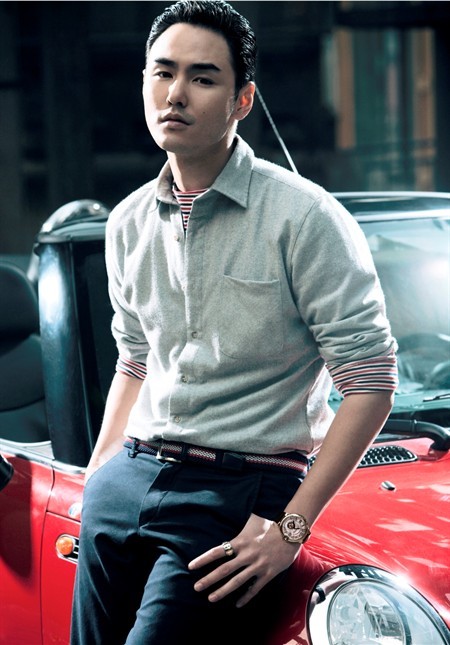 Ballon Bleu de Cartier flying tourbillon watch in white gold; Cartier Santos ring in yellow gold and steel
Taiwanese heartthrob Ethan Ruan was recently tapped to model for Cartier's Ballon Bleu de Cartier.
Best known for playing "Monk" in the 2009 gangster flick Monga, the model turned award-winning actor is also a watch aficionado. Of Ballon Bleu de Carter, Ruan comments "A watch is not just a time-keeping device or an accessory, but a memory-keeper that contains life's most cherished and memorable moments. And it takes time to gather all these memories. I am keeping the Ballon Bleu de Cartier for my children now and when a special moment comes I will give the watch to my child, letting him or her know the significance behind it".
Ruan also shares an emotional connection to Cartier Trinity: "I like the underlying rationale of the collection as it represents love, friendship and family. These three elements are extremely important to me, and life without one of these three elements is like a day without sun. If I had to choose something to represent someone I loved, I would choose the Trinity collection because it carries my personal feelings to that particular person in my life".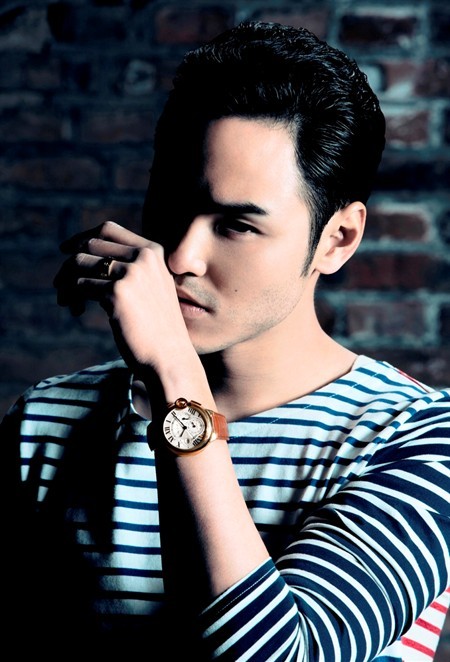 Ballon Bleu de Cartier chronograph watch in pink gold; Cartier LOVE ring in pink gold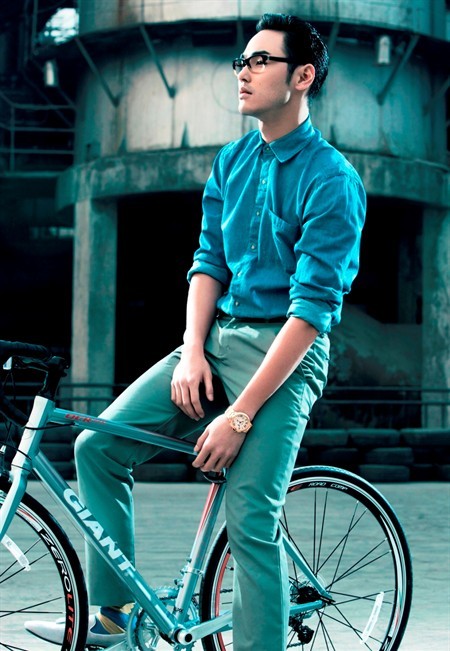 Ballon Bleu de Cartier chronograph watch in yellow gold; Collection Premiere Cartier eyewear – Pantos-shaped optical eyeglasses, graded blonde frame, ruthenium finish
Extra-flat Ballon Bleu de Cartier watch in platinum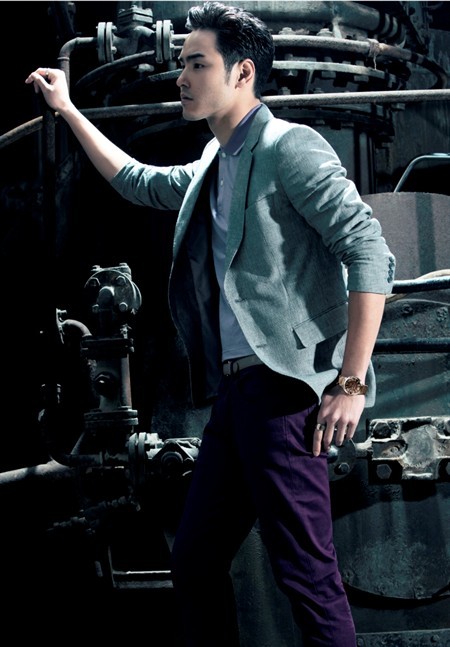 Ballon Bleu de Cartier watch in pink gold with chocolate dial; Cartier LOVE ring in platinum; Cartier Santos ring in yellow gold and steel