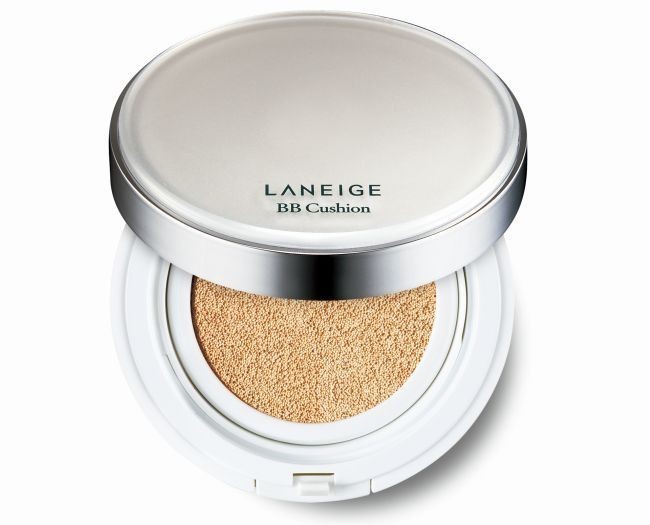 We have all experienced the disappointment of trying on a much-raved-about pair of jeans that turned out looking less than flattering. Well, the same applies for the face. Our skin loses its elasticity as we age, causing it to sag and hence lose the perfect Face-Fit. That all changed when Laneige introduced Dynamic Collagen. Fans of Laneige's bestselling BB Cushion, brace yourselves; the formidable technology from Laneige Time Freeze has now been incorporated into Laneige BB Cushion Anti-aging SPF 50+ PA+++. The Laneige BB Cushion Anti-aging SPF 50+ PA+++ not only covers fine lines and blemishes perfectly, it also helps you to achieve smoother and suppler skin.
The Laneige BB Cushion Anti-aging SPF 50+ PA +++ boasts six amazing benefits:
1) Anti-aging care – Features Dynamic Collagen from Laneige Time Freeze to markedly improve skin elasticity, reduce the appearance of wrinkles and fine lines, and deeply hydrate the skin.
2) UV protection – Provides enhanced protection against harmful UV rays.
3) Perfect coverage – Evens out skin tone and effectively covers blemishes and fine lines.
4) Beautiful, glowing complexion – Contains reflective properties that give the skin a soft and dewy appearance.
5) Water and sweat-resistant – Stronger resistance against perspiration and sebum to provide longer-lasting coverage.
6) Perk up fatigued skin – Contains Laneige's exclusive optimal mineral water, which has 30 percent more moisture and is absorbed by the skin faster than regular mineral water, to achieve remarkably moisturised skin.
Designed to restore youthful skin from within, Dynamic Collagen is formulated with Pinitol (methyl inositol), a precious carob tree extract that powerfully regenerates damaged and aged collagen into healthy collagen. It also contains an amino acid derivative known as watering peptide which promotes the skin's natural production of hyaluronic acid to provide intense hydration to the skin as well as recharge and restore the hydro-elastic network for firmer, plumped up skin.