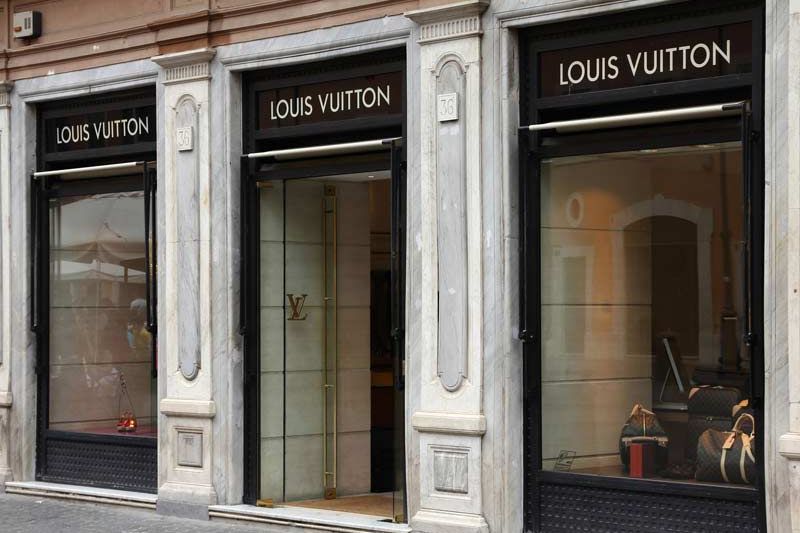 Luxury goods sold by Louis Vuitton and Christian Dior will be tracked on a new blockchain built on Ethereum. Code-named AURA, the new blockchain is designed to verify the authenticity of high-priced goods along the supply chain.
According to a report by CoinDesk, the world's largest luxury group LVMH, owner of Louis Vuitton and Parfums Christian Dior, has partnered with Microsoaft Azure and blockchain software technology company ConsenSys to develop the new blockchain which is built on Quorum, JP Morgan's enterprise version of Ethereum.
Sources tell CoinDesk that the permissioned blockchain will go live in May or June. After its initial release, tracking goods from Louis Vuitton and Parfums Christian Dior, it will encompass the portfolio of brands under the French multinational luxury goods conglomerate LVMH.
LVMH's 60-plus subsidiaries include some of the best-known brands in the world across several categories – watches and jewelry, perfumes and cosmetics, fashion and leather goods, selective retailers, wines and spirits.
Partial list of LVMH subsidiaries
Christian Dior
Louis Vuitton
Marc Jacobs
Hublot
TAG Heuer
Bulgari
Givenchy Parfums
Sephora
Dom Pérignon
Hennessy
Le Bon Marché
Fendi
Givenchy
Kat Von D Beauty
According to sources,
"To begin with AURA will provide proof of authenticity of luxury items and trace their origins from raw materials to point of sale and beyond to used-goods markets. The next phase of the platform will explore protection of creative intellectual property, exclusive offers and events for each brands' customers, as well as anti-ad fraud."
The project will reportedly launch a separate consortium offering a white label solution owned by its competitors who can create their respective blockchains and apps to track products.
Sources say Ethereum's technology will give manufacturers and retailers the power to trace the entire lifecycle of a product with Quorum's privacy tools protecting customers' sensitive data.
"They [LVMH] see down the line permissioned and public networks as needing to be interoperable if they are to put the power back to customers. It's also a way for a global network of distributors and resellers to connect to a network without restriction."
High-end brands are the subject of knock-offs and fraud involving worldwide operations. Louis Vuitton says one of its biggest threats is counterfeiting.
"Louis Vuitton has a zero tolerance policy to counterfeiting. Preserving the creativity and the rights of designers, artists and brands is vital to their long-term survival. One of the biggest threats to that survival today is counterfeiting, whose effects go far beyond buying a cheap bag on a street in a faraway city while on holiday."
The global online counterfeiting market alone generated an estimated $323 billion in losses in 2017. According to the Global Brand Counterfeiting Report 2018, the counterfeit market is "booming rapidly" with luxury brands incurring losses of $30.3 billion through internet sales.