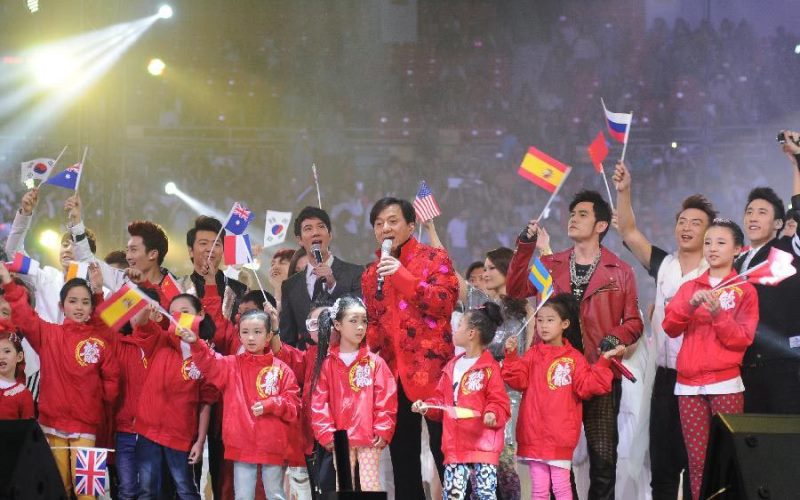 Hong Kong actor Jackie Chan has celebrated his 60th birthday with extended parties and invited celebrities from around the world.
Starting with a concert in Beijing on Sunday, on the eve of his birthday, the star of movies like "Drunken Master," "Police Story" and "Rush Hour" has been holding events for five days in Beijing, Shanghai and Hong Kong.
He has invited over 1,000 stars and movie fans to attend the celebrations. Around 30 Korean celebrities were also invited including actress Kim Hee-sun, actors Lee Byung-hun and Lee Seung-gi, and members of K-pop boy band EXO.
When Chan heard that Kim was too busy shooting her latest TV drama to attend an event in Beijing on Sunday, he apparently sent his W35 billion (US$1=W1,042) private jet to Korea to pick her up. The two appeared in the movie "The Myth" in 2005.
Ediya Coffee CEO Moon Chang-ki, who was able to attend the Beijing bash, said later, "I've been to a lot of events in my time, but I've never seen a birthday party on a scale like this."
An auction of memorabilia and other goods donated by the invited celebrities raised $13 billion to help develop the global film industry.
Chan flew to Shanghai on Tuesday and attended the opening ceremony of the JC Film Gallery, a film museum he founded, on Wednesday.
(Photos: Xinhua)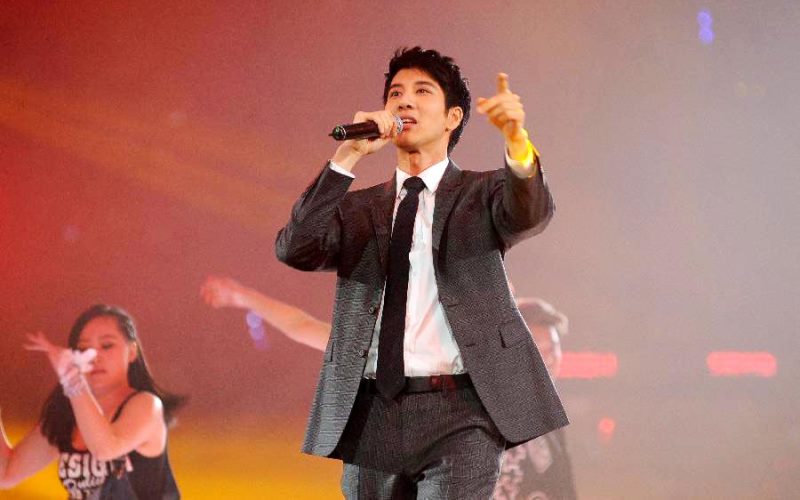 Singer Wang Leehom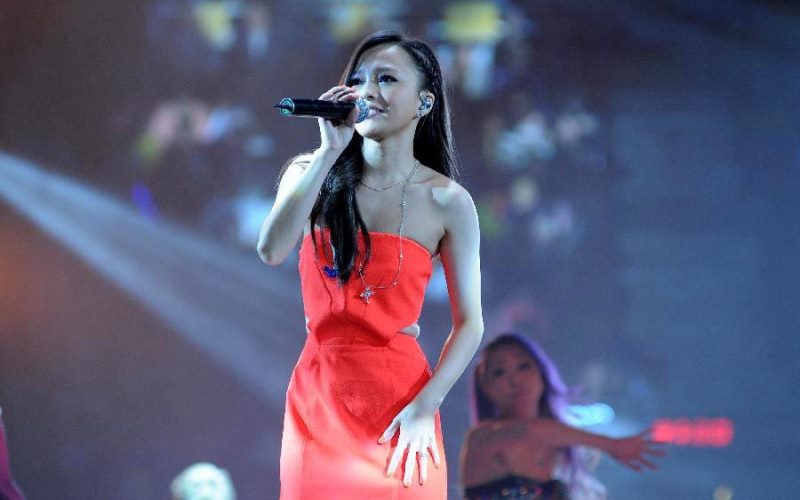 Singer Angela Chang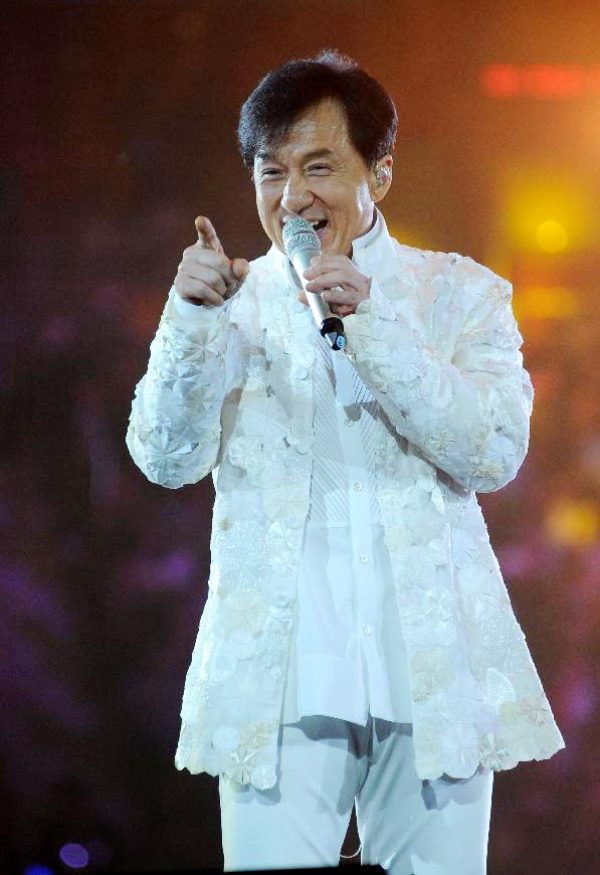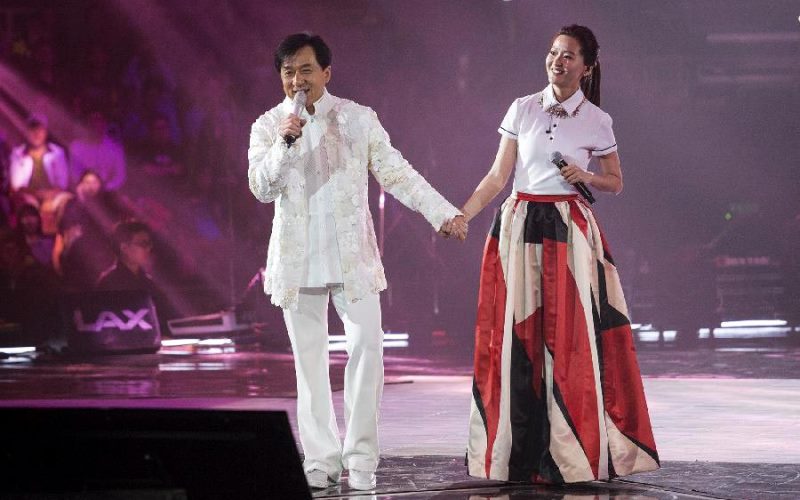 Singer Joi Chua