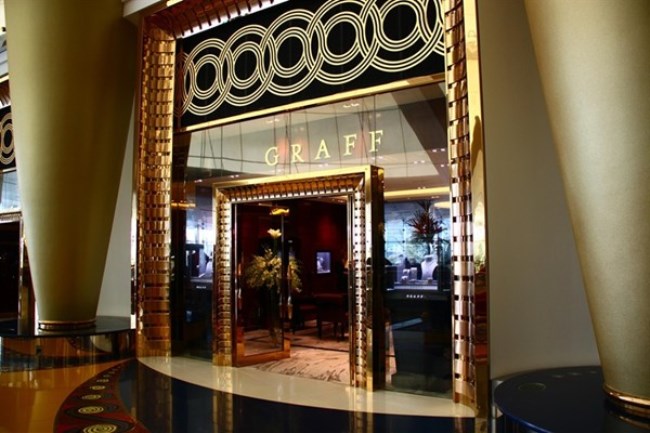 Graff Diamonds has rolled out a new store in Dubai. Located in the prestigious Burj Al Arab Hotel and overlooking the Gulf, the boutique marks the London jeweller's second salon in Dubai.
The interior, dressed by Monte-Carlo-based designer Jean-Pierre Gilardino, treads the line between opulence and class. Drawing inspiration from Middle Eastern motifs, the decor features Ebony furniture, bronze detailing, crystal chandeliers and a fusion of high gloss statuary with black Portoro marble.
The Dubai boutique will soon be followed by an opening in Macau, as reported by Reuters.