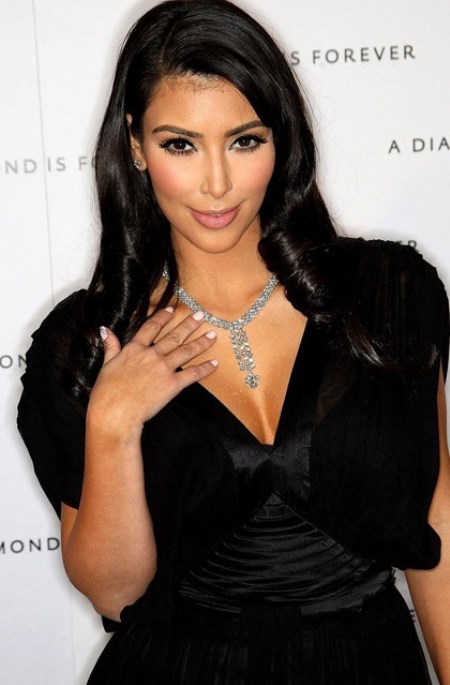 Kim Kardashian, star of the E! reality series Keeping up with the Kardashians is traveling to Botswana and South Africa with boyfriend Reggie Bush to promote the diamond industry on behalf of the Diamond Empowerment Fund (DEF).
A report in Bloomberg last week cited a 68.6 percent plunge in diamond sales in Botswana as a result of the global economic crisis. The African nation's economy relies heavily on diamond exports.
A De Beers spokesperson told The National Jeweler that Kim's sister Khloe, former football player Ray Crockett, and DEF Executive Director Ellen Haddigan are also part of the entourage. Follow Kim's experiences at the diamond mines on her Twitter account.
(Photos: celebuzz | Source: The National Jeweler / Luxist)