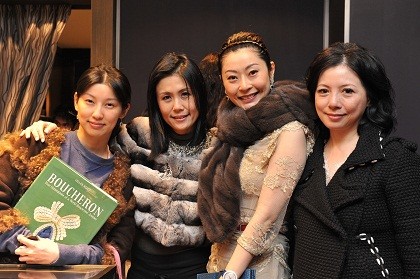 Monica Chen, Denise Lo, DoDo Yeung, May Lee
Last month Boucheron held a Christmas soiree in Hong Kong to entertain its VIPs in the midst of the festive season.
Over 100 guests were drawn to to the Boucheron boutique in the Mandarin Oriental including Sue Lynn Woo, Monica Chen, Adrian Li, Bonnie Kwong, Gretchen Ng, May Lee and Nora Leung.
The venue featured a festive theme on the night and guests were served wild mushroom pastries with black truffle, foie gras and black truffle pyramids, smoked salmon with Caviar and assorted mini macaroons and desserts.
The food was washed down with champagne and a selection of wines.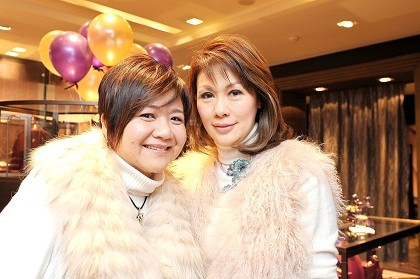 Sue Lynn Woo, Nora Leung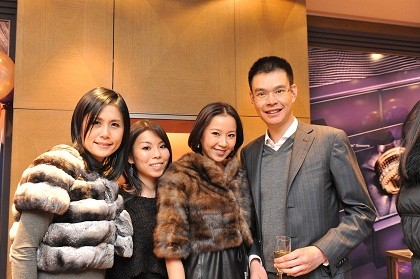 Denise Lo, Claudia Cheung, Bonnie, Adrian Lee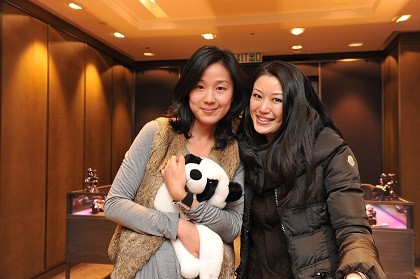 Jozette Ho, Gretchen Ng