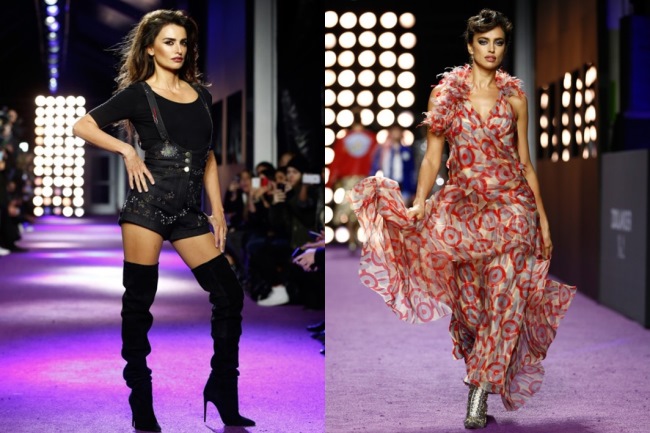 'Zoolander 2' had a New York premiere that was one to remember night on February 9. The runway show featured top models like Gigi Hadid and Irina Shayk in the designs of Tommy Hilfiger, Alexander Wang, Marc Jacobs and more designers. At the end of the show, the film's stars Ben Stiller, Penelope Cruz, Will Ferrell and Owen Wilson took a bow for the finale moment.
If the star-studded runway show was not enough, the red carpet also glittered with celebrities of film and fashion. Jennifer Aniston, Kristen Wiig, Kendall Jenner and Anna Wintour stepped out to support the film. Check out images from the event below.
'Zoolander 2' officially hits theaters in Thailand on 11 February; Hong Kong on 25 February; Singapore on 3rd March.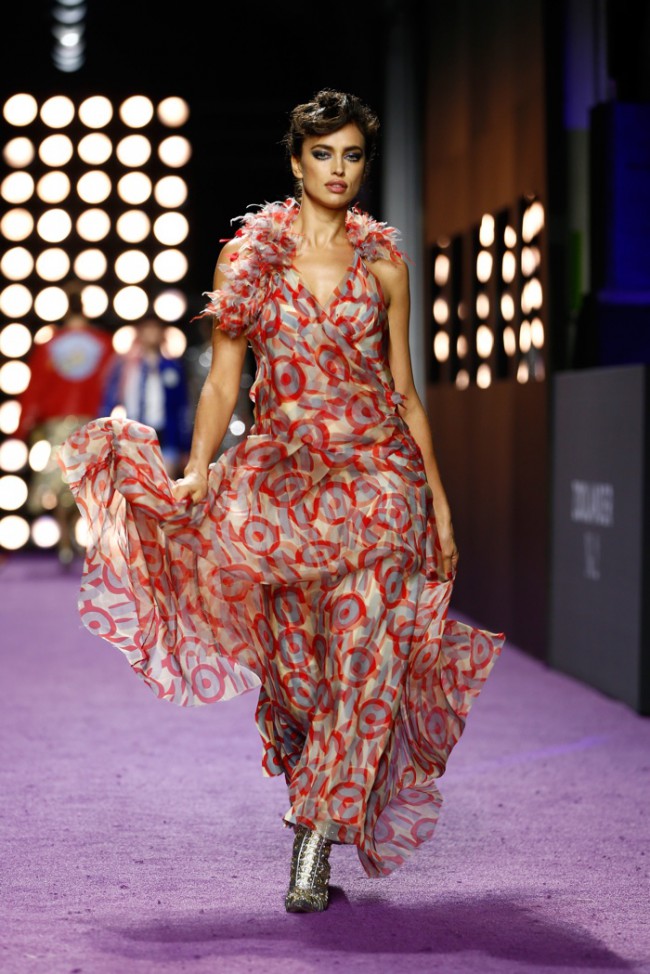 Irina Shayk walks the runway at the Zoolander 2 premiere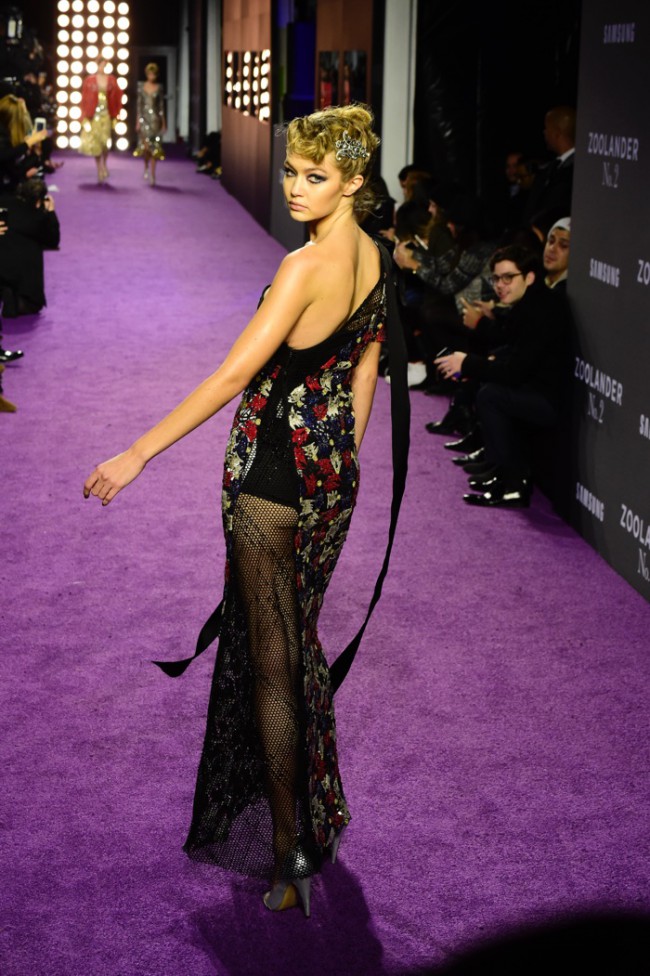 Gigi Hadid walks the runway at Zoolander 2 New York premiere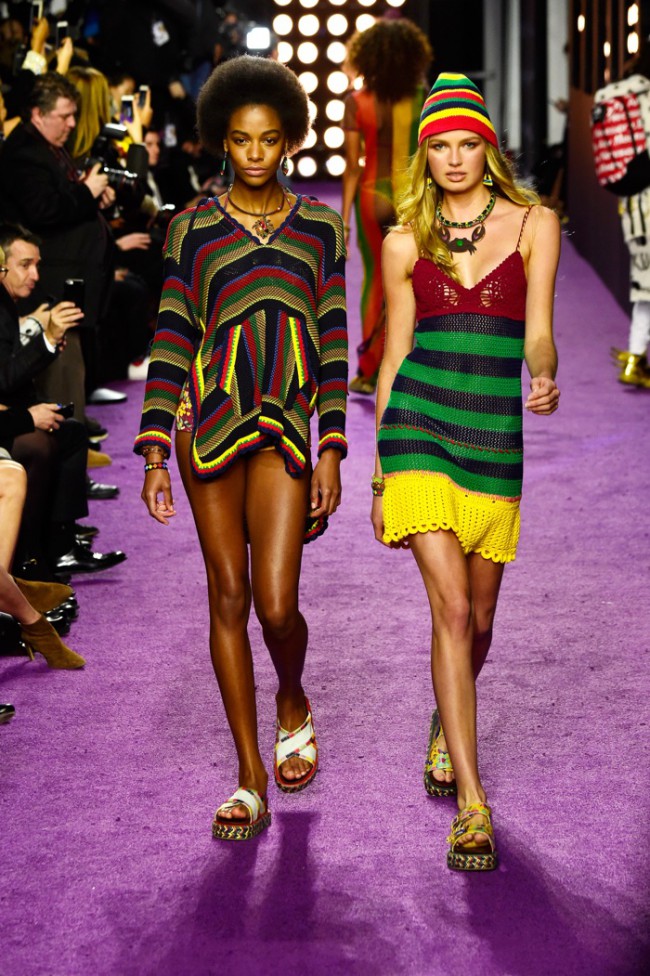 Karly Royce and Romee Strijd walk the runway at Zoolander 2 New York premiere wearing Tommy Hilfiger designs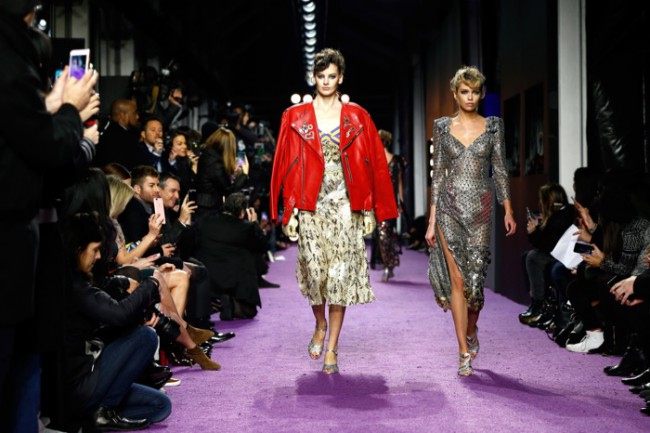 Amanda Murphy and Stella Maxwell walk the runway at Zoolander 2 premiere wearing Marc Jacobs designs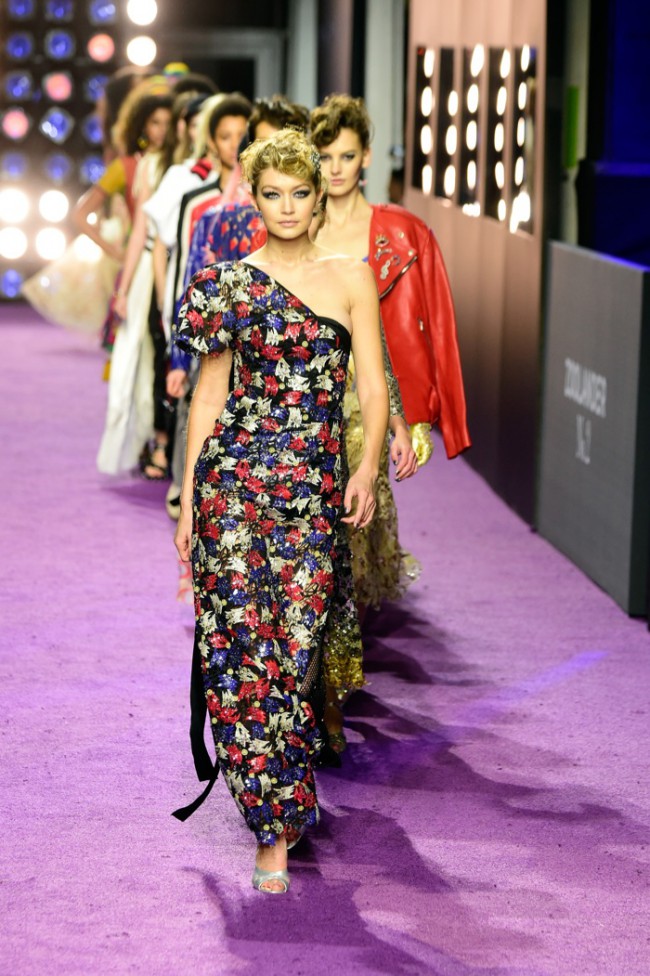 Model finale of runway show led by Gigi Hadid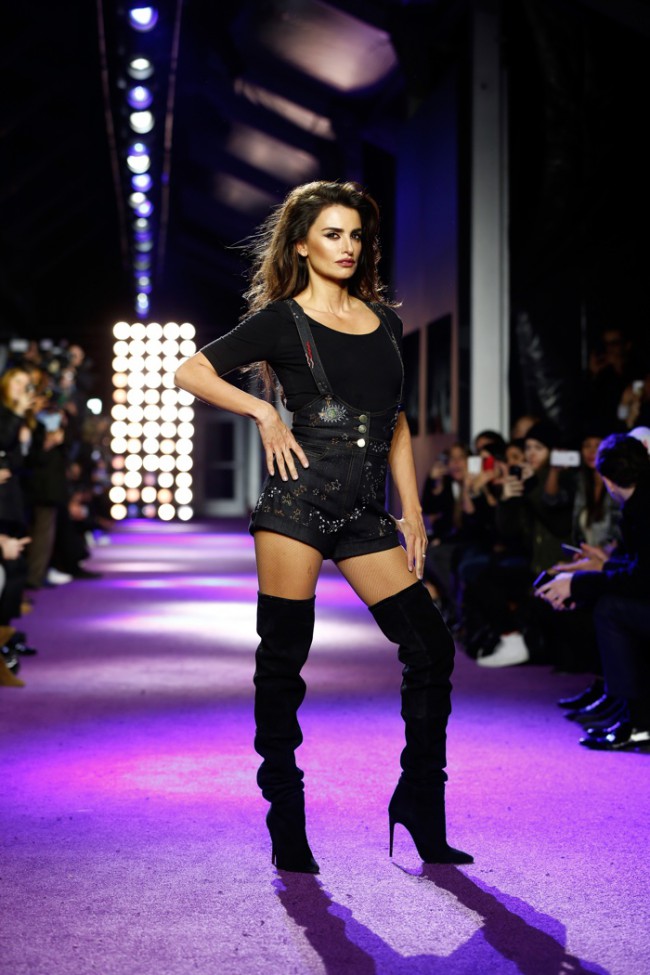 Penelope Cruz hits the runway at Zoolander 2 premiere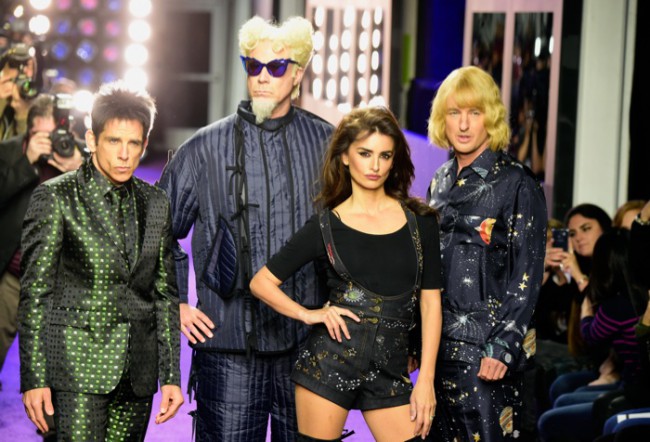 Ben Stiller, Will Ferrell, Penelope Cruz and Owen Wilson walk runway at Zoolander 2 premiere
—————————————————-
Zoolander 2 New York Premiere Looks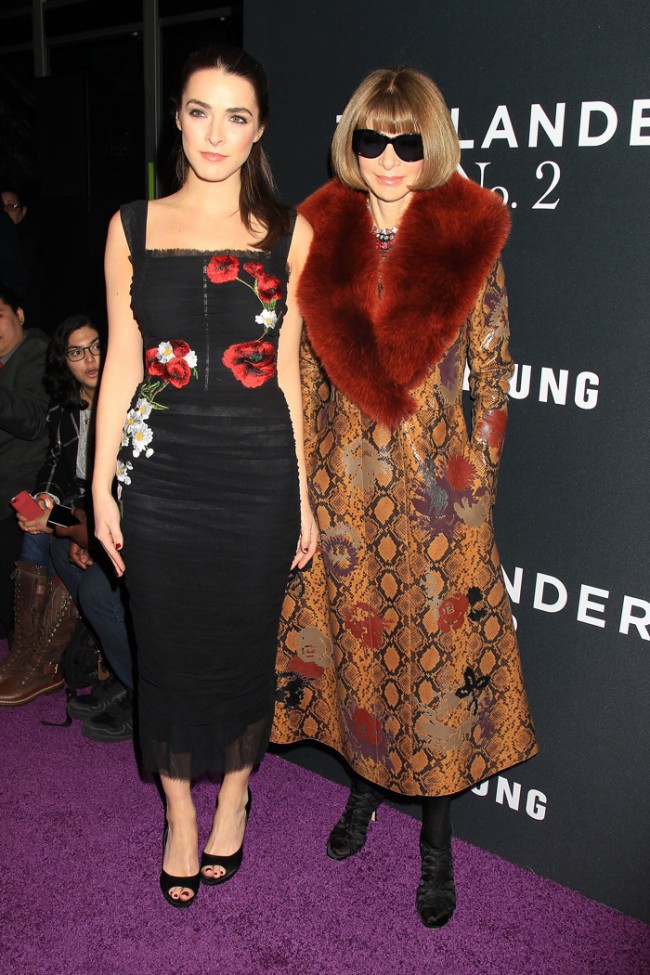 Anna Wintour and daughter Bee Shaffer at the Zoolander 2 premiere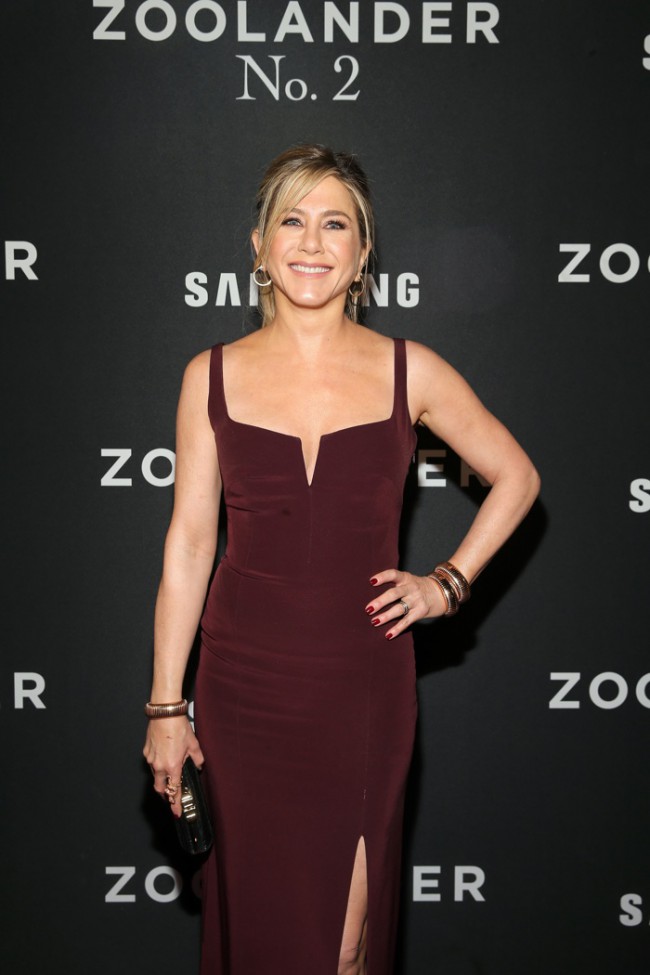 Jennifer Aniston attends the New York premiere of Zoolander 2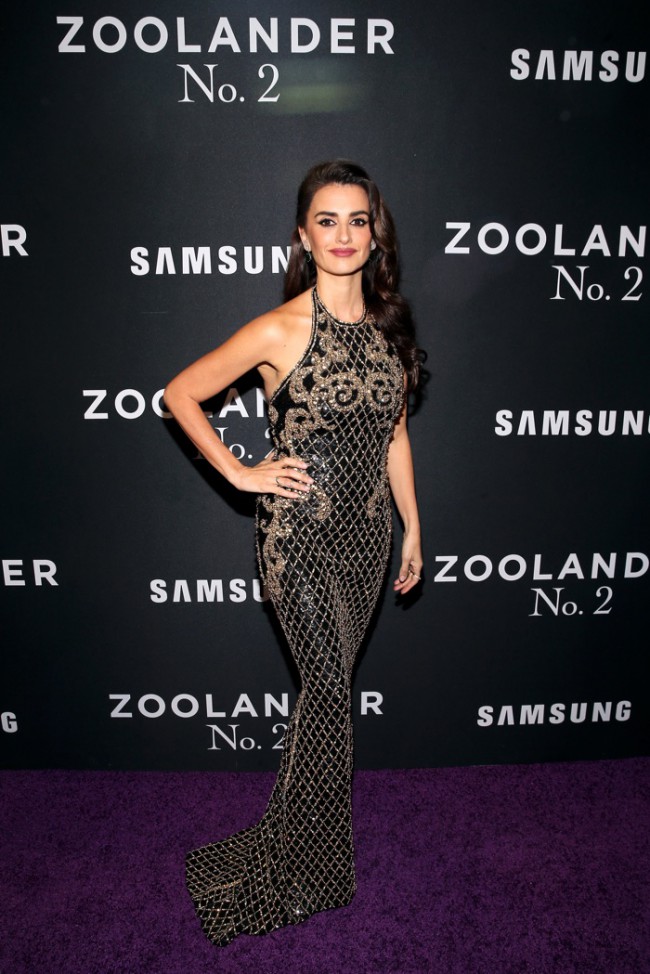 Penelope Cruz wears Balmain embellished dress at Zoolander 2 premiere
Naomi Campbell attends the Zoolander 2 New York Premiere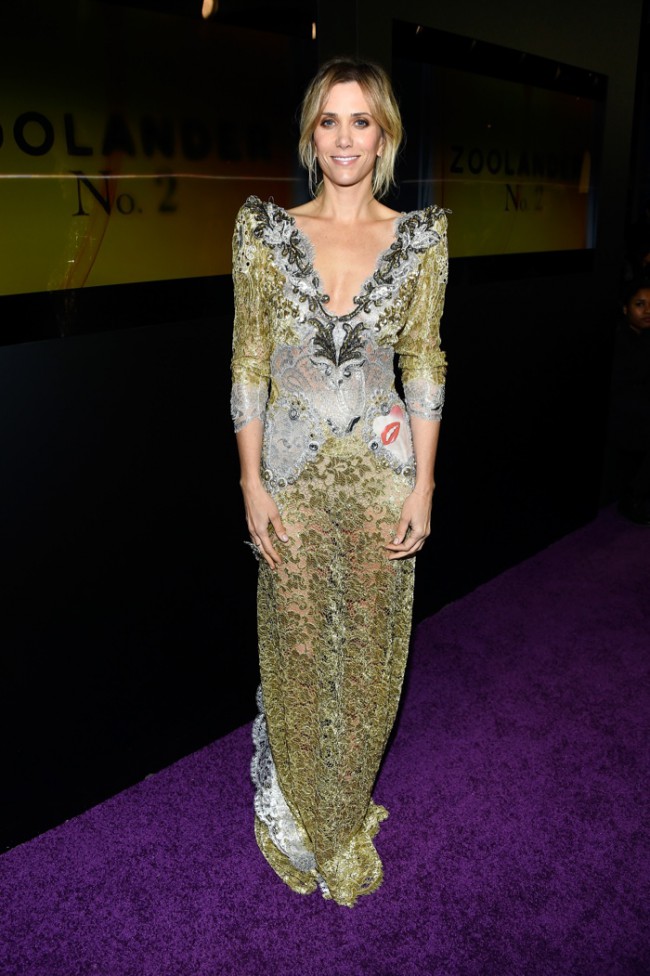 Kristen Wiig wears gold Marc Jacobs dress at the Zoolander 2 New York premiere
Kendall Jenner wears pink dress at the Zoolander 2 premiere in New York