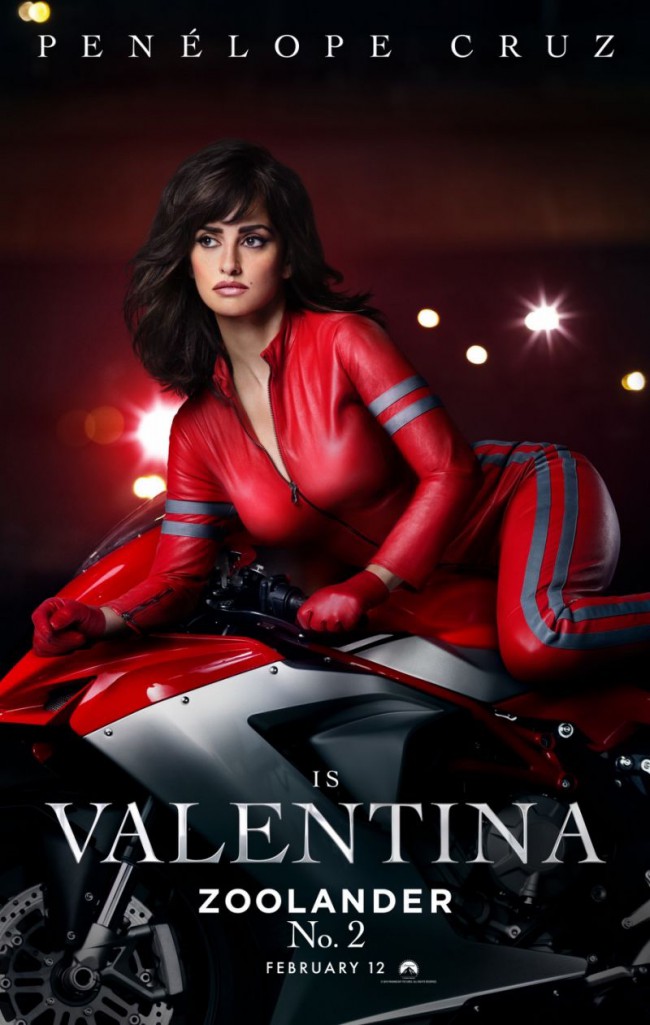 Penelope Cruz as Valentina on Zoolander 2 poster
Penelope Cruz takes the spotlight on a newly released 'Zoolander 2' movie poster where she rocks a red catsuit while posing on a motorbike. The sequel to the 2001 comedy focuses on Derek (Ben Stiller) and Hansel (Own Wilson) trying to stop a force from killing the world's most beautiful people.
Stiller and Wilson famously crashed the Valentino fashion show earlier this year as first promo for the film which will also feature cameos from Justin Bieber, Kim Kardashian, Ariana Grande and more.
Check out more posters as well as the international trailer below.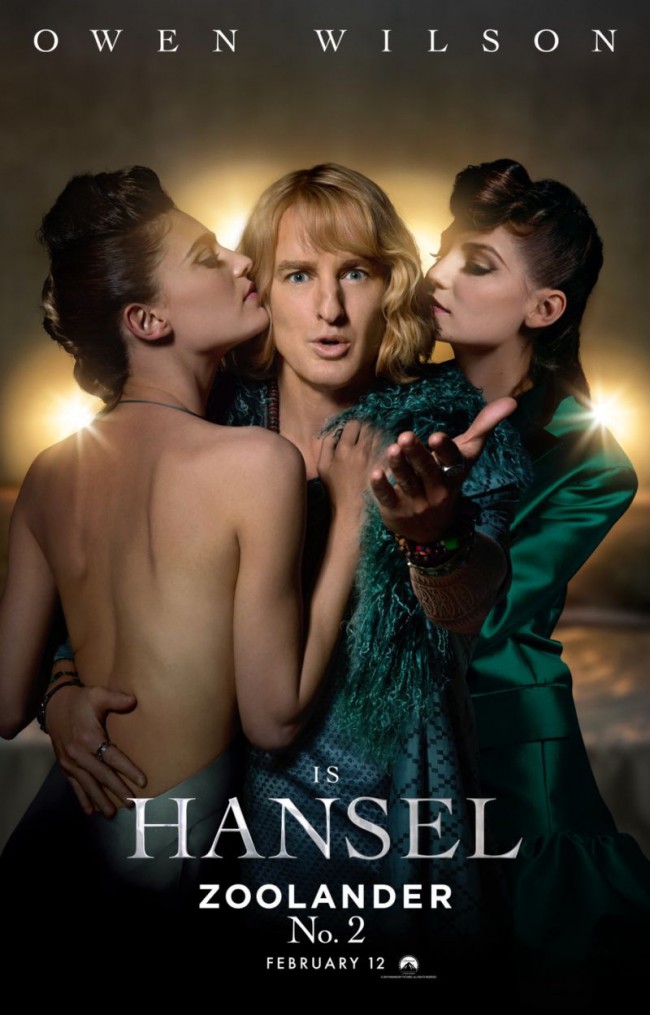 Owen Wilson as Hansel on Zoolander 2 poster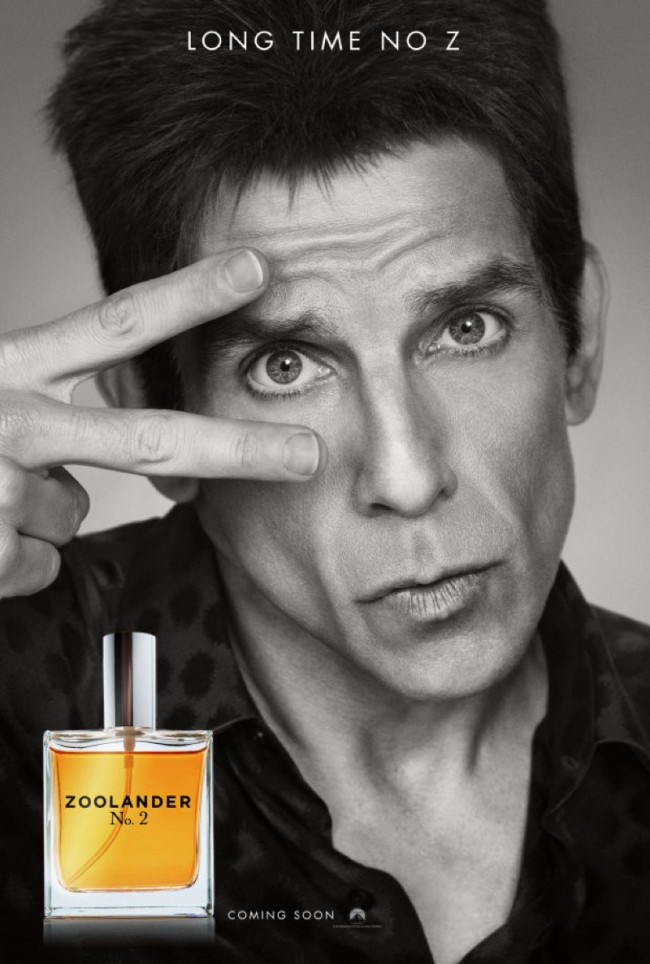 Ben Stiller on Zoolander 2 poster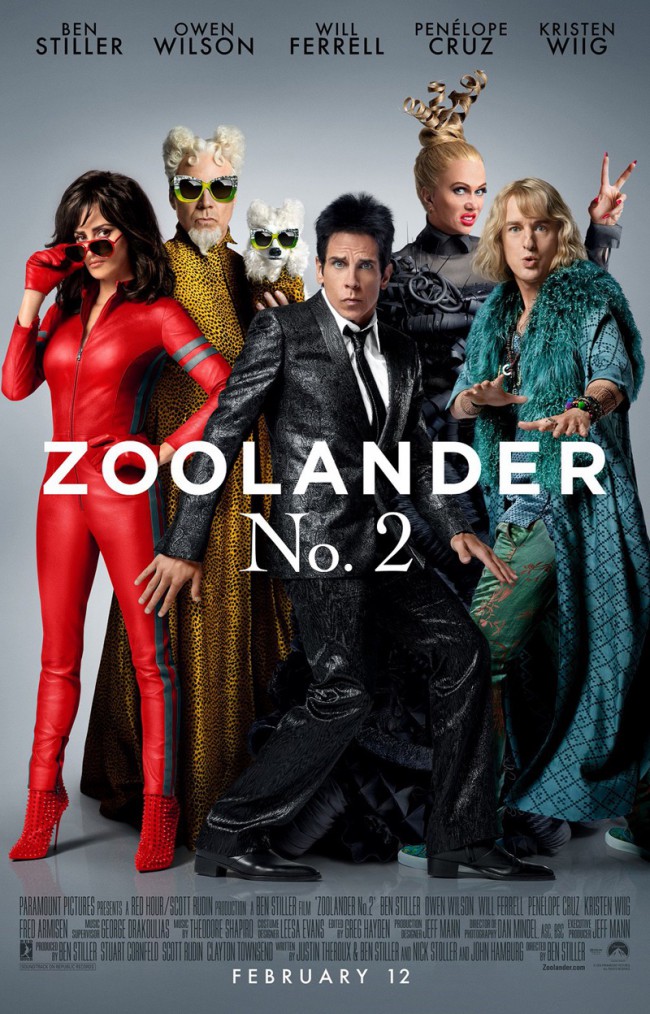 Cast of Zoolander 2 on movie poster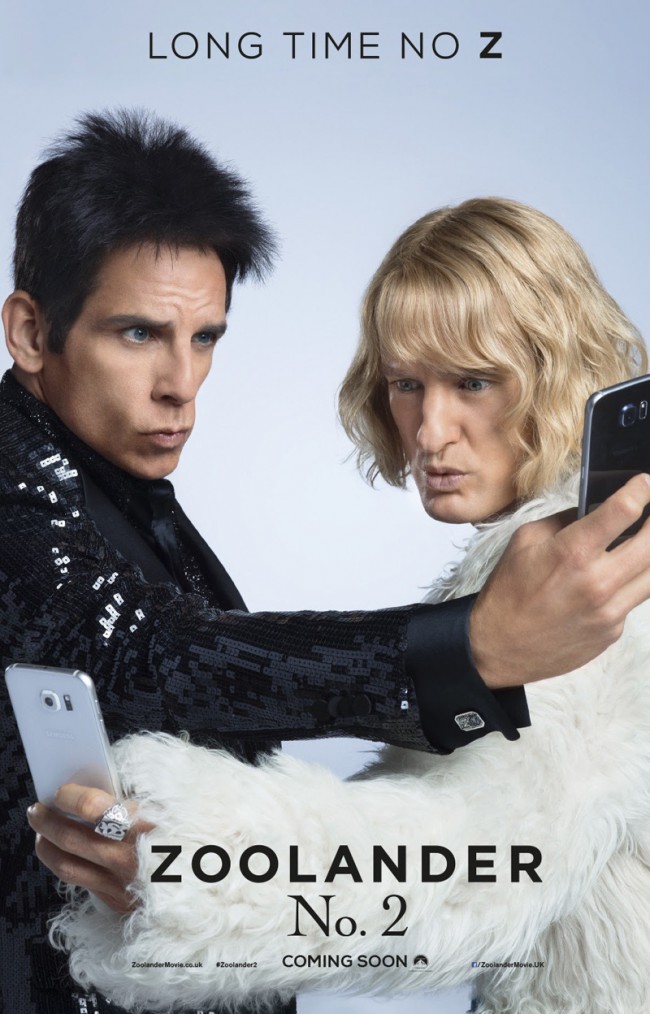 Zoolander 2 movie poster with Ben Stiller and Owen Wilson