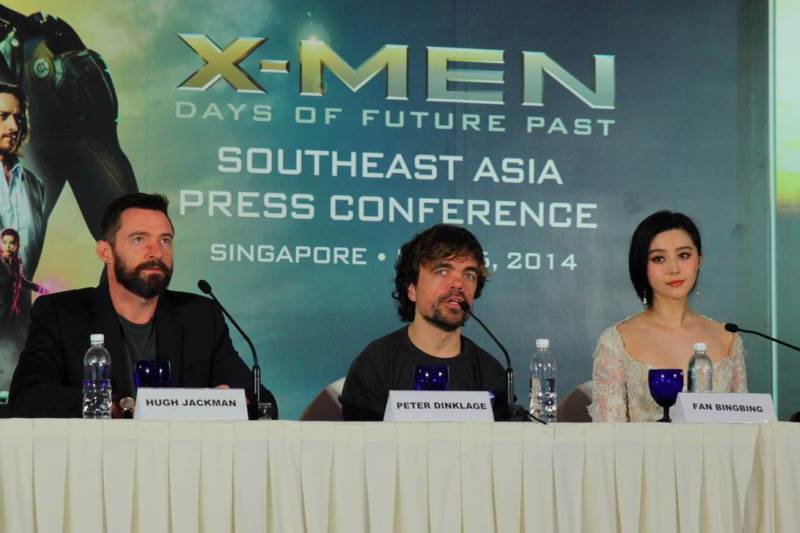 Hot on the heels of the cast of The Amazing Spider-Man 2 coming to town for a promotional event, three actors from X-Men: Days Of Future Past arrived in Singapore, just yesterday, Wednesday, for a grand Southeast Asia premiere of the summer blockbuster movie.
Australian actor Hugh Jackman, 45, who got his big Hollywood break 14 years ago in the first X-Men movie, walked down the carpet along with co-stars Fan Bing Bing and Peter Dinklage, charming their way into fans' hearts via numerous #selfies taken on the blue carpet before the South-east Asian premiere of the movie – just like the main cast of The Amazing Spider-Man 2 did a month ago here when they came to promote their blockbuster.
More than 4,000 fans from around Asia turned up at Shaw House in Orchard Road to show their love for Hugh Jackman, Peter Dinklage and Fan Bingbing, who also gamely signed autographs for them.
The premiere was hosted by Utt and Lim PeiFen. Other local celebrities that graced the event include Bobby Tonelli, Hanli Hoefer, Stephanie Carrington, Joey Mead King, Amy Cheng, and Beatrice Chia.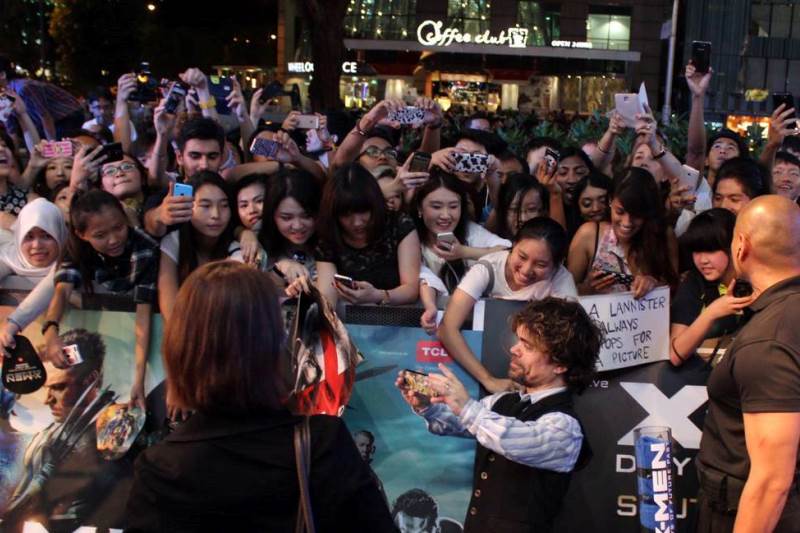 Peter Dinklage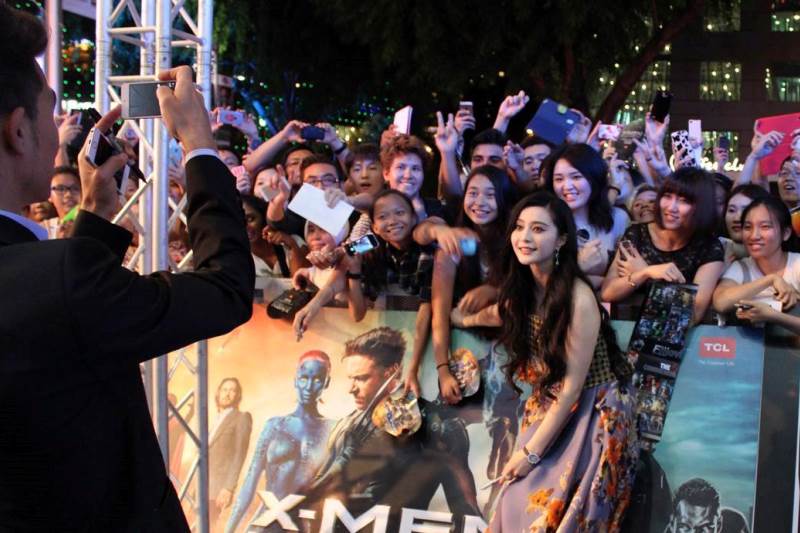 Fan Bing Bing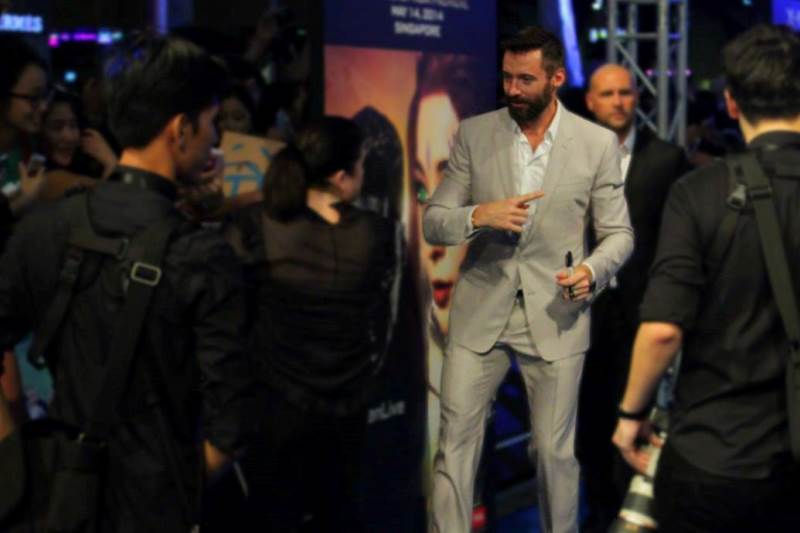 Hugh Jackman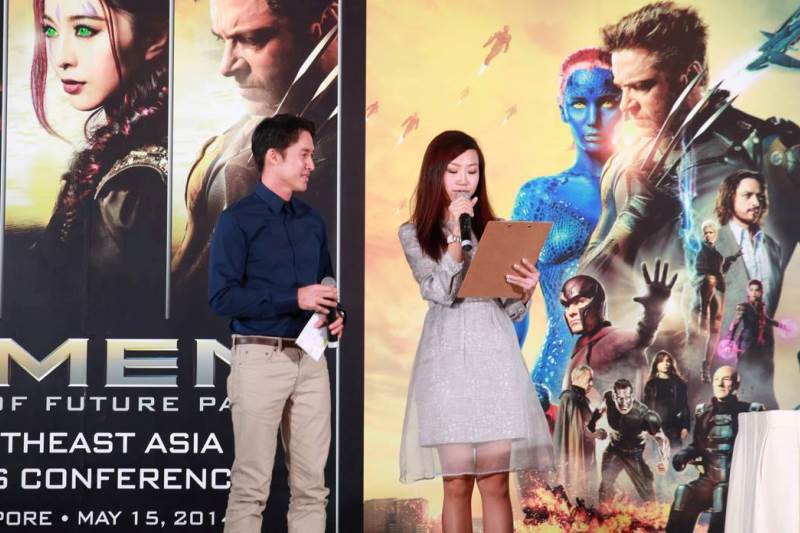 Utt and Lim PeiFen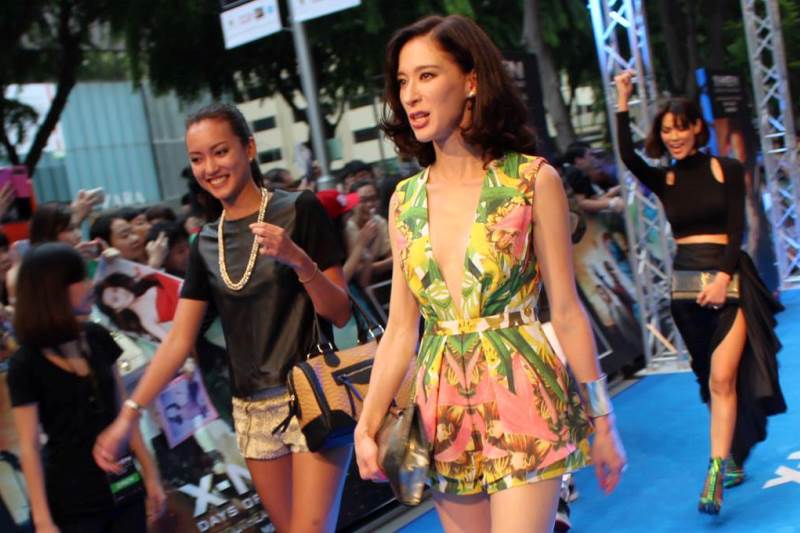 (L-R) Hanli Hoefer, Stephanie Carrington, Joey Mead King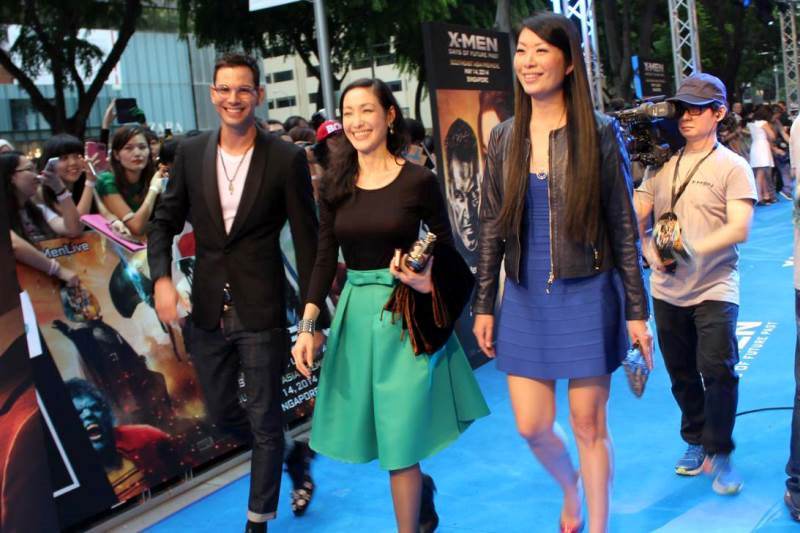 (L-R) Bobby Tonelli, Amy Cheng, and Beatrice Chia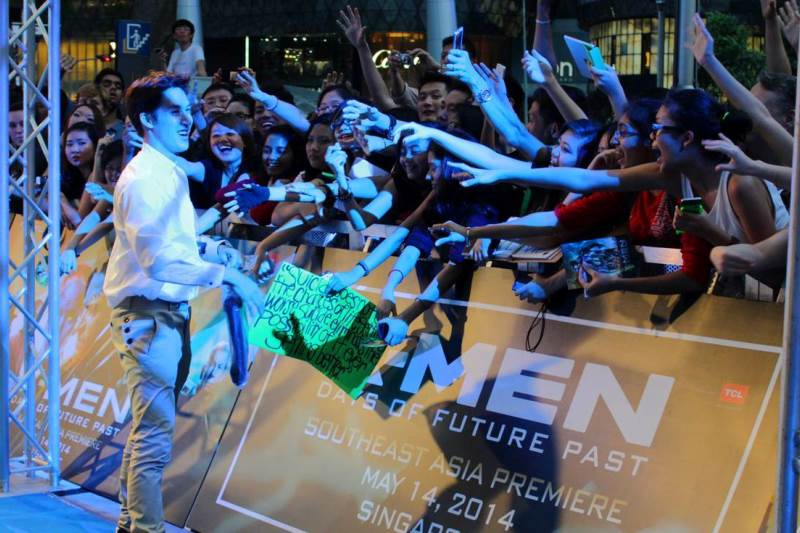 Utt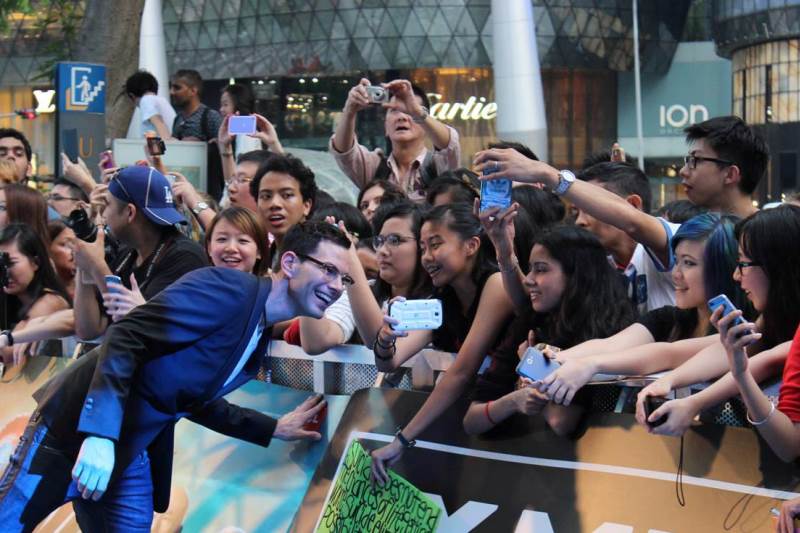 Bobby Tonelli
(Photos: HOT FM91.3)