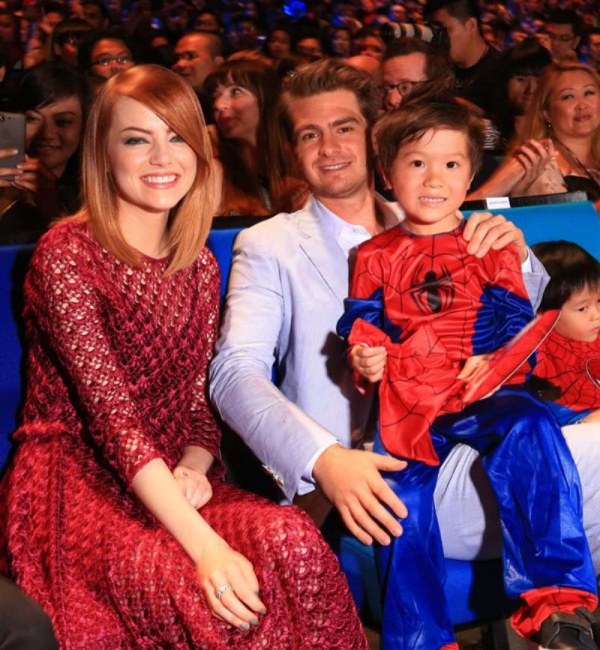 The cast and crew of "The Amazing Spider-Man 2" thrilled fans at Marina Bay Sands as they arrived for a global red carpet event at Marina Bay Sands on Thursday evening.
They are also in Singapore in conjunction with environmental grass-roots movement Earth Hour, which takes place on Saturday.
Spider-Man is Earth Hour's first super hero ambassador, and he received a deserving welcome when he finally made an appearance.
But it was the cast that drew the most cheers.
Jamie Foxx, Emma Stone and Andrew Garfield gamely posed for "selfies" with fans.
The trio also took on interviews from local and visiting media.
Stone, who plays "Gwen Stacy" in the movie, said: "This has been the first reception I have experienced and there's a bunch of people screaming in a mall, so it's super overwhelming."
The World Wide Fund for Nature Singapore urges individuals and organisations to support this year's Earth Hour by turning up air conditioning temperature by one degree, switching to LED lights, taking shorter showers, and using fewer plastic bags.
Mark Juliano, senior vice president of marketing at Marina Bay Sands, said: "We have a very extensive programme where we do a lot of education with all our employees (on) how to be respectful of the environment. Of course, we're right here on this beautiful Marina that we respect every day. So we have an opportunity all the time to really be respectful of the environment that we're in."
(Photos: Christopher Polk/ Andrew Goodman/ Getty)