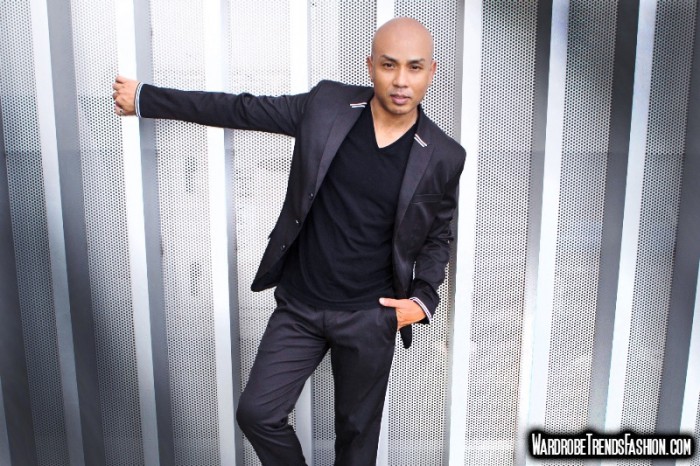 Marcus AC is a first-class visionary of his kind that embodies professionalism and perfectionism, delivering his work with nothing less than a slice of pizza to a full flavoured bottle of Cabernet. With over 15 years under his belt as a choreographer, fashion stylists, event coordinator as well as a professional makeup and hairstylist, you can count on Marcus to bring the added zest of sizzling filet mignon to the fashion banquet.
Check out Marcus AC's exclusive interview and photo series captured by Victor Yaw below.
If I had…
 Listened to people when i was younger I wouldn't be doing what I'm doing now.
Almost everyone had an opinion on what I path or career I should get into.
I remember one of my uncles telling me that I should love what i do but I thought I should do what I love.
Thankful my parents were my biggest supporters.
I could not contain my excitement when…
I opened my new restaurant, Ristorante Takada with my friends.
When it went operational in August 2014, I didn't tell anyone about it. I really wanted it to grow organically and stand on it's own without my name supporting it. And it did in 3 short months.
But then again EVERYTHING excites me! If you don't believe me, here's a short list:
Who's That Hottie ( WTF )
Chocolate Dessert ( Chocolate Fondue )
SUITS ( TV Series )
Serving in Church ( New Creation Church )
Coke Zero ( I like to think they were thinking of me when they created the drink )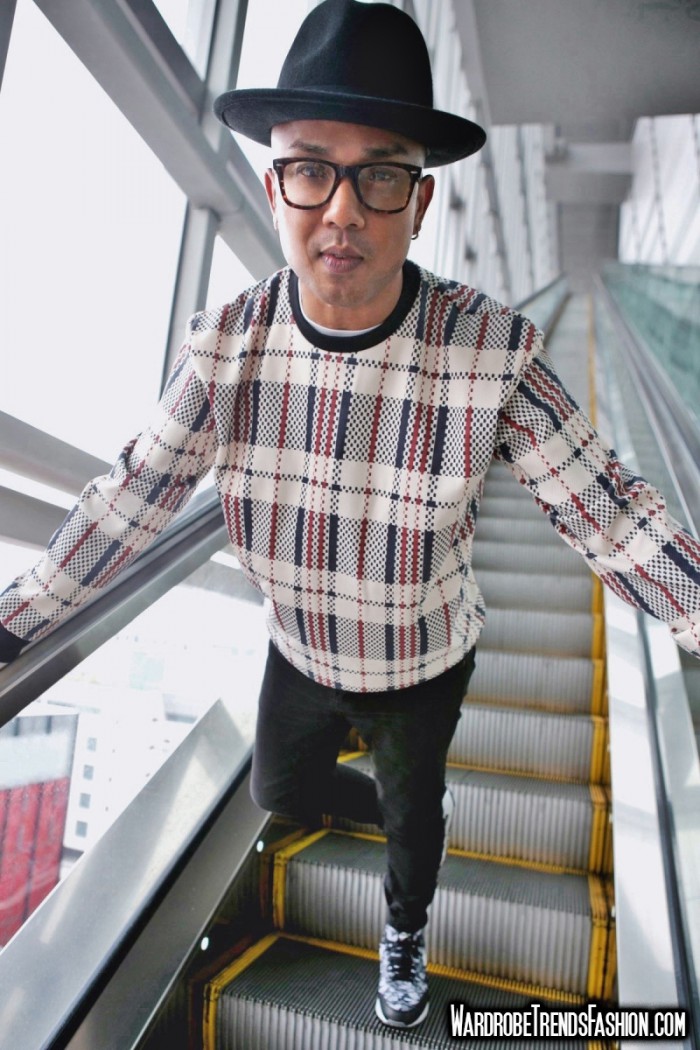 When all else fails…
Do it yourself and then have a Coke Zero. I love Coke Zero!
*I wish Coke Zero would sponsor my Life. like… Marcus AC brought to you by Coke Zero. or Coke Zero Presents Marcus AC. Now that would be Awesome!
What's the Question again..?
Nothing beats…
Going away & getting lost!
Whether if it's just to JB for a day trip or 2 months in Brazil, it's all about taking time for yourself.
And the best way to enjoy your destination is by getting lost there!
Some of my favourite discoveries on my trips are spots i found without a guide or a map.
When I was…
4 or 5 I used to sneak out of my house every night to watch the Chinese Wayang in my Kampong!
It was all about the bright lights, elaborate costumes, painted faces and the fight scenes!
There is no place like…
Sitting in front of my MAC. I can spend an entire day on it.
Surf the Web.
Youtube.
iTubes.
Email.
Upload.
Facebook.
and stalk whoever I want.
My Favourite…
Person in the whole world is my nephew Justin.
City is New York
Dish is anything cooked by my Mom cos she is the BEST. you can ask anyone.
App is Instagram
Music is Pop Remixed
Neighbourhood in Singapore is Siglap
Time of the day is 11am to 1pm, cos that's Me Time.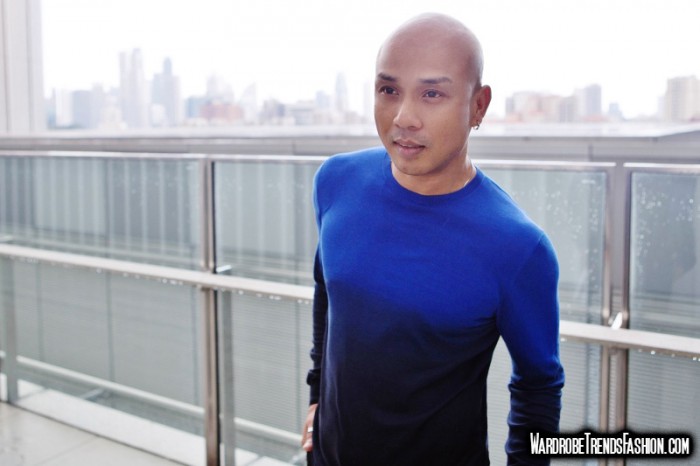 You're top 5 bucket list:
1) Jumping out of a plane
2) WIP ( Work in Progress )
3) WIP ( Work in Progress )
4) WIP ( Work in Progress )
5) To style the Members of Parliament cos right now most of them look like
a) they don't own a mirror
b) their hairstylist hate them
c) the Opposition is dressing them for all neighbourhood campaigns
My weakness…
Family and Friends. And Dessert.
But then again never leave me in front of a TV… you will lose me.
Who are some of your biggest fashion influences?
I personally don't have anyone specific but I definitely look at Anna Wintour cos she is the Queen of Vogue and Scott Schuman aka The Sartorialist.
They are point on when it comes to what Style, Beauty & Creativity is.
It's their passion, talents & skills that i find so magnetic.
Who are some of your favourite designers?
Right now there's only one I'm attracted to. Oliver Rousteing, Head Designer & Creative Director of BALMAIN.
The 29yo makes Fashion look effortless and i love that about him.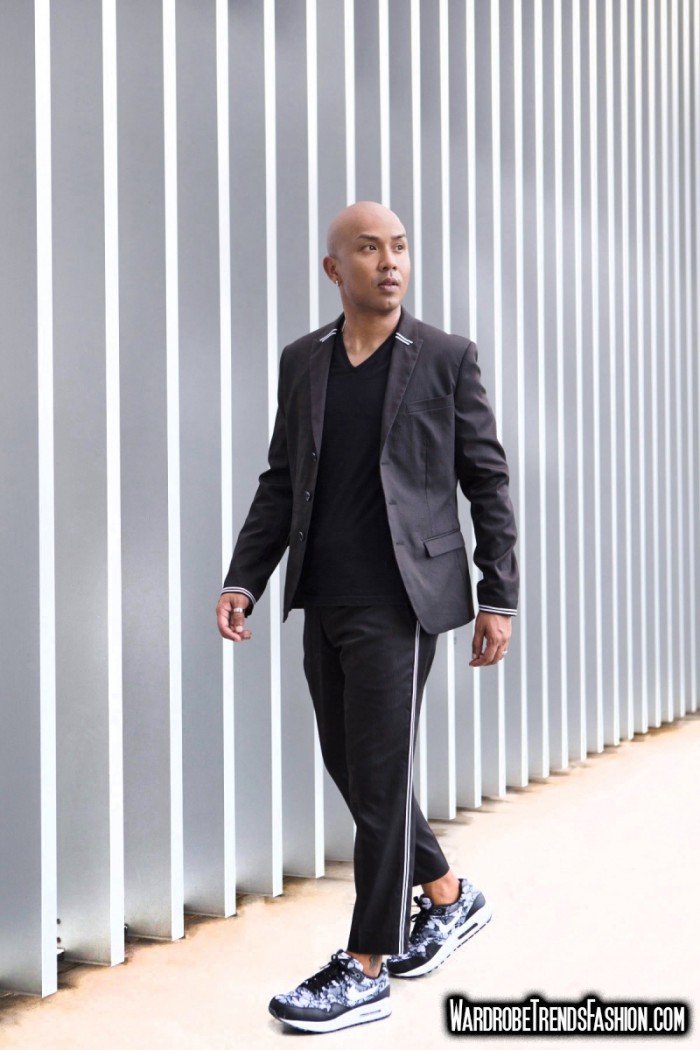 What turns me on the most…
Someone who is humble. The biggest turn offs are cocky, over confident, so full of themselves kinda people.
Trust me, there are plenty of them in every industry.
Physically… it has to be Hot Face & Cool Body in a white tee and jeans. Now that's a TURN ON. #Damnz
Given the opportunity in your career who would you love to work with?
I'd love to style Jennifer Lopez & makeup for Madonna… only because I've had those dreams before.
The best part of my job is
I get to do what I love.
Everyday it's a different Project. And the change always excites me.

As the Newly appointment ZA Men ambassador, what do you love most about ZA Men?
It's the best thing that is happening in Skincare for Men.
8 Products that gives you the choice of selection.
Men's skincare can be so traditional but ZA Men is all about targeting the specific need of the true individual.
The range made up of 4 Cleansers & 4 Moisturisers is so complete that using any one product will have your face thanking you.