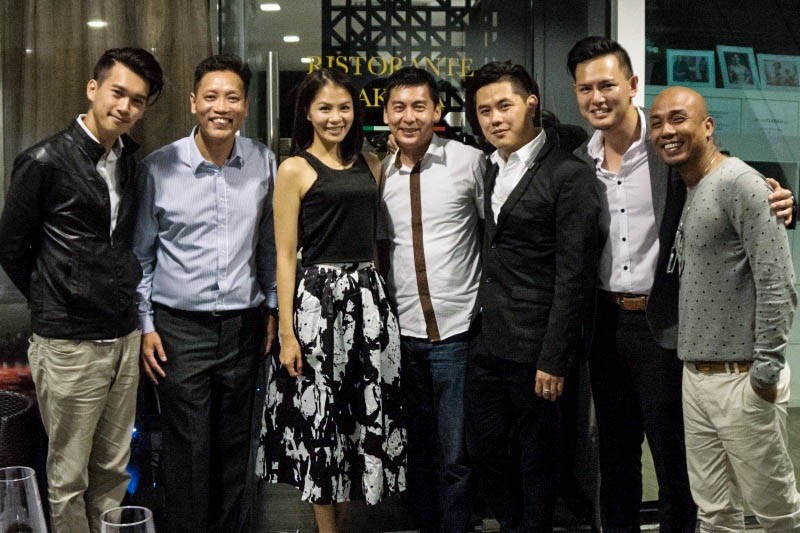 Earlier this Tuesday, Ristorante Takada held an exclusive Christmas private dining for their distinguished guests.VIPs and guests spotted at the event included Pierre Png, Andrea De Cruz, Sharon Au, Michelle Chong, Tracy Lee, Daren Tan and Ethen Lee Teng.
Ristorante Takada, a brand new Italian-Japanese restaurant located along Alexandra Road, stands out from the swanky stretch of shops recently launched at Alexis apartment. The restaurant co-owned by Gary Lim, Vincent Heng, Don Lee, Keith Lee, and Marcus AC, is helmed by Chef Masahiro Takada, who has honed his skills in Michelin-starred restaurants in both Italy and Japan. The host of the evening was Marcus AC, with special guest wine sommelier Joshua Kalinan sharing on the dinner and wine pairings.
The 38 year old former Executive Chef of the renowned Osteria La Luna Rossa (in Tokyo and Singapore) has carved a reputation for creating Italian and Japanese fusion masterpieces. The exciting menu and cooking techniques at Ristorante Takada are inspired by Chef Takada's 8 year stint in Italy to bring out the best of Italian flavors. The Japanese national has garnered diverse experience and cultivated extraordinary culinary pedigree at seven 2 Michelin-starred restaurants and ten 1 Michelin-starred restaurants such as Ristorante Sadler, Ristorante Ambasciata and Ristorante Antica Corona Reale. His position as head chef of the prestigious 1 Michelin-starred Ristorante Pisterna in Acqui Terme, Italy, further strengthened his culinary skills and influenced his approach to food.
Ristorante Takada offers an $88 and $128 degustation menu that changes daily as well as a $250 Omakase menu. An advocate for using onlythe freshest premium ingredients, Chef Takada ensures the quality of his food by importing ingredients from specific regions of Japan and Europe. Seasonal ingredients like white asparagus and white truffles are imported from Europe, while the freshest seafood like Hokkaido scallops, Hokkaido sea urchin and blue fin tuna are imported from Tokyo's Tsukiji market.
The guests at the event had the pleasure of dining Chef's degustation menu comprising of seven courses with a choice from four main courses which began with a surprise amuse-bouche of mushroom cappuccino with truffle foam. Followed by the appetizer – Burrata Cheese, Parma ham & Kagoshima A5 Wagyu Carpaccio, Rucola Parmigiano, paired with ANNI. And pasta – Tagliatelle Wagyu Bolognese with Autumn Truffle, paired with 2011 Tenuta Sette Ponti "CROGNOLO" Toscana. And for the main – Iberico Pork Grill with Balsamic Sauce, paired with 2010 ORMA Toscana. Lastly, for the dessert – Tiramisu "Takada".
More photos of VIPs and guests at the exclusive Christmas private dining event after the jump.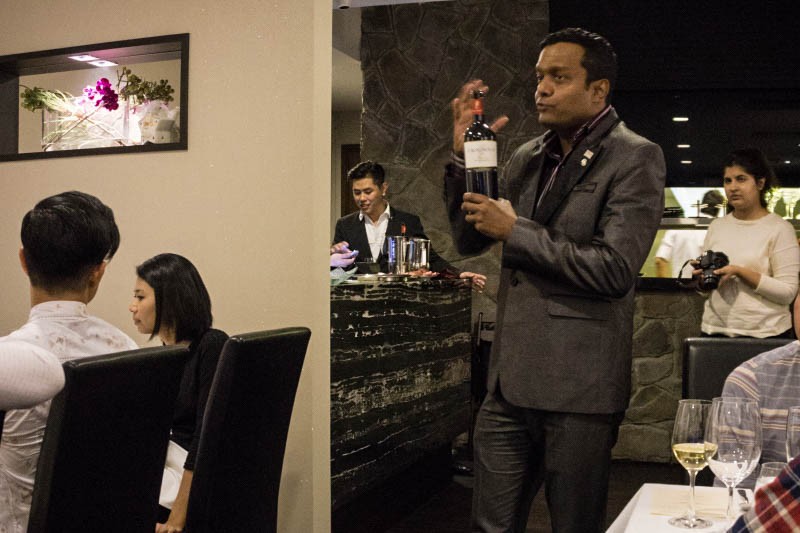 Special Guest Wine Sommelier Joshua Kalinan sharing on the dinner and wine pairings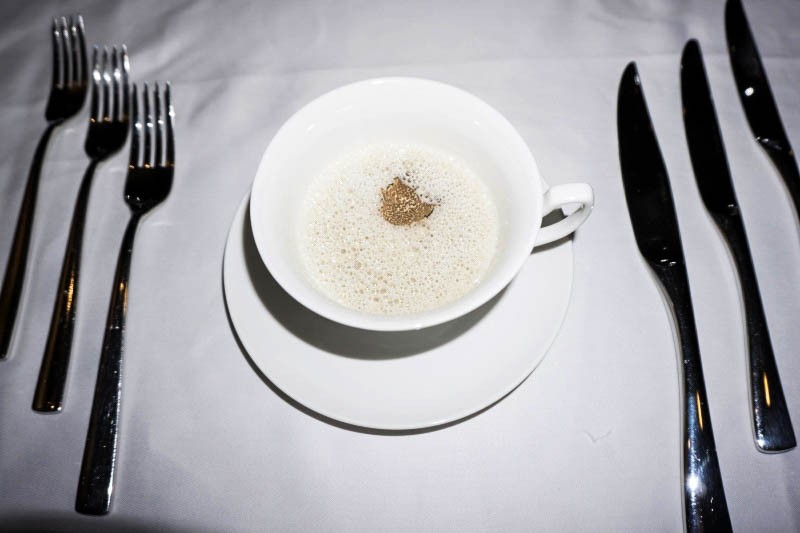 Mushroom Cappuccino with Truffle Foam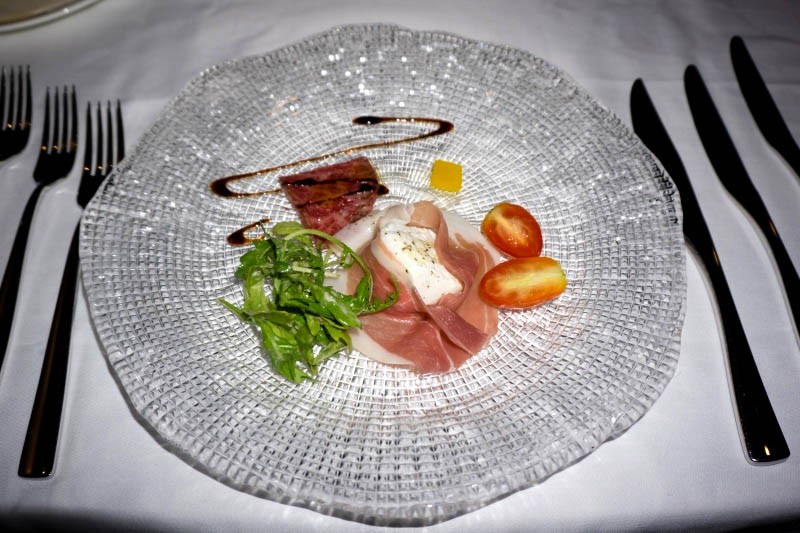 Appetizer – Burrata Cheese, Parma ham & Kagoshima A5 Wagyu Carpaccio, Rucola Parmigiano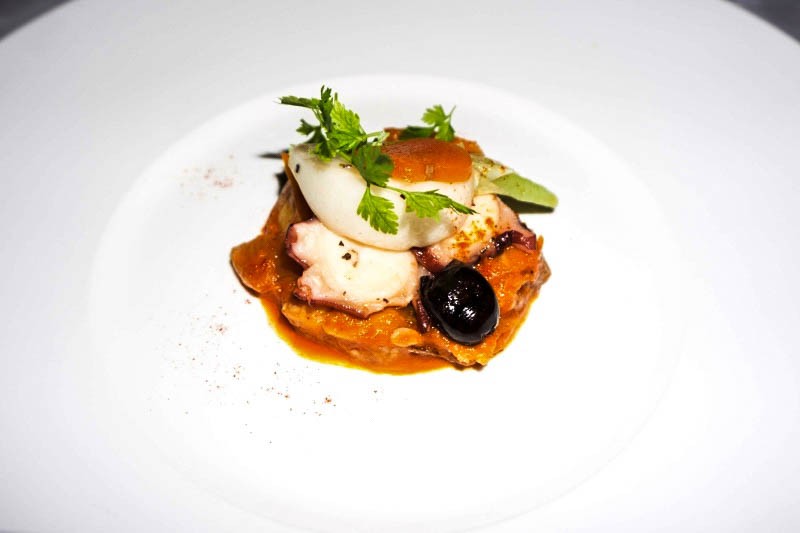 Appetizer – Octopus grilled Zucchini, eggplant, capsicum Caponata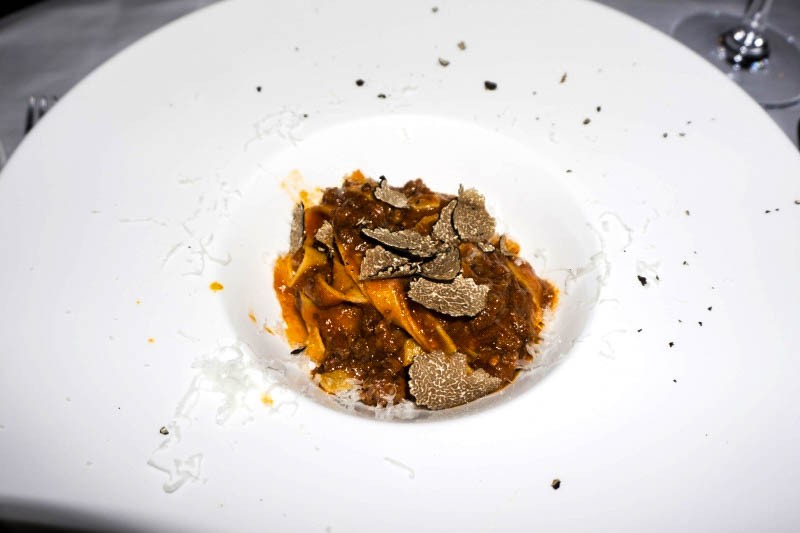 Pasta – Tagliatelle Wagyu Bolognese with Autumn Truffle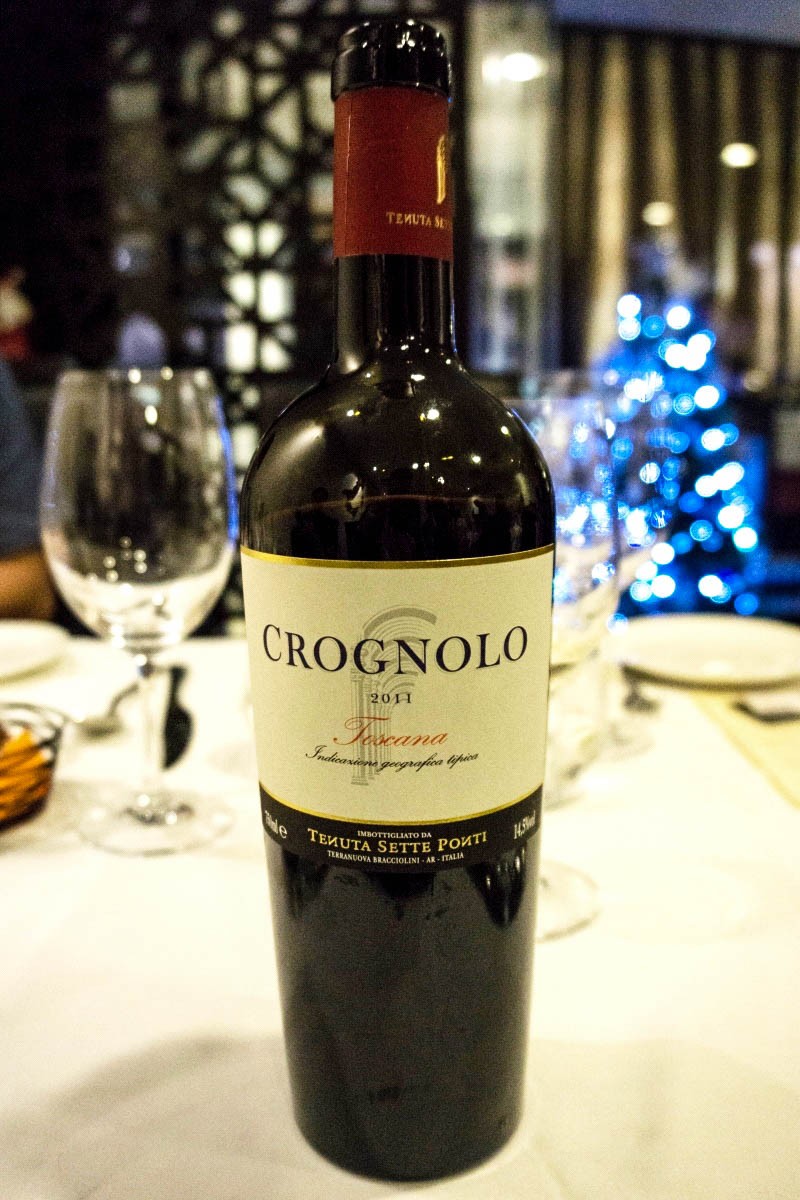 Pasta was paired with 2011 Tenuta Sette Ponti "CROGNOLO" Toscana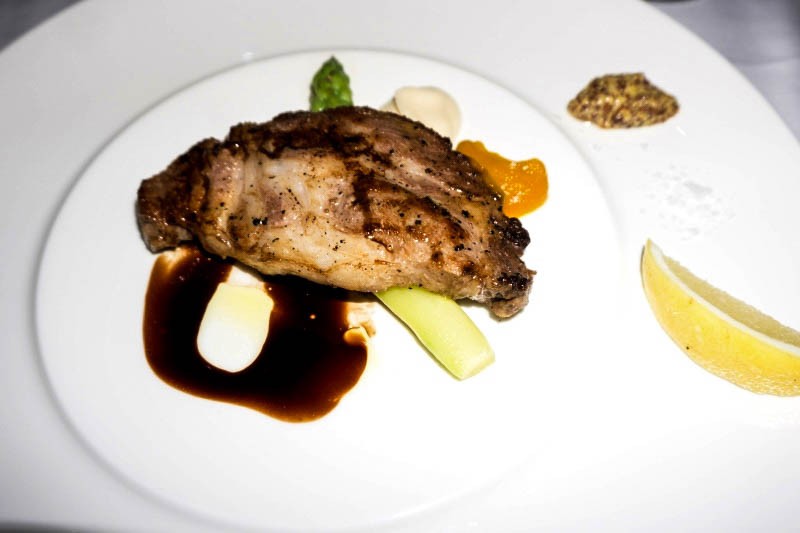 Main – Iberico Pork Grill with Balsamic Sauce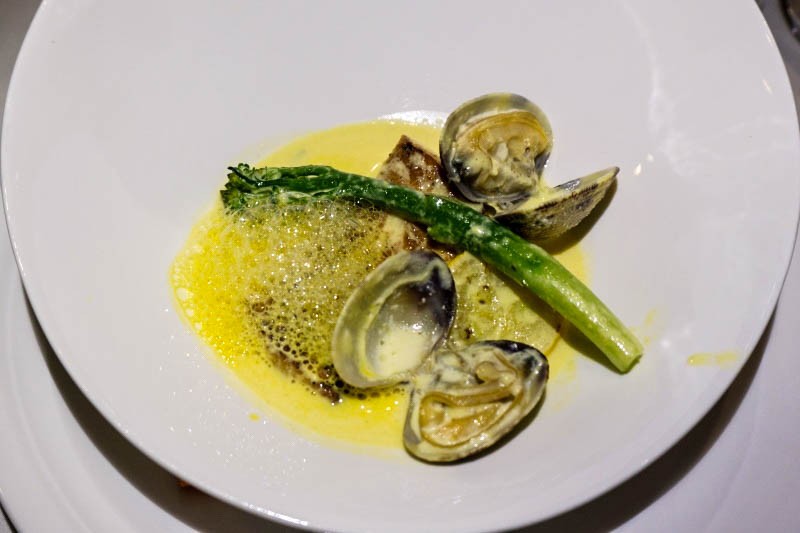 Main – Fish and Asari in Saffron Cream Sauce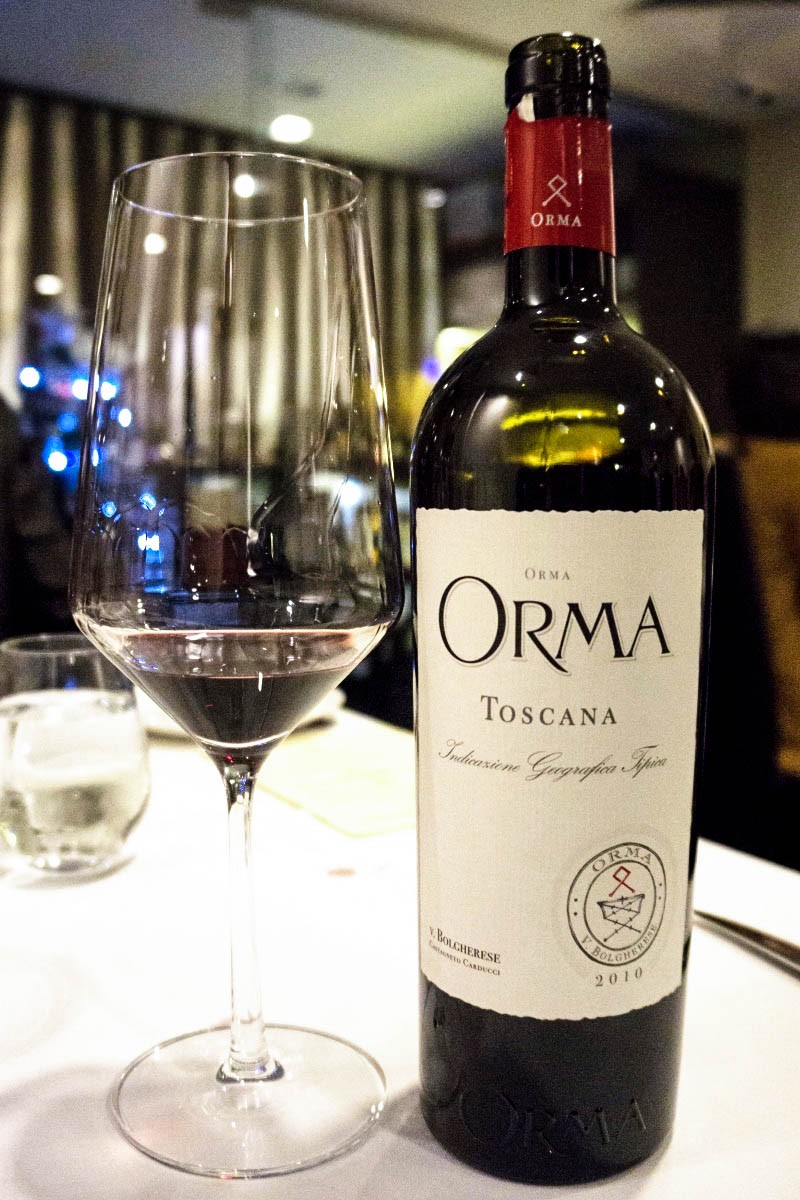 Mains were paired with 2010 ORMA Toscana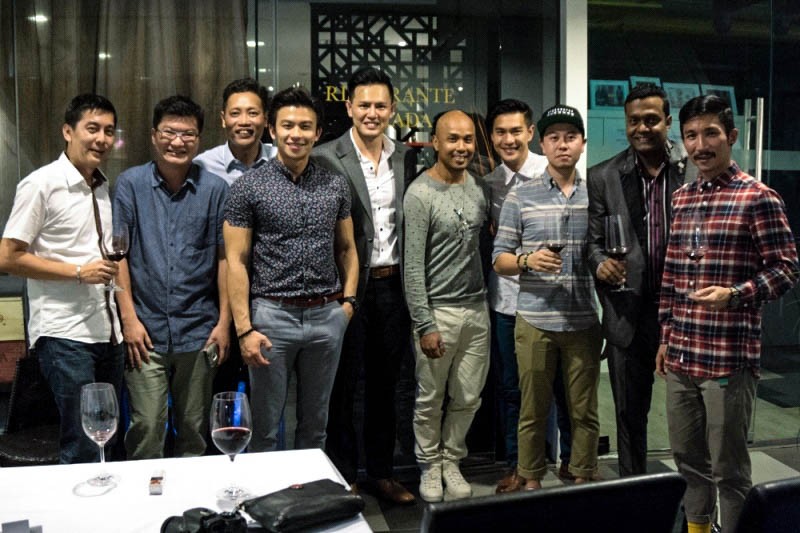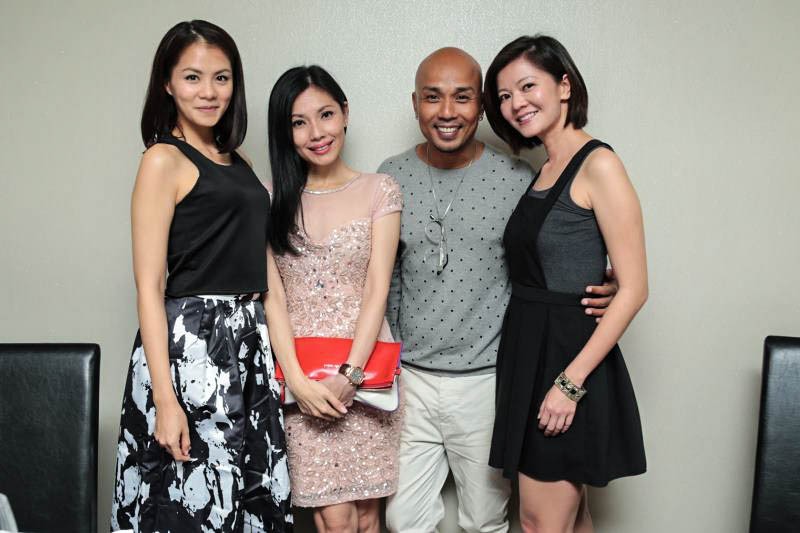 (L-R) Tracy Lee, Sharon Au, Marcus AC, Michelle Chong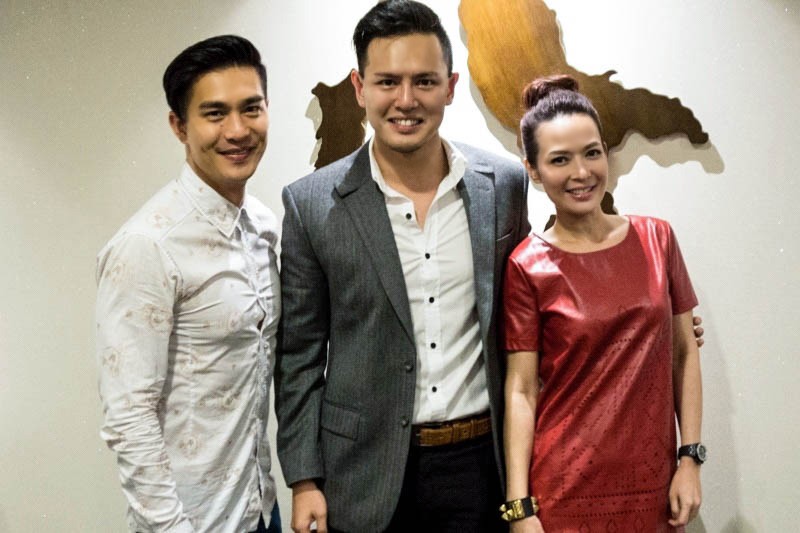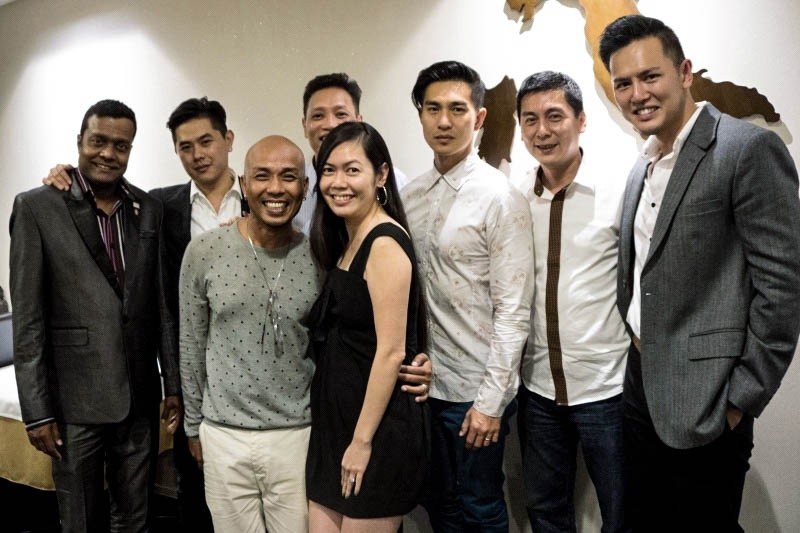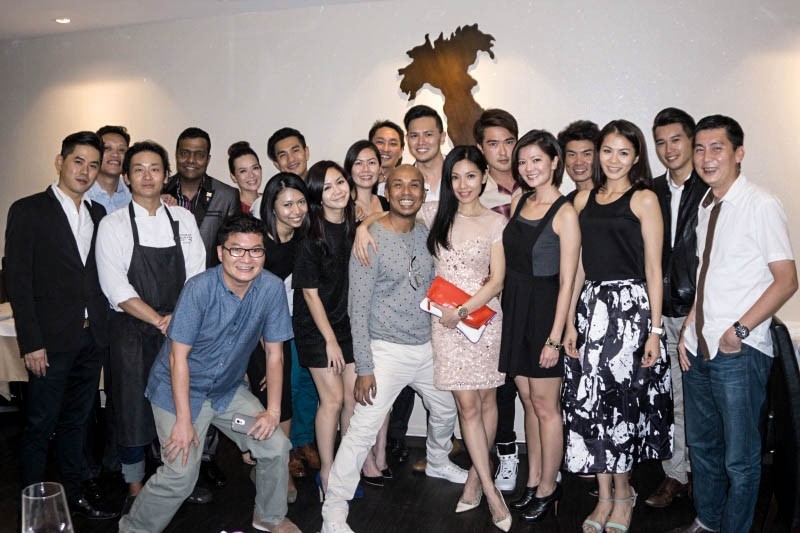 ——————————————
#01-07 Alexis, 356 Alexandra Road, Singapore 159948
TEL: +65 63393969