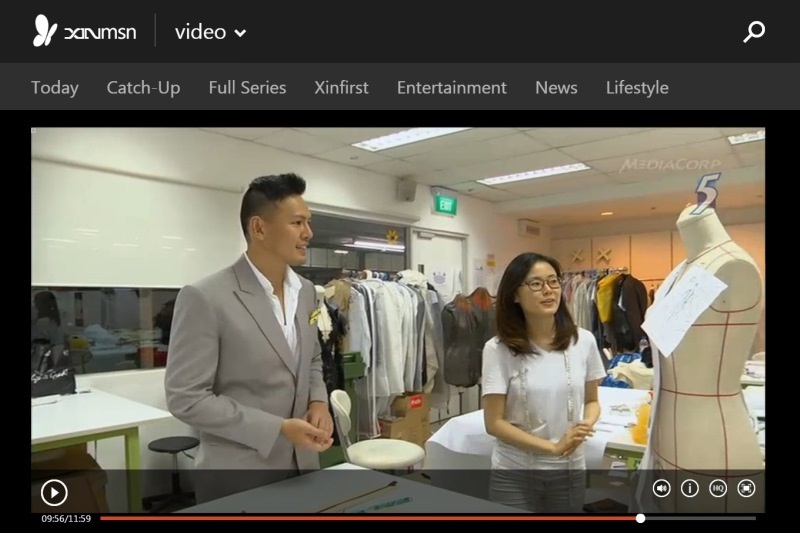 Catch WardrobeTrendsFashion's founder and managing director, Herbert Rafael on XinMSN catchup TV, a replay of Mediacorp Channel 5's infomercial series, Made in Singapore – Season 2: Episode 4 – MDIS, jump to 9:55-mins.
About Made In Singapore – Season 2: Episode 4, "Management Development Institute of Singapore (MDIS) is an institute for higher learning dedicated to providing a holistic education model beyond academic excellence. Established in 1956, the institution has grown with the nation, answering the needs of the economy as Singapore. Previously imparting training for supervisory and semi-management roles to support Singapore's early industrialization efforts." Synopsis via XinMSN. For more information about MDIS, go to www.mdis.edu.sg.
"Made In Singapore" Season 2, focuses on the homegrown flavor through heartwarming human stories. These intimate stories are from endearing consumers, inspired employees, and the visionary leader behind the brand, as we engage them in conversation on their unique relationship with the brand and products. Through these stories, viewers inevitably learn how these brands carved out a niche, created differentiation, and ceaselessly embraced innovation, and built relationships. Stories that speak of endurance in spite of failure, treacherous economies and fickle consumer trends, through time, generations, and even world wars for some; earning a place in the hearts of many in Singapore while winning more followers beyond the red dot.
Made in Singapore will also show how these homegrown brands have developed alongside Singapore, an immigrant island-state that has attracted many visionaries to her shores with rich trading opportunities and gradual but yet necessary infrastructure after Independence. Whether Singapore is a springboard or place of heritage, these homegrown brands have an inherent relationship with the republic, a place where ideas and innovation were incubated before regional and international credibility. And therefore the series is aptly named, Made in Singapore with the exclamation mark representing pride, celebrating Singapore's 50th birthday #SG50.
(Photos: Screenshots via XinMSN)