Maggie Cheung for Olay
If it's good enough for Maggie, it's probably good enough for you. Screen icon Maggie Cheung, one of Olay's first Chinese ambassadors and longest running spokespersons, was in town recently to promote the well-loved brand's new campaign.
Speaking to a packed room of reporters from across the region, the radiant thespian and Cannes Film Festival Best Actress award-winner was in Singapore to "Challenge What's Possible" – the tagline for Olay's latest skincare and lifestyle philosophy.
Candid and good-humored, the legendary Hong Kong multi-hyphenate – she is also the first Chinese UNICEF ambassador – was the very paragon of graceful ageing. Telling the press that "a wrinkle is not the end of the world", Maggie said: "Olay's skincare routine has saved me time, so that I can focus on other more important stuff in life."
Maggie and Vince Hudson, General Manager, AAIJK Skin & Personal Care, Franchise Leader, Safeguard, Camay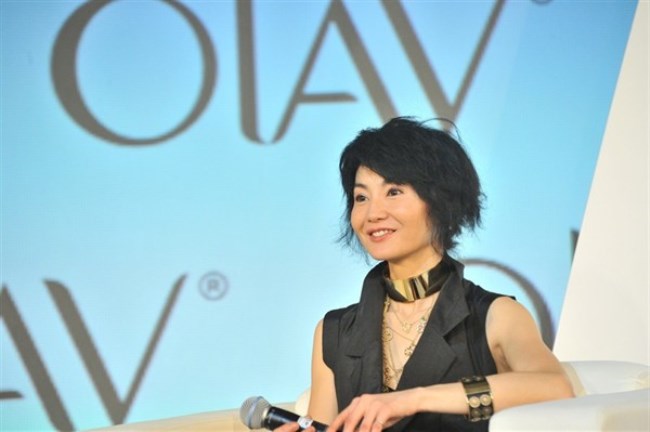 Maggie Cheung greeting the press at the Olay press conference at Capella Singapore