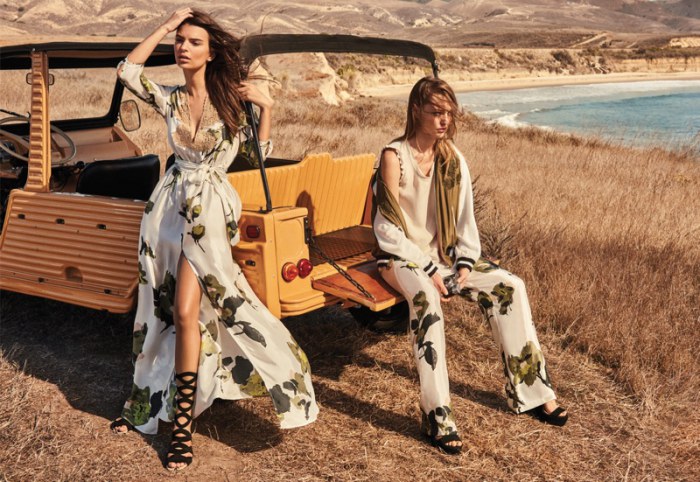 Emily Ratajkowski and Sasha Pivovarova star in Twin-Set's spring-summer 2017 campaign
Top models Emily Ratajkowski and Sasha Pivovarova link up for the spring-summer 2017 campaign from TwinSet. The Italian label take a trip by the sea in images captured by Giampaolo Sgura.
In a 4×4 car, the girls wear bohemian inspired looks including maxi dresses, crochet tunics and embellished jackets. In addition to the print advertisements, TwinSet also released an official campaign video. Set to a rock and roll soundtrack, the girls take selfies in the windswept setting.
—————————————————————————
TWINSET SPRING/SUMMER 2017 CAMPAIGN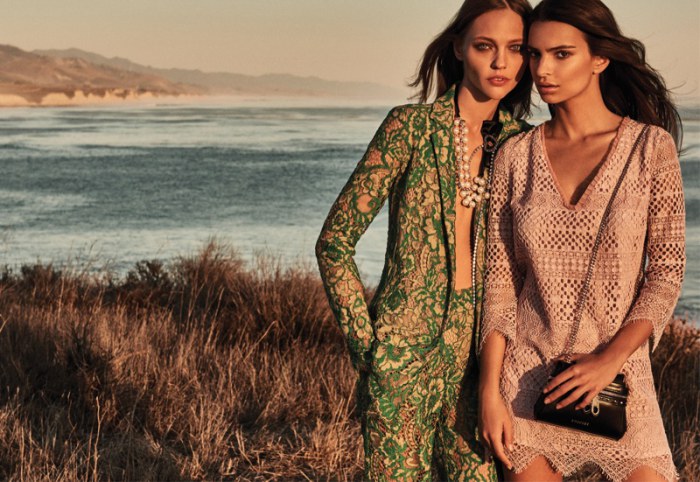 Sasha Pivovarova and Emily Ratajkowski wear bohemian style in Twin-Set's spring 2017 campaign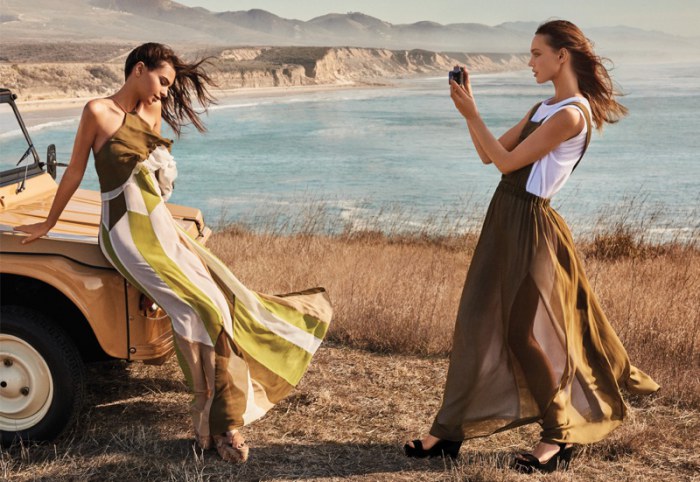 Emily Ratajkowski and Sasha Pivovarova model breezy maxi dresses in Twin-Set's spring 2017 campaign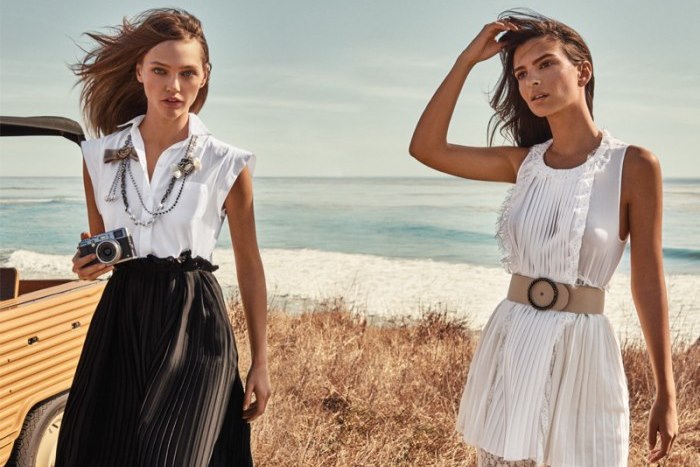 Twin-Set sets spring-summer 2017 campaign at the beach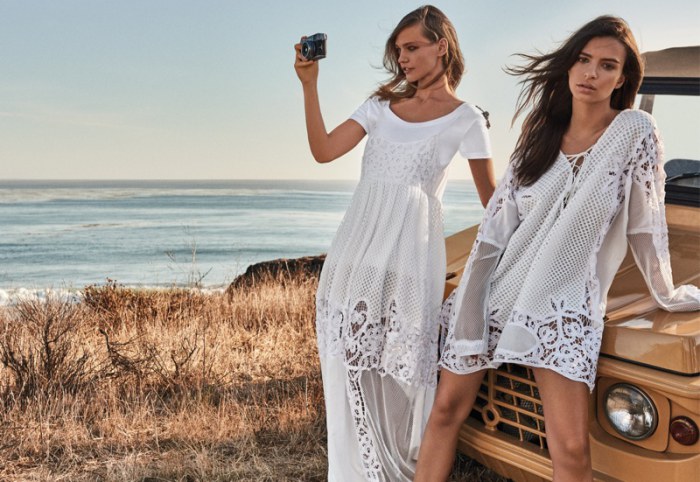 Sasha Pivovarova and Emily Ratajkowski wear crochet styles in Twin-Set's spring 2017 campaign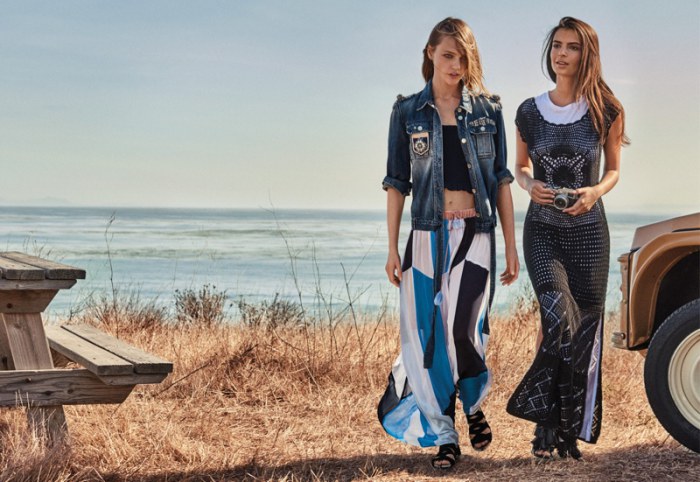 An image from Twin-Set's spring 2017 advertising campaign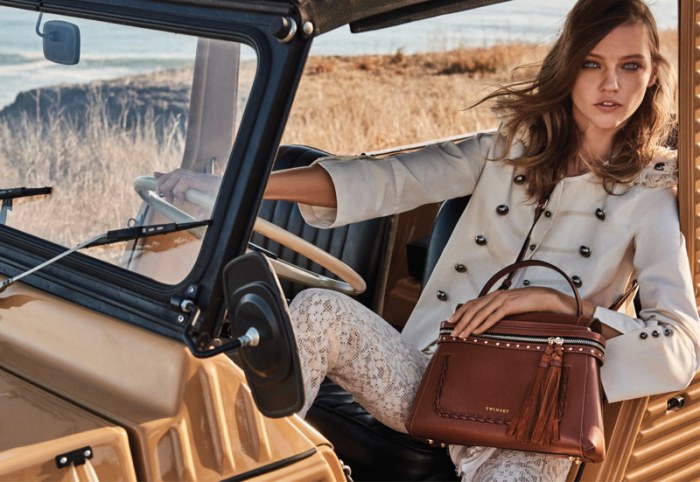 Posing outdoors, Sasha Pivovarova stars in Twin-Set's spring 2017 campaign