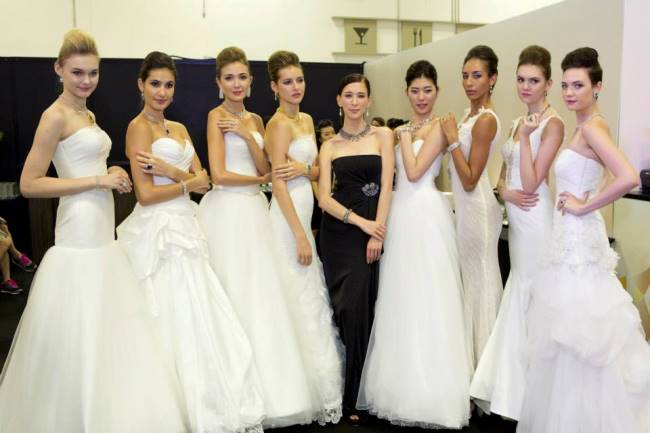 Singapore Jewellery & Gem Fair 2014 was a resounding success with exhibitors from 21 countries, showcasing over 60,000 pieces of fine jewellery worth a total of S$2 billion. Furthermore, the four-day event attracted a total of 9,615 international buyers.
From country pavilions starring Italy, USA, Hong Kong, Thailand and other countries, to uniquely-designed thematic Exquisite Pavilions and Antique Pavilions, the fair indulges visitors with myriad of glittering possibilities all under one roof.
The Exquisite Pavilions – forming the largest marquee in the fair – will see approximately 50 esteemed international brands in jewellery and gemstones unveiling phenomenal pieces amidst the lush and prestigious setting. The Antique Pavilion, on the other hand, showcases mesmerising treasures that only time can create.
The event's Guest-of-Honor was Mr Thomas Chua Kee Seng, President of Singapore Chinese Chamber of Commerce & Industry & Nominated Member of Parliament and Mr. Ho Nai Chuen, President of Singapore Jewellers Association giving out the Singapore Jewellery Design Award to the 9 winners' who will be competing in the International Jewellery Design Excellence Award 2015 in Hong Kong.
Endorsed by both the Singapore Jewellers Association and the Diamond Exchange of Singapore, the Singapore Jewellery & Gem Fair strives to replicate the roaring success of their sister event – the September Hong Kong Jewellery & Gem Fair.
Singapore Jewellery & Gem Fair 2015 will be held on 22 to 25 October 2015 at Marina Bay Sands' Expo and Convention Centre.
More photos of the 3-day event and VIPs and guests after the jump below.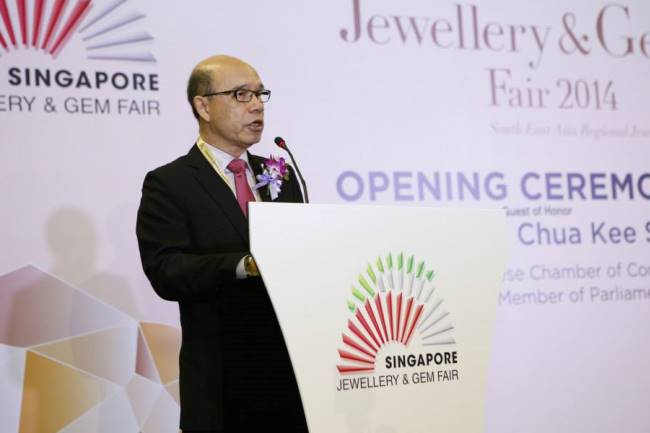 Mr. Ho Nai Chuen, President of Singapore Jewellers Association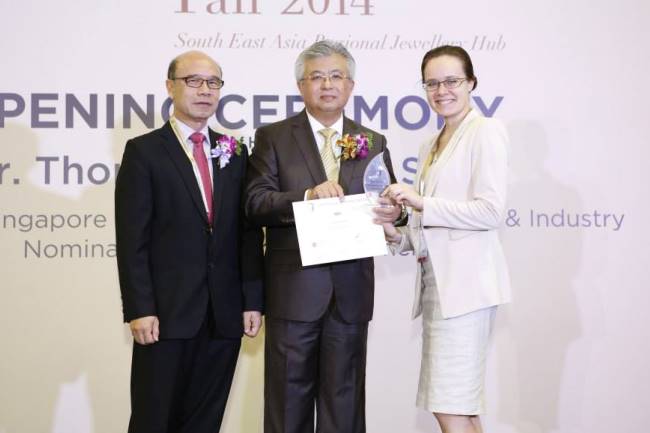 Mr Thomas Chua Kee Seng and Mr. Ho Nai Chuen with one of the nine Singapore Jewellery Design Award winners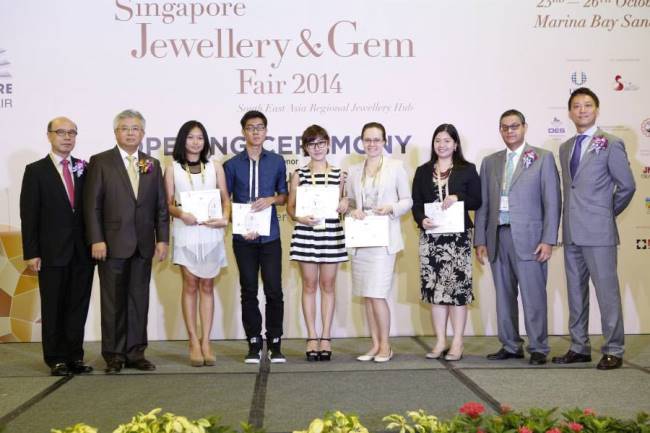 Mr Thomas Chua Kee Seng, President of Singapore Chinese Chamber of Commerce & Industry & Nominated Member of Parliament and Mr. Ho Nai Chuen, President of Singapore Jewellers Association with the Singapore Jewellery Design Award 9 winners