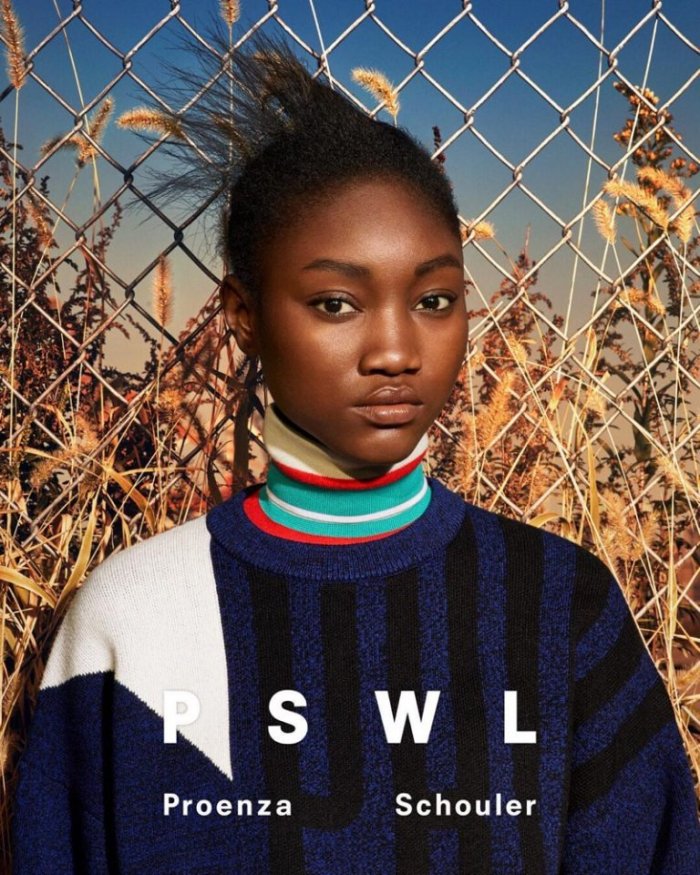 Eniola Abioro fronts PSWL Proenza Schouler spring 2019 campaign
After launching a secondary line last year, Proenza Schouler unveils the PSWL spring-summer 2019 campaign. Short for Proenza Schouler White Label, the collection focuses on essentials with graphic touches.
Photographed by Ethan James Green, the cast includes Sasha Pivovarova, Eniola Abioro, Awar Mou, Meghan Collison and Remington Williams. Styled by Carlos Nazario, the advertisements spotlight sweaters, denim and bomber jackets. For beauty, Kanako Takase works on makeup with hair by Tina Outen.
————————————————————
PSWL PROENZA SCHOULER SPRING/SUMMER 2019 CAMPAIGN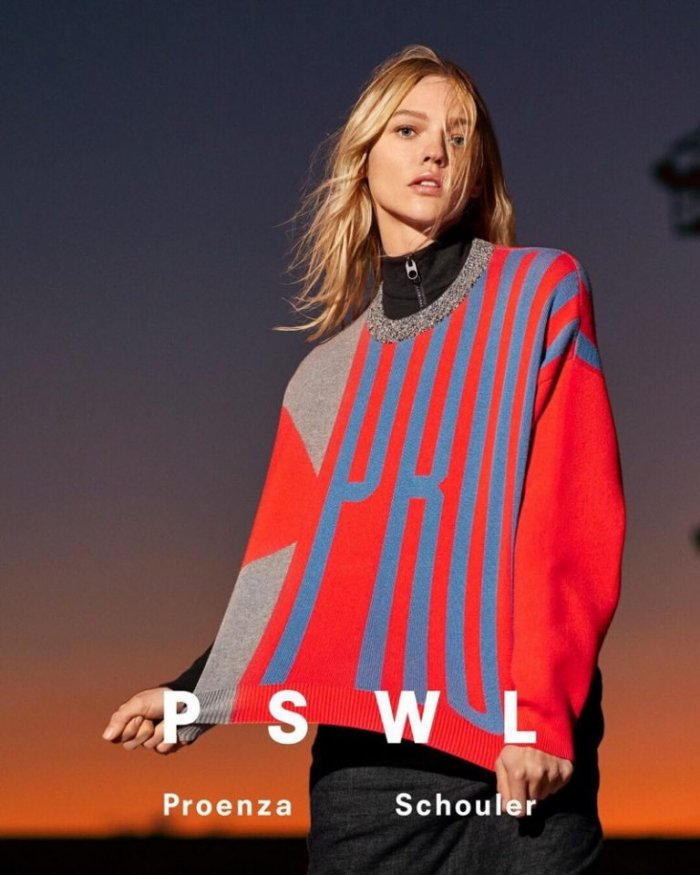 Sasha Pivovarova stars in PSWL Proenza Schouler spring-summer 2019 campaign
Meghan Collison fronts PSWL Proenza Schouler spring 2019 campaign
Awar Mou stars in PSWL Proenza Scouler spring 2019 campaign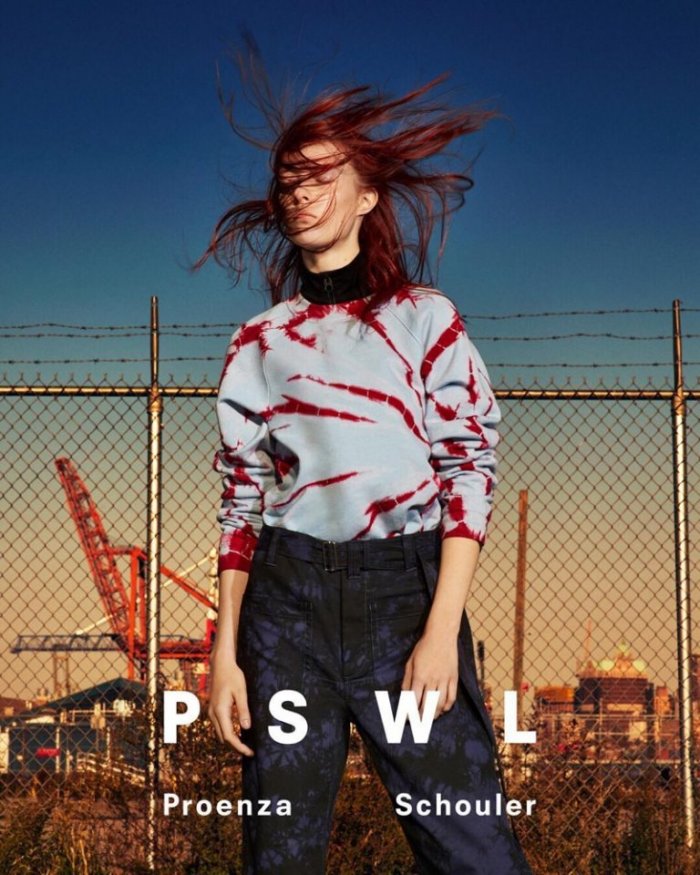 Remington Williams appears in PSWL Proenza Schouler spring 2019 campaign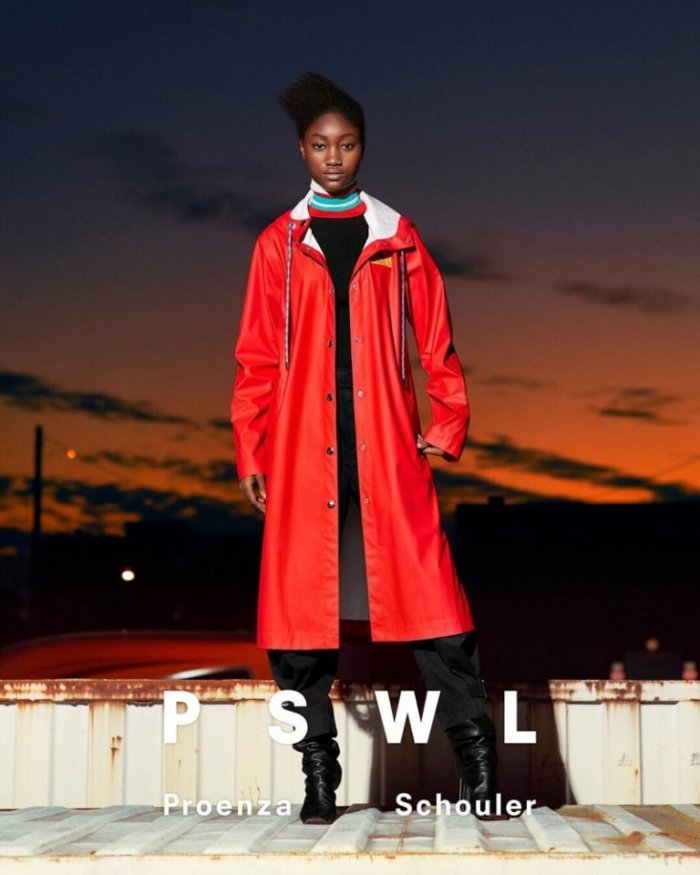 PSWL Proenza Schouler launches spring-summer 2019 campaign