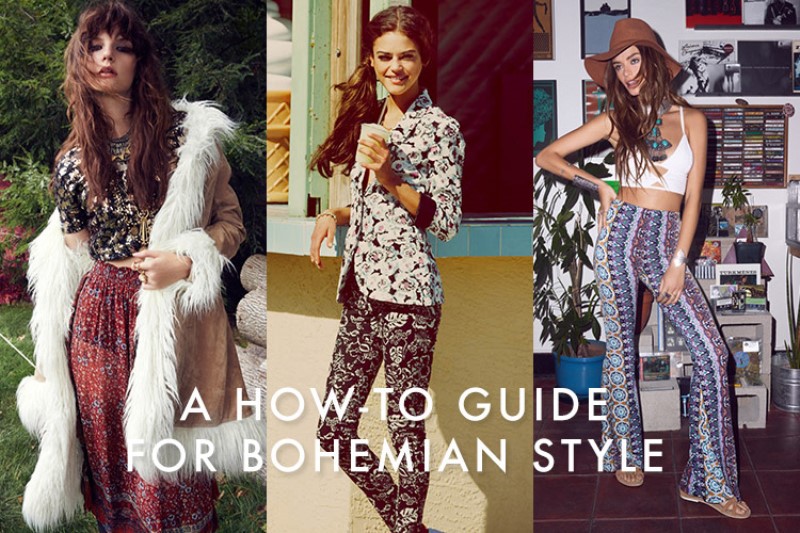 Free-spirited, 70s inspired and romantic. These all ways to describe bohemian style. But how exactly can you bring a little bohemian flair into your every day wardrobe? While we all may not want to look like we just got back from a music festival, there is nothing wrong with adding some bold style choices to your outfit. From accessories to outfits, we roundup how to get that bohemian look below.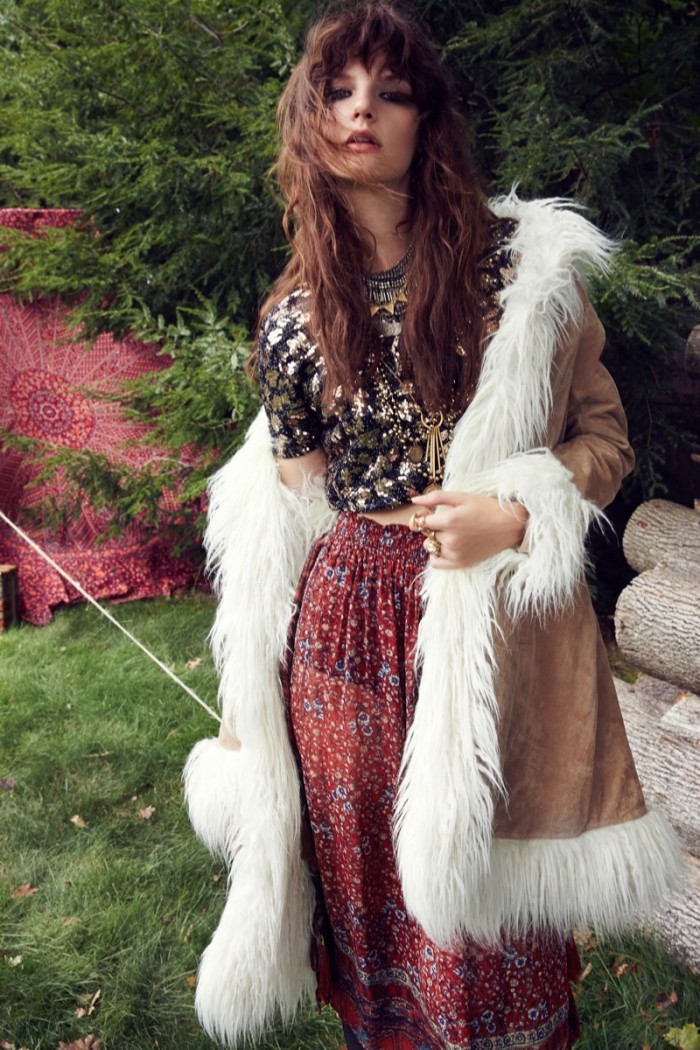 LAYERING: Layering is key for bohemian style. It is not only about your clothes but jewelry as well. Rock a coat over a long skirt and printed top like this Urban Outfitters look.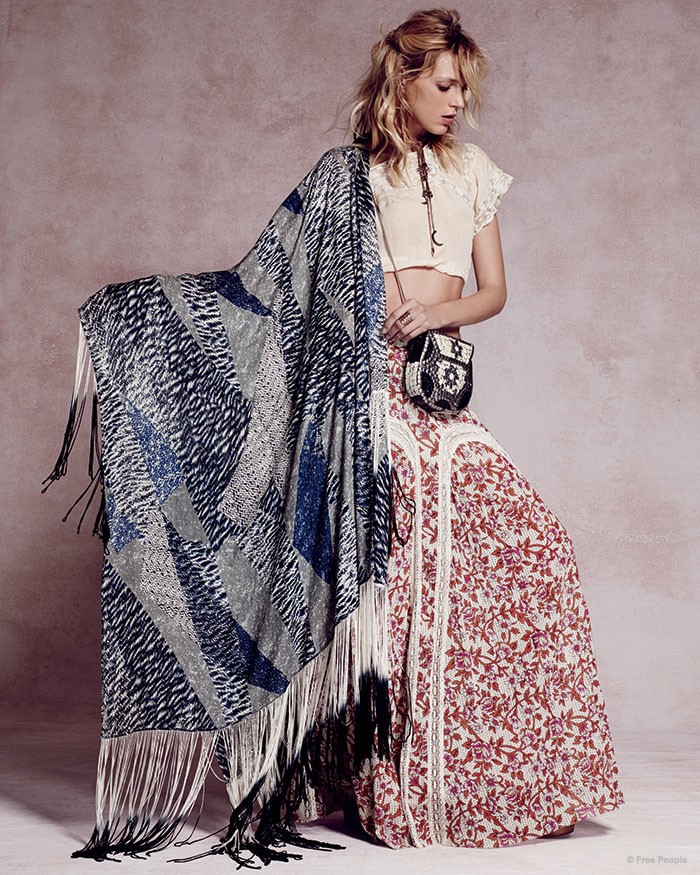 OVERSIZED & RELAXED: Bohemian style is all about an oversized silhouette. Make sure to play with proportion and if you have a baggy bottom, pair it with a fitted top like in this Free People image.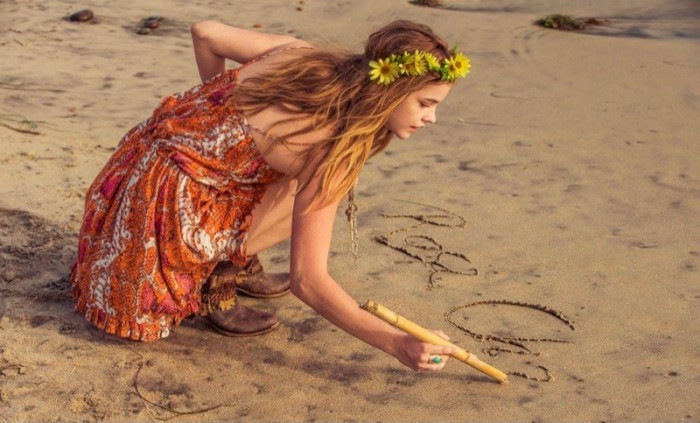 THE FLOWER CROWN: Thanks to music festivals and fashion bloggers, the flower crown has become ubiquitous with bohemian style. Rosa Cha shows how to wear the look in a recent ad.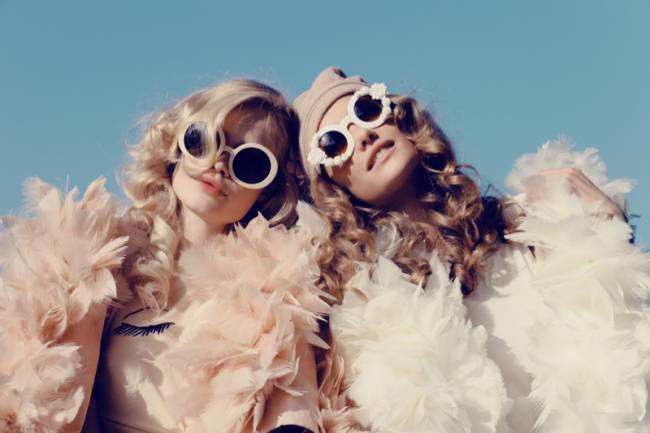 STATEMENT ACCESSORIES: A cool pair of sunglasses or a statement necklace is all you need to bring a little bohemian style to your wardrobe. Wildfox Couture has the right idea with these white framed sunglasses.
FLARED PANTS: The flared look can be as subtle or as dramatic as you want it to be. Take a cue from REVOLVE Clothing for a more modern flared, bohemian look that can easily be layered or just worn with a top.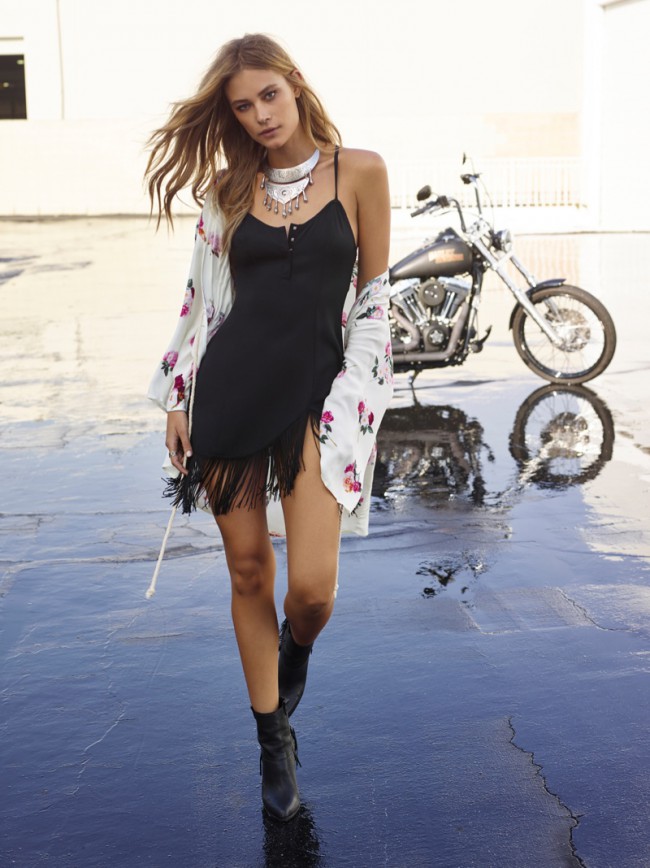 FRINGE: Show off your wild side in fringe accents, paired with a printed kimono sweater, it is a perfect way to show off bohemian style. Photo: REVOLVE Clothing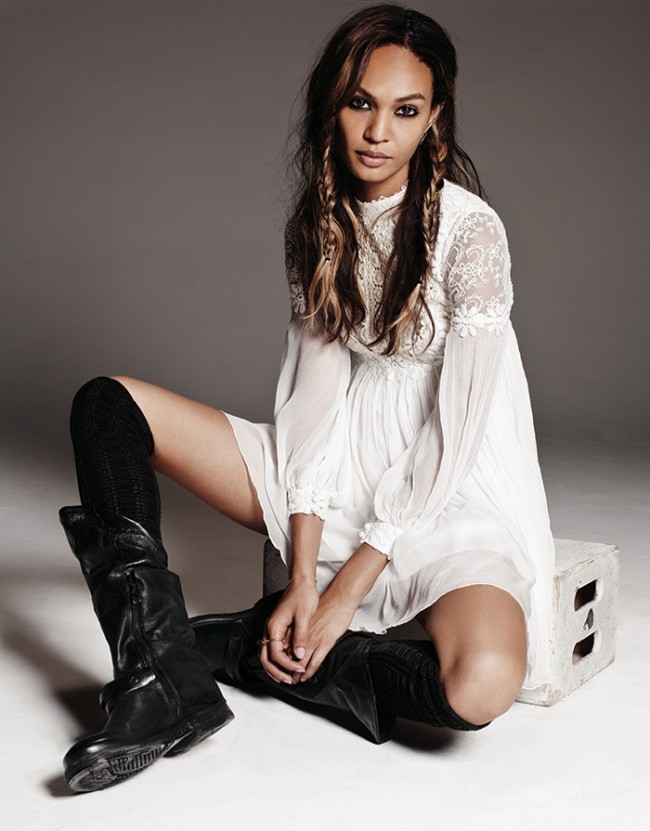 HINK LACE: Sometimes, all you need is a simple white lace dress to channel that bohemian style. Free People has the right idea with a long-sleeved dress that falls at the knee.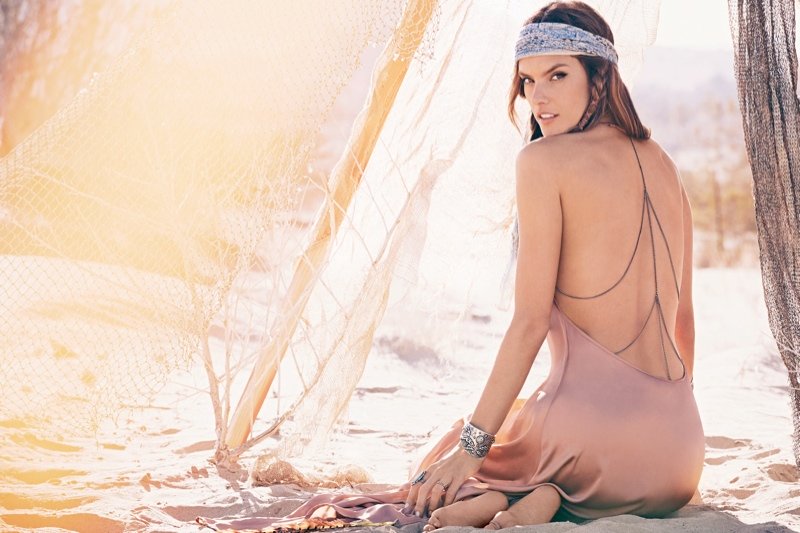 SCARF STORY: Show off a cool bohemian scarf look like Alessandra Ambrosio in her eponymous clothing line. Instead of wearing it on your body, wrap it around your head. It is a perfect way to add some pizzazz to your look and can even cover up a bad hair day.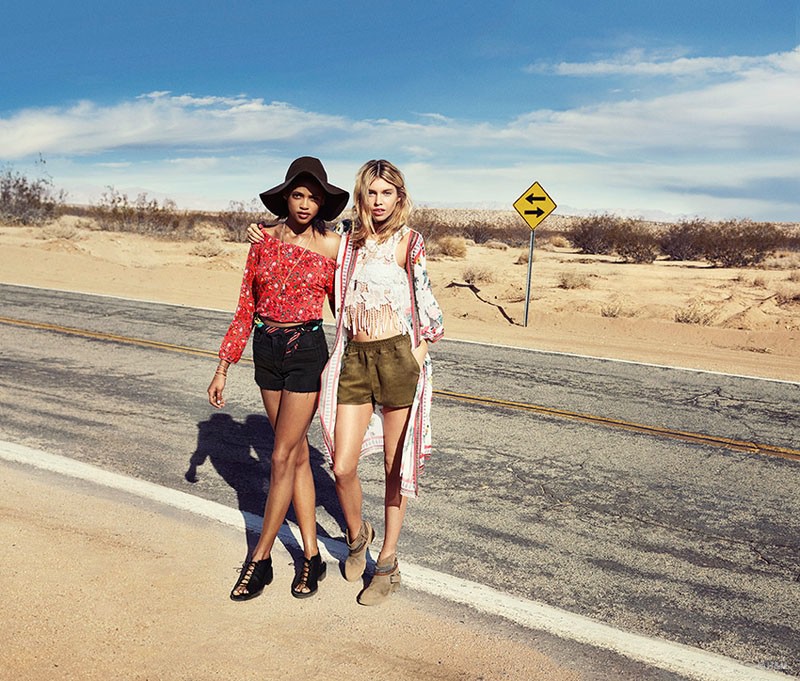 HATS OFF: Wearing a floppy hat can not only protect you from the sun, but also be a bohemian chic accessory to just about any wardrobe. Photo: H&M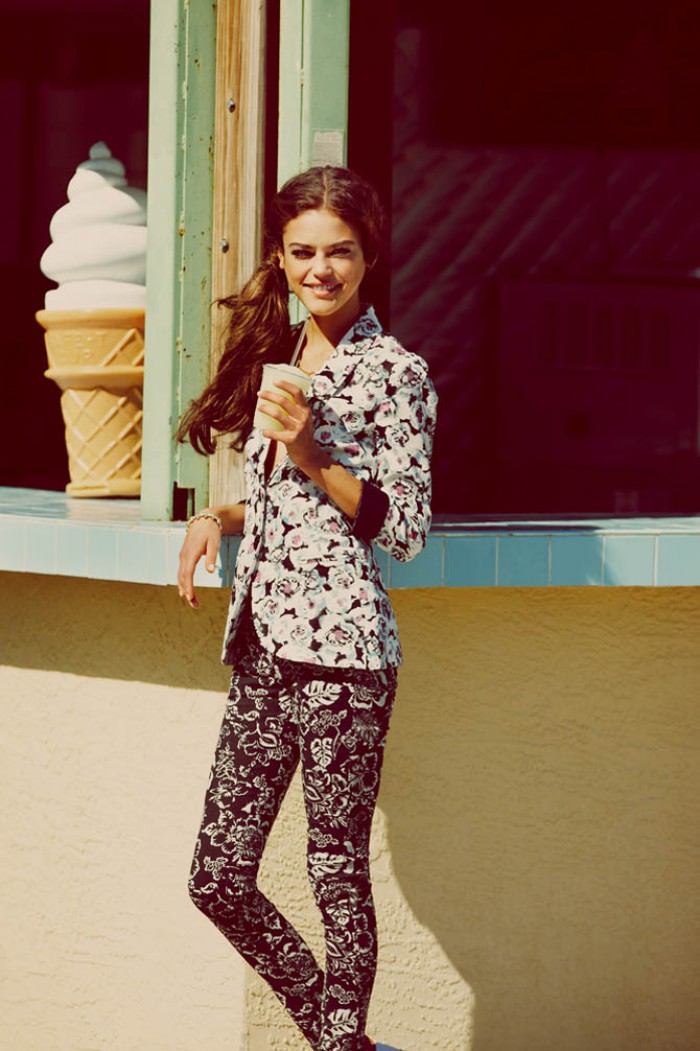 RINTS CHARMING: There is no need to be afraid of mixing and matching prints–the bohemian look is all about embracing those colorful patterns. Tally Weijl shows us with a mix of floral prints from head to toe.