As we approach the end of 2013, here on WTF, we put together a review of this year's Top 5 WORST Dressed! With you guess it, Miley Cyrus, surprise-surprise, Justin Bieber? and more…
Check it out below, and share with us what do you think.
Ke$ha's side butt in Givenchy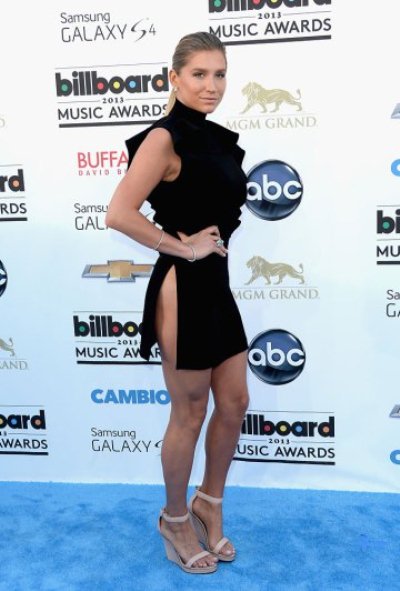 (Photo: Jason Merritt / Getty Images)
Pop star and glitter aficionado Ke$ha loves to push the envelope, so maybe she thought this Givenchy number for the Billboard Music Awards was tame. And from the front, it is: this little black dress with a ruffled bodice looks perfectly refined. But the extreme side slit—almost to her natural waistline—is clear overexposure. Any gust of wind would have incited a major wardrobe malfunction. Trust us, side butt will not be taking off.
Rita Ora in Ulyana Sergeenko
(Photo: Mike Marsland / WireImage / Getty Images)
Twenty-two year-old British songstress Rita Ora has been on the cusp of pop stardom for seemingly years. This peach Ulyana Sergeenko gown she wore to the Brit Awards does her no favors. Never mind her awkward leaning/almost-falling pose, or the fact that the dress is way too long. The baggy bodice of the backless dress, combined with its wrinkled satin and unfinished seams, dim whatever shining moment Ora hoped to have.
Justin Bieber in gas mask
(Photo: Neil Mockford / FilmMagic / Getty Images)
Biebs is on his way to becoming the Michael Jackson of his generation with the head-covering gas mask he wore during a visit to the Acne store in London. It was unclear whether this was meant to be a joke or a disguise, but the singer liked it so much that he donned it again several weeks later. Between this and his ubiquitous drop-crotch pants, the 19-year-old pop star is living on the sartorial edge.
Kim Kardashian in Givenchy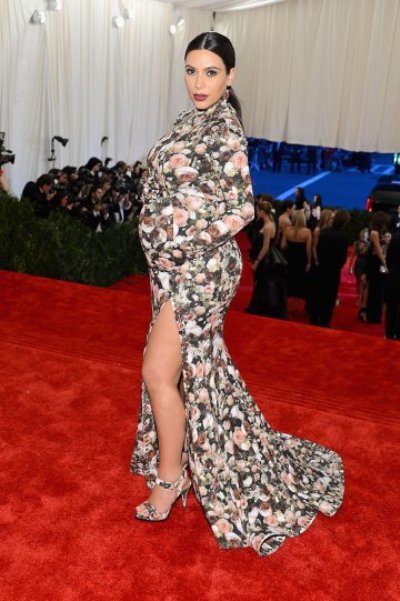 (Photo: Larry Busacca / Getty Images)
There's a tasteful way to dress while expecting (see Kate Middleton) and then there's this. This Met Ball gown, designed by Kim Kardashian's go-to designer Riccardo Tisci for Givenchy, completely misses the mark. The floral pattern is reminiscent of a curtain—or a castoff from the Mrs. Doubtfire set—and the mock turtleneck design is ill-flattering.
Miley Cyrus in nude latex bikini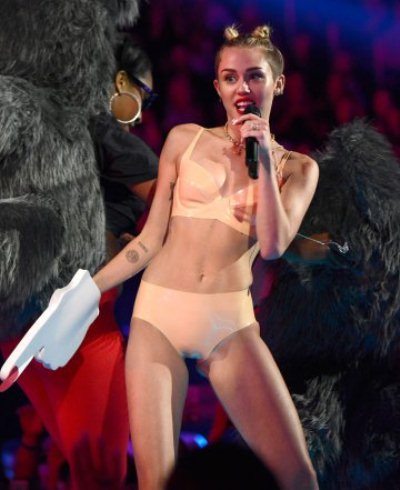 (Photo: Kevin Mazur / WireImage / Getty Images)
Miley's schizophrenic fashion this year has landed her on both our best and worst dressed lists. For the VMAs performance heard round the globe, Cyrus initially wore a furry gray leotard with a teddy bear graphic before stripping down to reveal a nude-colored latex bikini. Leaving aside her suggestive dancing, this two-piece serves no other stylistic purpose apart from showing a lot of skin.