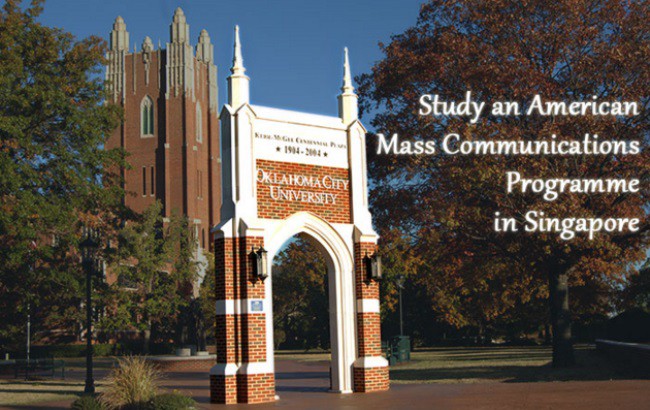 Mark your calendar! Next Wednesday, 9 Dec 2015, Herbert Sim, founder of WardrobeTrendsFashion will be speaking at MDIS Campus, taking you through an Exclusive Preview Session & Studio Tour of American Mass Communications Programme in Singapore.
Herbert is an Oklahoma City University USA graduate in 2010 with a Bachelor of Arts (in Liberal Studies with concentration in Mass Communications). He did his bridging studies, advance diploma and diploma through Management Development Institute of Singapore (MDIS) to meet the entry requirements of the degree programme.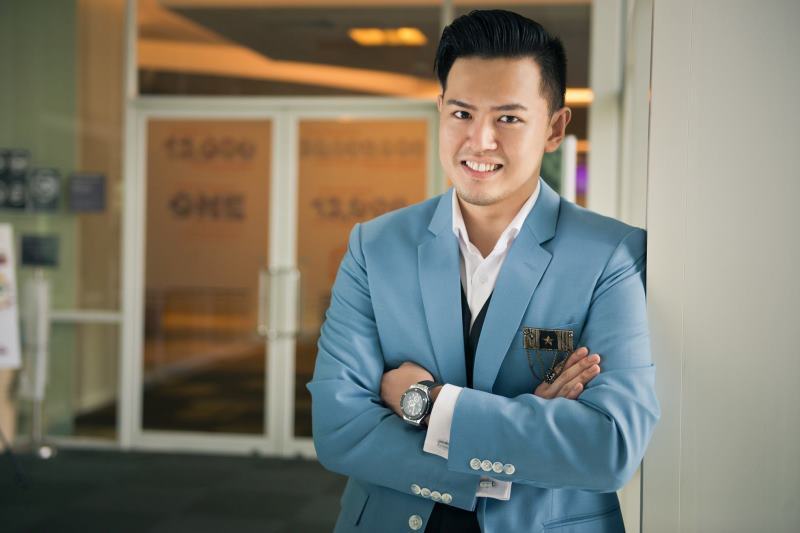 Herbert Rafael Sim profile photo, shot at Singapore National Library, lensed by Evan Quek
He will be sharing about his education experience, that the programmes are fully taught by Oklahoma City University senior faculty members. And about the main disciplines of mass communications that students get to learn, such as public relations, advertising, journalism, and broadcasting, which opens the doors to a wide array of careers such as:
Advertising & Media:
Account Servicing, Creative Services, Copywriter, Media Planner, Media Buyer, Media Researcher, Strategic Planner
Public Relations:
Account Servicing, PR Consultant, Corporate Communications, Events Planning
Print Media & Journalism:
Journalist, Reporter, Feature Writer, Editor, Media Content Creator
Broadcast (TV, Radio, Cable):
Studio Director/ Producer, Scriptwriter, DJs, Programme Host, Newscaster, Broadcast Journalist, Research, Technical Crew
Others:
Marketing Communications, Brand Consultant, Direct Marketing Specialist, MICE Specialist, CRM Consultant, Web Designer, Digital Content Creator, Web Portal Specialist, Interactive Media Specialist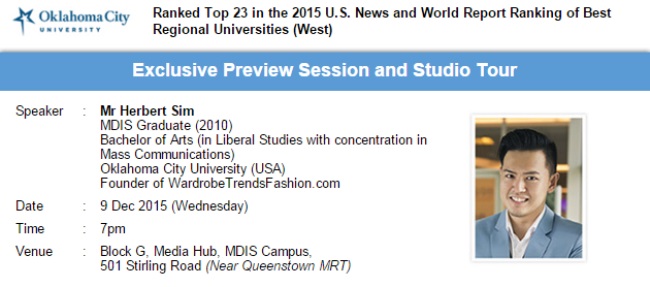 What:
Exclusive Preview Session & Studio Tour of Oklahoma City University's Mass Communication Programme
Who:
Herbert Sim, Founder of WardrobeTrendsFashion
When:
9 Dec 2015, Wednesday at 7pm
Where:
Block G, Media Hub, MDIS Campus (501 Stirling Road – Near Queenstown MRT)
——————————————————————————
SIGN UP FOR THE TOUR HERE.
——————————————————————————