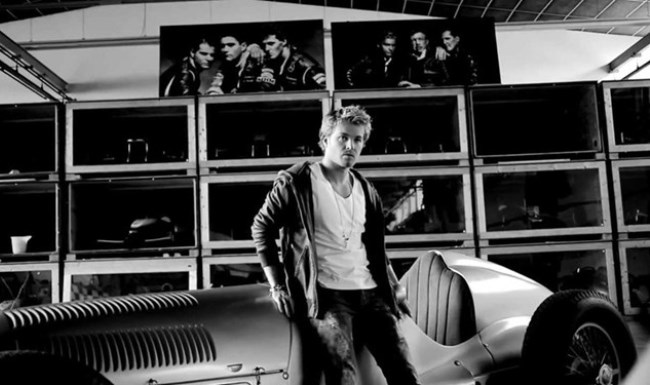 Formula ONE driver Nico Roseberg is the face of Thomas Sabo's Rebel at Heart Spring 2014 series.
The latest Sterling Silver Rebel at Heart collection introduces many new pieces without abandoning their signature wares. For example, the signature piece, the enigmatic skull mask, with its elaborately designed cut-out look and black syn. pavé Zirconia, is characteristic of the collection's expressive design language. Inspired by the unconventional attitude of contemporary street style, the new collection pieces combine cool with unique style.
The range of masculine bracelets and necklaces crafted from leather and obsidian has been expanded to include numerous items of jewellery with highlights made from blackened 925 Sterling silver forming the basis for the unique Rebel at heart style in the new season. New statement look: the rosary style bead necklace with skull cross pendant and the further developments of the well-known skull, dragon and cross icons as expressive urban lifestyle symbols.
Although created for men, the diverse collection includes numerous items of jewellery that will also appeal very much to all female fans of the Rebel at heart Collection. The highlight: the new Love Knot design unites with the sensual Chinese Feng-Shui symbol of fortune expressing the self-confident attitude of the Thomas Sabo Rebel at heart range.