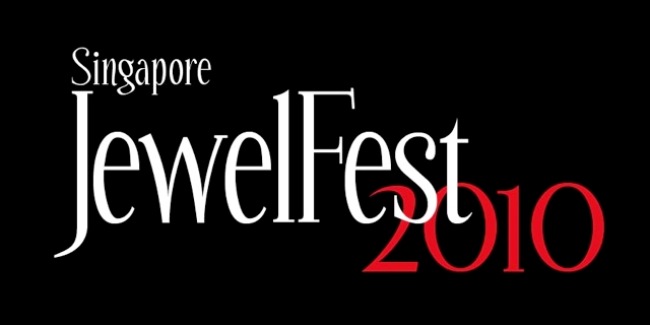 Singapore JewelFest 2010, Asia's Premier Fine Jewellery Festival is set to scintillate, from Oct 1st to 10th, with over S$100 Million worth of Exquisite Jewellery, Gem Masterpieces and Inspiring Works of Jewelled Art.
Into its eighth year, Singapore JewelFest 2010 (SJF2010) will stage a dazzling return at Ngee Ann City Civic Plaza, Orchard Road from October 1st to 10th.
The annual jewellery extravaganza will showcase the largest collection of precious gems, masterpieces and fashionably iconic jewellery creations at the luxurious, custom-built Jewel Pavilion.
This year's festival theme, GEMS & MASTERPIECES, celebrates the diversity and versatility of gemstones and fine jewellery designs with an emphasis on empowering jewellery lovers and connoisseurs to embrace their appreciation for jewellery regardless of their motivations and desires.
Be it as a fashion statement, the intent to create an heirloom for posterity or as an investment, fall in love with the beauty and aura of jewellery all over again at SJF2010.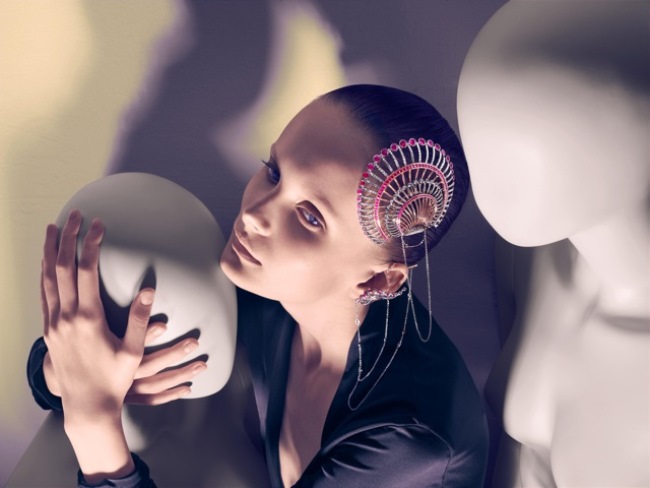 "Singapore JewelFest has through the years established itself as the region's not-to-be-missed premier fine jewellery event, growing from strength to strength as the platform for eminent jewellers to showcase their fine creations to jewellery lovers and collectors alike. Last year, the event attracted more than 20,000 visitors and achieved retail sales of up to S$9 million at the Jewel Pavilion." said Mr Gary Goh, Chairman of SJF2010.
"This year, SJF2010 will showcase the biggest constellation of jewellery ever, from stunning haute joaillerie masterpieces, unique heirloom creations, objet d'art, to fashion forward jewellery.
"With this, SJF aims to heighten the awareness of jewellery artistry and craftsmanship, and emphatically, the appreciating value of rare gemstones and precious metals over time," added Mr Goh.
The opening show on 1st Oct, "Majestic Masterpieces", will pay homage to regal jewellery creations worthy of royal treasure and stunning red-carpet dazzlers, beautifully presented with models dressed in couture outfits by one of Singapore's renowned designer, Francis Cheong.
Whilst the second show, "Artistry & Gems" on 6th October will feature a dazzling presentation of particpating brands' Artistry & Gems signature pieces and the latest fashion collection by accclaimed international haute fashion brand Hervé Legér – A confluence of jewellery, fashion and fine art, Singapore's leading contemporary art gallery, Art Seasons Gallery, will also premier the art works of world class Asian artists at this Opening.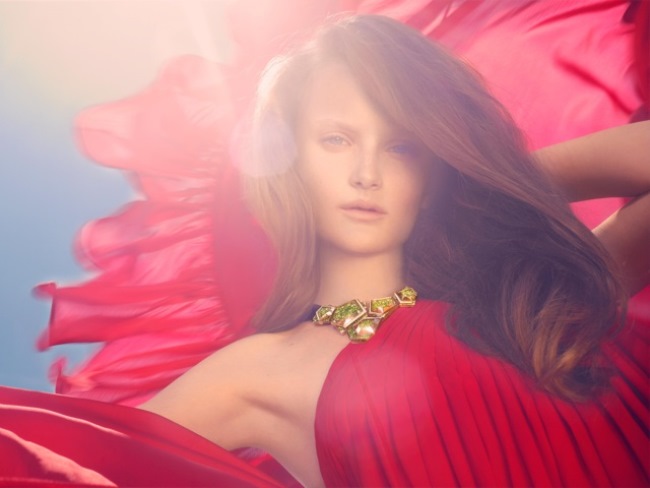 Expect a kaleidoscope of vibrant colours as the array of exquisite statement jewellery set with coloured gems, diamonds and precious stones will leave any jewellery aficionado or novice spellbound. Marvel at the "Million Dollar" pieces, including a 15.09 carat pear-shaped fancy intense yellow diamond ring valued at S$2 million or a 36.67carats red ruby ring valued at S$1 mill ion.
———————————-
SJF 2010 Jewel Pavilion at Ngee Ann City Civic Plaza is open FREE to public daily, 12pm – 9pm, from 1 – 10 Oct 2010.
Note: The Jewel Pavilion will be closed from 6pm on 1st and 6th October for private events.