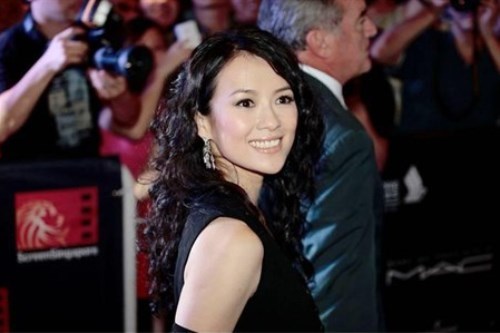 Zhang Ziyi, the luminous Chinese actress from iconic films "Crouching Tiger Hidden Dragon" and "Memoirs of a Geisha", has joined the ranks of film industry behemoths like director Oliver Stone and Wayne Wang as ambassador for the inaugural ScreenSingapore this year.
For the festival's gala opening, the actress was resplendent walking the red carpet decked out in fine Chopard jewelry. Her visage was set off with exquisite lotus-cut diamond earrings, and her wrists were accessorized with a blinding multi-cut diamond bracelets bracelet and a unique brown diamond bracelet. For the record, her jewelry alone was worth a total combined value of SGD$4.6 million.
Held from June 5, the eight-day festival will be a treat for film buffs, with a galaxy of regional and international stars like "Lust, Caution" actress Tang Wei, Bollywood's Shah Rukh Khan and Hollywood veteran Tom Hanks descending on Singapore's shores to attend various red carpet events held at cineplexes across the island.