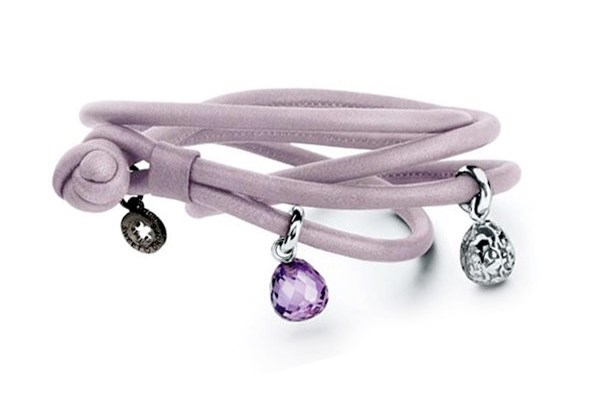 If you're looking for a deliciously pretty trinket to treat yourself to this month, may we suggest a bracelet or two from Danish fine jeweler Ole Lynggaard Cophenagen's Sweet Drops and Dew Drops collection.
These ultra-feminine beauties are crafted from the plushest calfskin and silk knots, and are personalizable to boot: add or remove as many charms as you like, for an easy day-to-night transition.
We're partial to the one in lovely lavender (shown above), but the bracelets come in a dizzying array of hues, so there's bound to be one that catches your eye.
Ole Lynggaard Cophenagen's bracelets are also available for purchase online at Laprendo.