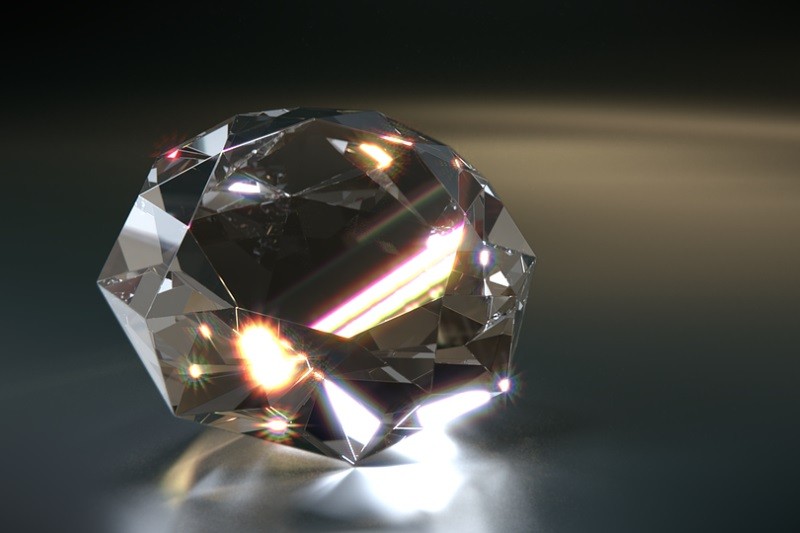 The two largest diamond producing groups on the planet are now jointly testing a blockchain platform to track assets.
Alrosa, the second-largest diamond producer after manufacturing giant De Beers, announced Monday it was joining the Tracr pilot program, which De Beers is trialing to determine how it may track the precious stones from their initial production to their ultimate retail location.
This system hopes to ensure that customers and trade participants can easily track a diamond's provenance and confirm its authenticity, according to a press release.
In particular, the press release notes, Tracr "is focused on providing consumers with confidence that registered diamonds are natural and conflict-free."
In a statement, Alrosa CEO Sergey Ivanov said "traceability is the key to further development of our market," explaining:
"It helps to ensure consumer confidence and fill information gaps, enabling people to enjoy the product without any doubts about ethical issues or undisclosed synthetics. Alrosa is glad to participate in testing Tracr, along with other market solutions. We believe tracing requires industry cooperation and complementation for the sake of a common goal."
De Beers CEO Bruce Cleaver further noted that the volume of diamonds being tracked is beneficial for the industry.
"Having a critical level of production on the platform will deliver significant benefits for consumers and diamond industry participants," he said.
De Beers announced it was first looking to trial blockchain for tracking diamonds last year, when Cleaver wrote that the technology would provide a "highly secure digital register" to store information about the stones.
(Photo via MaxPixel)