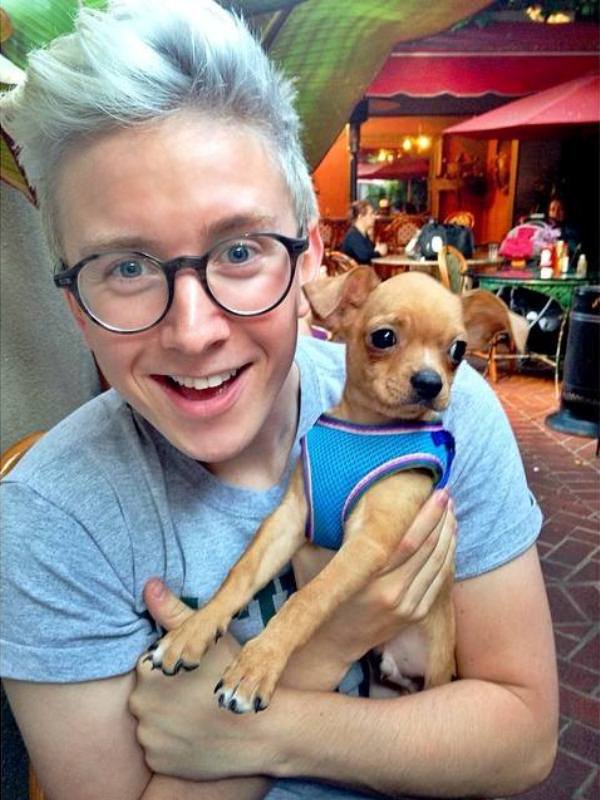 A guy with a big voice and saucy attitude to match, Tyler Oakley is one of the foremost YouTube spokespersons for the LGBT (Lesbian, Gay, Bisexual, Transexual) youth community.
A large and present representative for LGBT youth, he, along with many other influential contemporary voices such as "Glee" producer Ryan Murphy has been responsible for redefining the image of the LGBT community, which has taken monumental steps forward, especially with the evolvement of social media.
Tyler began making videos on YouTube in 2007 as a freshman in college about topics like pop culture personal experiences and queer politics. The main secret behind the success of his videos are his honesty and contagious enthusiasm, including his relatable adoration of celebrities, which viewers and fellow fangirls find warm and engaging.
Tyler also gradually started gaining more momentum on a national level, appearing on TV, and has hosted alongside CBS's Kevin Frazier and Thea Andrews on "The Insider." He has also done red carpet events for the Ellen show, E! and Nickelodeon's Kids' Choice Awards.
His main source of inspiration fashion-wise are his fellow fashion forward YouTubers and his favourite fashion labels are Topshop and River Island.
International Delivery is available for all online purchases.
(Photos: Tyler Oakley facebook)