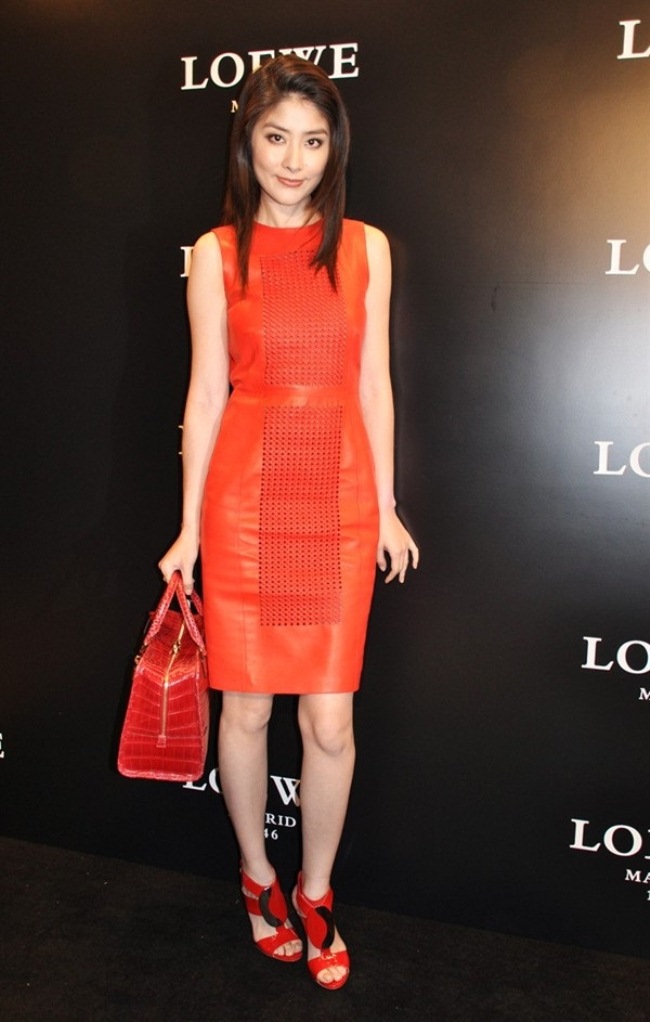 Hong Kong actress and singer Kelly Chen has been out and about on the social circuit lately, making glamorous appearances at Ronald Ng's press conference and a Loewe event.
Chen is a much-loved celebrity in Hong Kong and overseas – her last album, Reflection, which came out in February 2013, was a hit, and she starred as Guan Yin in the recent production of The Monkey King. She is also well-known in Hong Kong for her notable philanthropic efforts, especially in regards to children, education and the environment.
She was spotted at the Loewe event last Thursday, the opening of the brand's Fragments of a Story exhibit, which will travel to China and cities in Spain. Chen chose to pair red patent leather sandals with a red and gold plate with her stylish red dress. Earlier in February, at Ronald Ng's press conference, the star wore a gorgeous emerald green strapless dress, and accentuated the elegant look with Sergio Rossi black suede ankle strap sandals, with animalier microstud embellishments and metal heels.