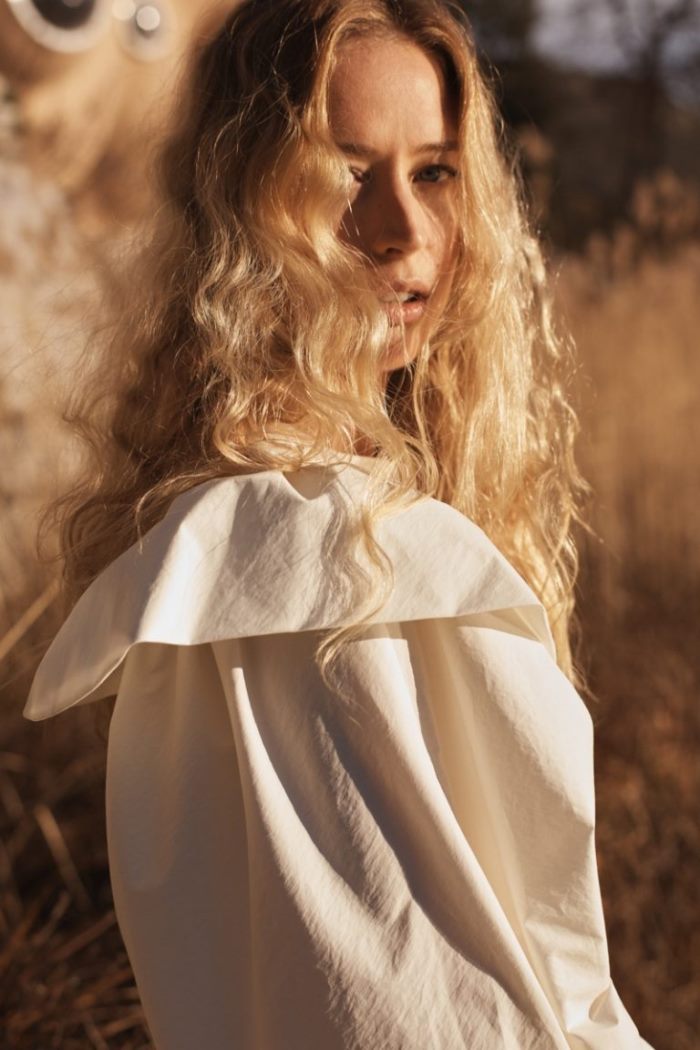 Raquel Zimmermann wears Mango's sustainable collection, Mango Committed
Spanish fashion brand MANGO takes on environmentally-friendly practices with its new MANGO Committed line. Part of its Take Action initiative, the line comprises women and men's designs featuring sustainable materials. Other fashion brands including Zara and H&M have also made similar approaches.
The collection will launch in stores and online starting in March. MANGO Committed features 25 pieces in all with fabrics including recycled cotton, recycled polyester and Tencel. The official campaign stars models Raquel Zimmermann and Mathias Lauridsen. Josh Olins photographs the shoot with styling by Aleksandra Woriniecka. The images were captured on location in France's La Maison Gaudet.
———————————————————
MANGO COMMITTED 2017 COLLECTION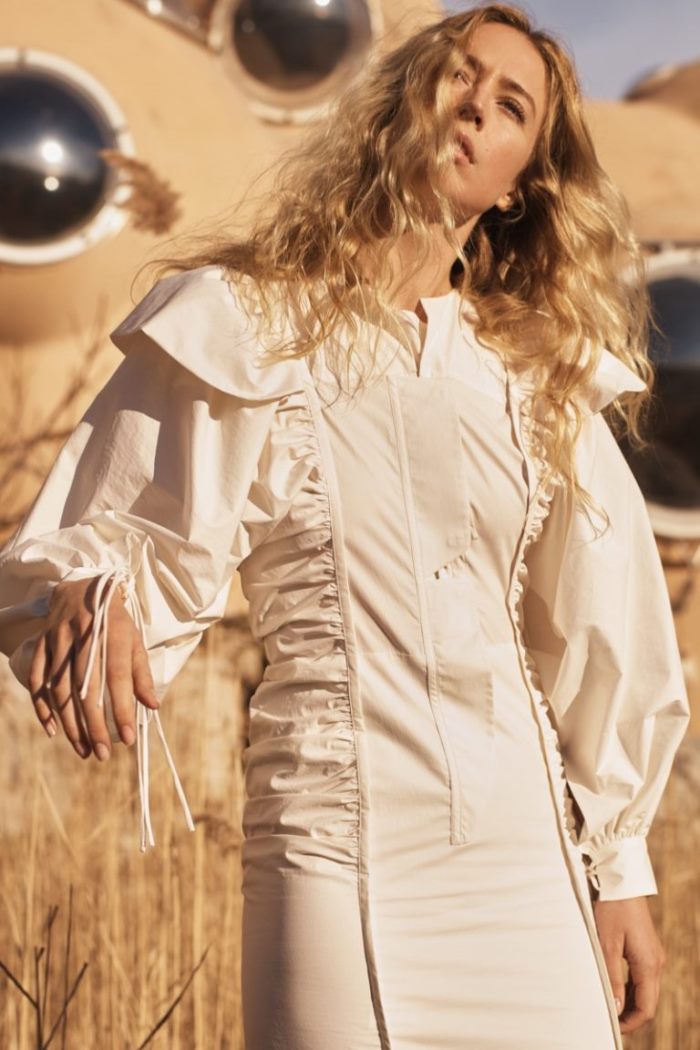 Raquel Zimmermann wears white dress with ruching from Mango Committed collection
Mango shoots Mango Committed campaign in La Maison Gaudet
Raquel Zimmermann and Mathias Lauridsen star in Mango Committed campaign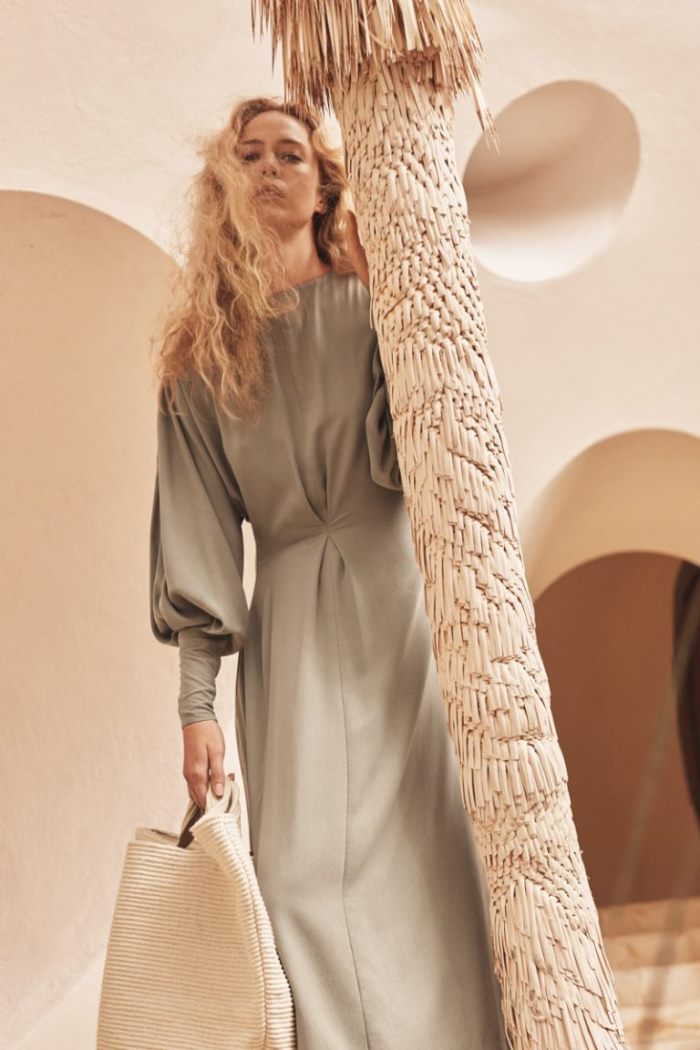 Model Raquel Zimmermann poses in long sleeve dress with tote bag from Mango Committed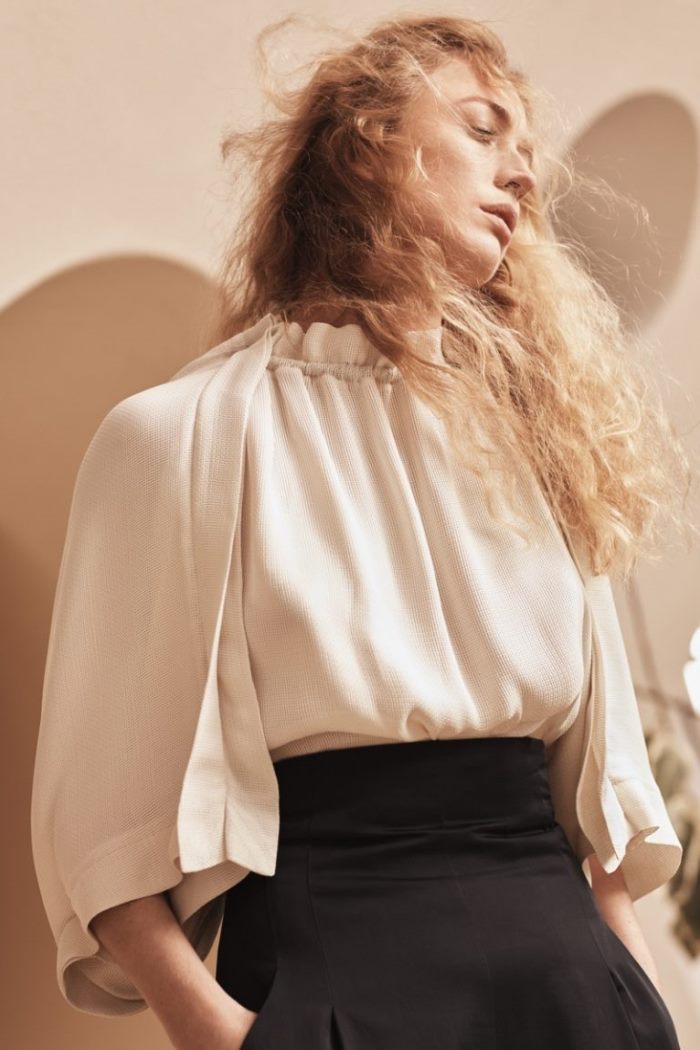 Mango Committed features white blouse and high-waisted bottoms in new collection