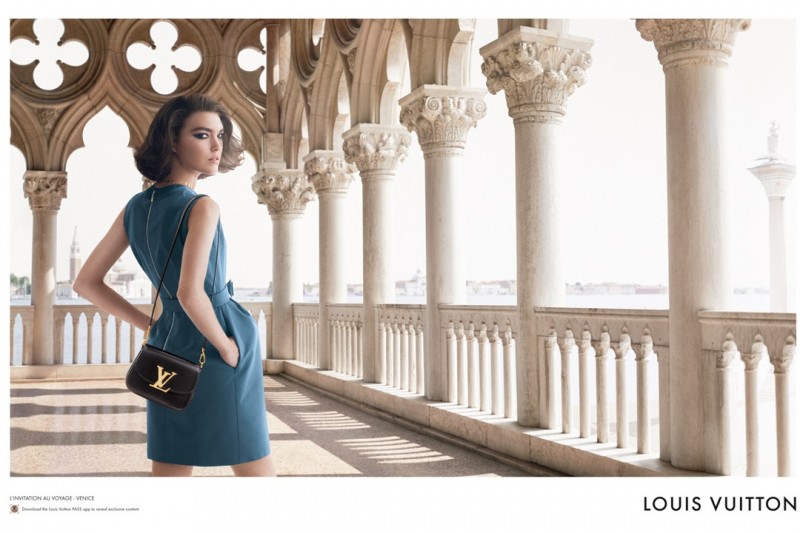 Introducing part two of Louis Vuitton's "L'Invitation Au Voyage" campaign starring Arizona Muse and rock royalty David Bowie.
The images were photographed by David Sims and feature Arizona taking off from an air balloon outside The Louvre in Paris to Venice, Italy where she encounters Bowie.
Check out a trailer of the tv spot below after the photos, courtesy of Vogue UK, but look out for the full film on November 7th.