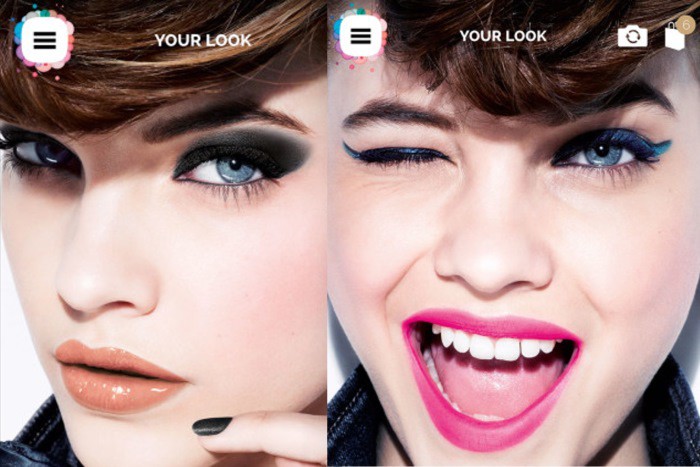 French cosmetic giant L'Oreal has brought its beauty app "Makeup Genius" to Hong Kong for free downloads on Android devices, iPhones and iPads.
By scanning barcodes at L'Oreal point-of-sale areas, consumers in Hong Kong are now enabled to test L'Oreal makeup products and mix and match makeup looks using their mobile phones or tablets as a virtual mirror.
Created by digital agency Image metrics, the app first launched last year at L'Oreal's hometown Paris, but is now active in 15 countries across Europe, US and Asia.
The app allows online purchase in three of these markets including France, US and China, but the service is not yet available in Hong Kong.
Click below picture to the app's landing page: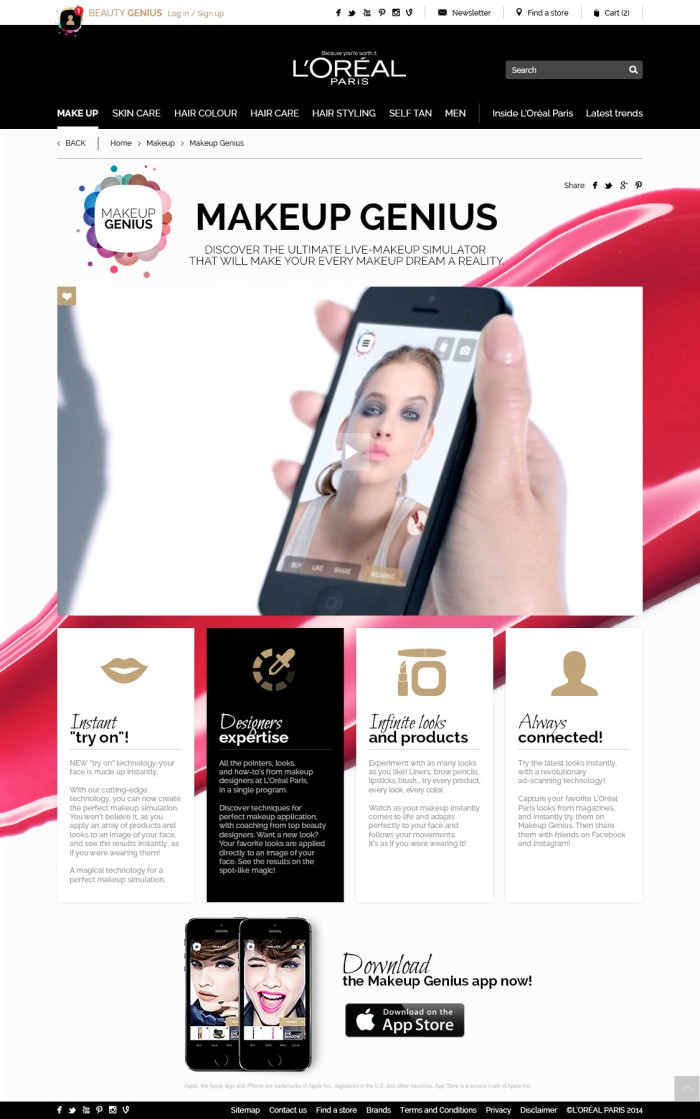 Guive Balooch, director of the connected beauty incubator, L'Oreal Research and Innovation, said: "By combining our knowledge of consumers and the science of colours with technologies for monitoring facial expressions, we have been able to calculate the best possible algorithm capable of producing an extremely realistic colour-rendering in real time using just an iPhone camera".
Cyril Chapuy, president of L'Oreal Paris International, added: "We believe that one of the major trends to come concerns the virtual reality experience, which will offer consumers a new and effective way of trying products, learning how to use them and personalise them, with unparalleled results for the consumer".
The Hong Kong launch will be complemented with a promotional video starring local actress Chrissie Chau, which is slated to launch tomorrow.
Since May last year, the app has attracted approximately 9 million downloads globally, receiving one download in every 4.2 minutes, the company claims.