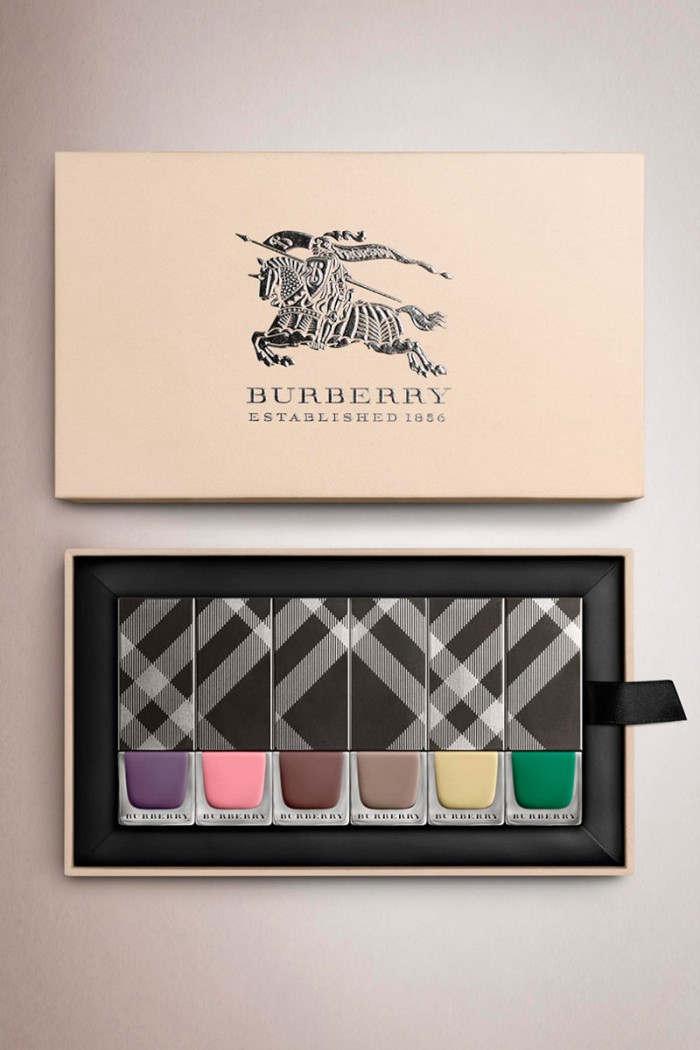 Burberry has unveiled their Spring/Summer 2014 makeup look and next season's Burberry Nails collection.
Six new  nail colors, launching in January 2014, can be purchased for two weeks after the show, for delivery within three weeks. The polishes were each created to match the bags that the models carried on the catwalk. The 6 colors are: Rose Pink, Dusky Mauve, Sage Green, Pale Yellow, Pale Grape and Mink.
The Burberry Spring/Summer 2014 Runway Nail Collection Set is available at www.burberry.com until September 30 for the price of £90.