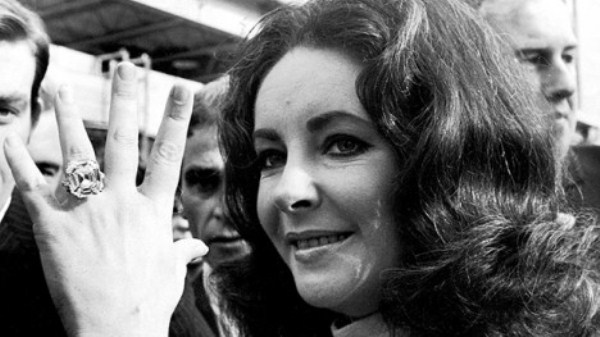 AFP has confirmed rumors that the late actress's collection of baubles, estimated to be worth $150 million, will hit the auction block later this year.
"Film icon Elizabeth Taylor's collection of jewelry, artwork, clothing, and memorabilia will be sold at auction, according to Christie's auction house".
A series of auctions will officially be announced this spring, with highlights including her famous 69-carat Taylor-Burton diamond.
Taylor, who died last month at the age of 79, was not only known for her love of diamonds but also for her expertise.
Luxury Jewels of Beverly Hills president and CEO Peter Sedghi, who worked with her on the House of Taylor jewelry range, told People magazine that she knew more about jewels than he did.
In the same article, published March 28 on a potential Christie's auction, Taylor's friend, the jeweler Lorraine Schwartz said:
"The studios, in order to make her happy, they'd always give her jewelry. So she grew up collecting it…People always gave her gifts, it was something that she learned to love." And she took great care of them, too…She [had] collections and collections, and rooms. She [knew] where every single piece was. [It was] amazing."
(Source: AFPrelaxnews)