The world's first exchange for physically-settled diamonds, Singapore Diamond Investment Exchange (SDiX) , is slated to begin trading in September this year. SDiX aims to create a new marketplace for the global diamond trade. It is expected to further boost the Republic's position as a commodities trading hub.
Investors in Singapore will be able to trade diamonds at real-time transactional, wholesale prices. For a start, trading will take place over four hours daily. This will eventually be extended to cover the time zones of key financial markets globally.
"Primarily, what people do when they look for diamonds, they go into this huge inventory database and eventually have to pick up the phone and trade, and negotiate discount or even travel to see the diamonds before they buy," said Mr Alain Vandenborre, executive chairman and founder of SDiX. "Today there's no commodity technology in the diamond industry and commodity technology means that you bring price discovery through automation system."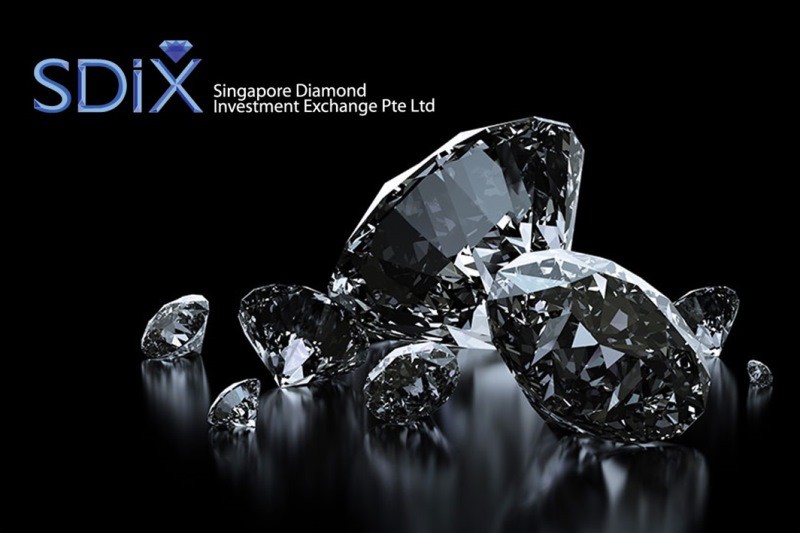 The founders are keeping mum on the exact cost of the platform, only saying it took two years and a few million dollars to develop. It is backed by Vertex Ventures Holdings, a fully-owned venture capital subsidiary of Temasek Holdings. UOB Kay Hian will be the pioneer broker for the exchange.
The exchange is geared towards meeting the needs of diamond industry players and high-net worth individuals. Financial investors and traders will have to be accredited before they can tap the exchange. Diamonds traded have to be accompanied by a Kimberley Process certificate, which essentially verifies that the precious stones are not blood diamonds, or conflict diamonds, which have been mined in a war zone and sold to finance insurgencies.
The exchange is capable of handling 500,000 transactions per second. Its rules are based on the practices and regulations of the securities and commodities market. Trade agency International Enterprise (IE) Singapore said the global diamond marketplace is worth more than S$27 billion annually. IE Singapore will support the exchange in building up manpower and branding capabilities.
"When you look at any of the large, established, global trading hubs for precious minerals, they always have several asset classes. It's not just gold but also diamonds, and for example, like London. So I guess Singapore hopes to emulate similar hubs," said IE Singapore's assistant chief executive Satvinder Singh.
When the exchange is up and running later this year, it will potentially have over 25 pioneer members, including players like Paragon Diamonds and Kiran Gems.