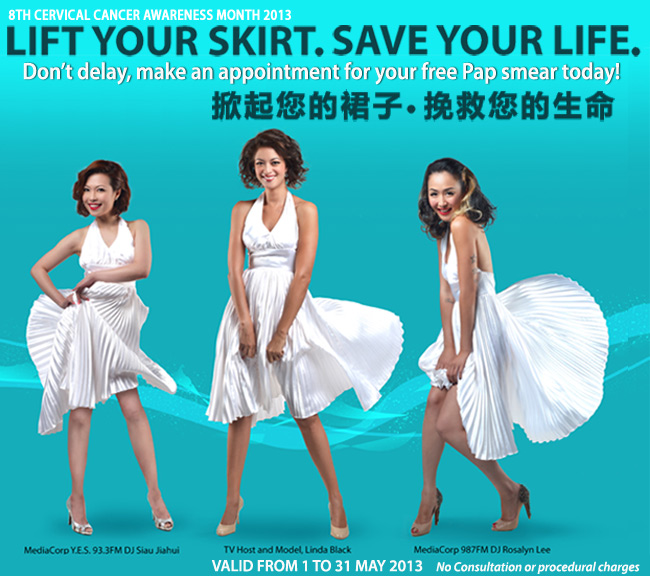 Singaporean female celebrities striking Marilyn Monroe-esque poses have become the face of cervical cancer awareness. The Singapore Cancer Society's ad campaign announcing free pap smears has received mixed responses, in part due to its tagline "Lift your skirt. Save your life." Some consider the campaign's messaging distasteful, while others find it has put the spotlight on a sensitive issue.
In the photo above is the leading ad featuring local entertainment personalities, MediaCorp Radio 987FM DJ Rosalyn Lee, model and TV host Linda Black and 93.3FM DJ Siau Jiahui.
What are your thoughts on this? We like to hear your thoughts, share with us your comments below…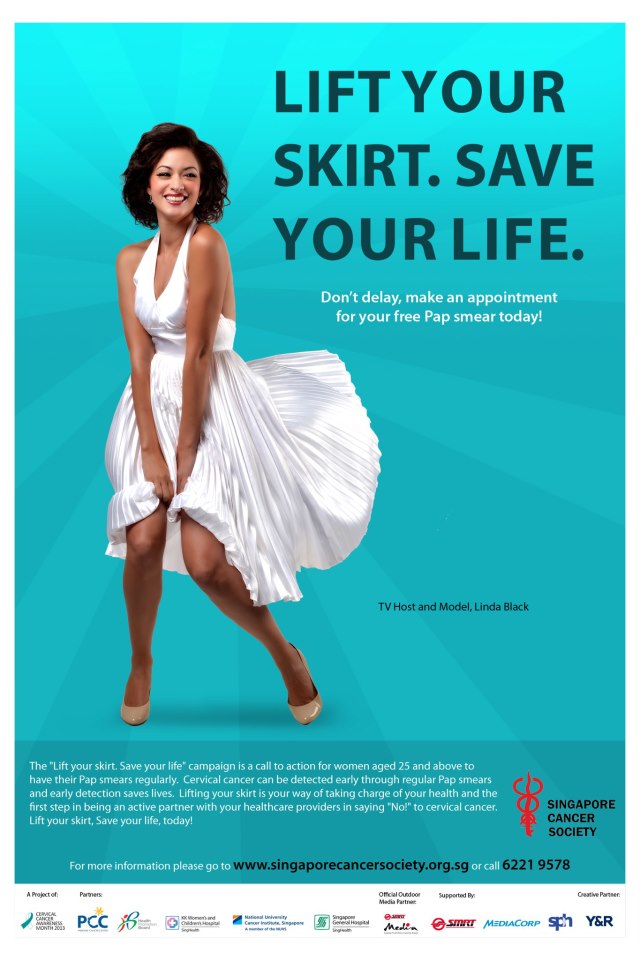 For more information, head to Singapore Cancer Society website.