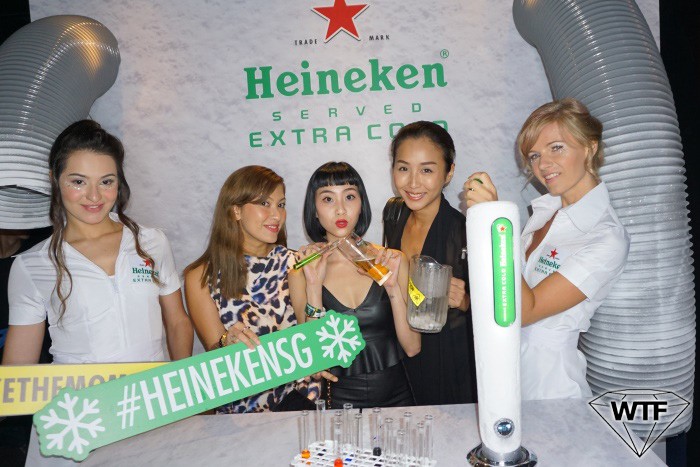 Heineken launched its latest innovation, Heineken Extra Cold, in Singapore at kyō club on Friday (Apr 24). MTV VJ Hanli Hoefer was the emcee at the event.
Created by Heineken's award-winning technology for innovation, Heineken Extra Cold serves its signature Heineken draught beer at sub-zero levels for a truly invigorating and extra refreshing experience till the last sip – perfect for Singapore's year round summer heat!
Heineken Extra Cold is served at an impressive -3°C to +1°C for an optimum sub-zero Heineken experience.
Guests at the launch party included local celebs and DJs, Sonia Chew, Tracy Phillips, and more, who were seen enjoying the extra cold beverage.
Draught Master for Heineken Singapore Frank Yu was also on hand to impart the techniques of pouring the perfect glass of beer.
Patrons truly had the coolest experience of their lifetime — both literally and figuratively.
Heineken Extra Cold makes its debut from April 2015 at selected outlets such as KPO, kyō, and Nassim Hill.
Check out photos from the launch party below after the jump.