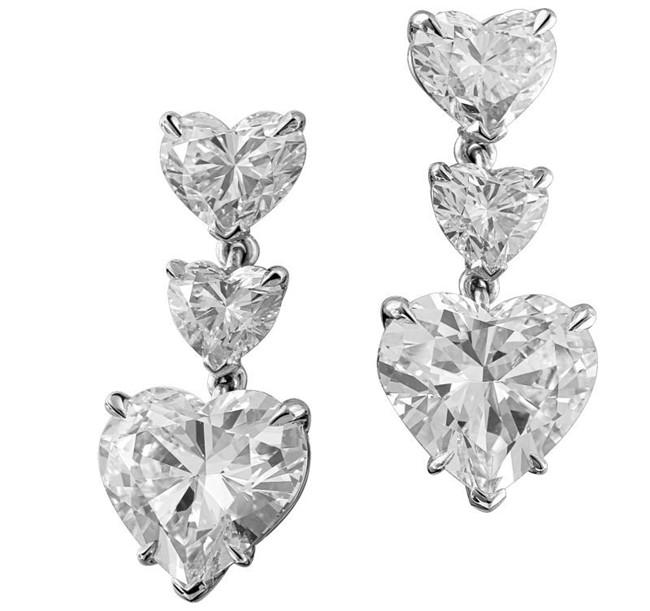 Amore Earrings, 18K White Gold, 6 GIA Heart-shaped Diamond of 9.28 carats
Larry Jewelry has unveiled its annual Larry Legend collection, Treasured Heirloom. Treasured Heirloom celebrates family values and cherished stories from one generation to the next. The collection features six stunning pieces of earrings, rings and pendants, inspired by tales of sentiments and memories to last a lifetime.
The Treasured Heirloom collection showcases the traits that Larry Jewelry is renowned for: fine quality diamonds and gemstones, artisan craftsmanship and exquisite jewelry creations. In creating this collection, in-house designers focused on developing jewelry pieces that can transcend fashion styles and remain relevant for decades to come – pieces that encompasses the dreams, love and accomplishments of the wearer, and can be passed on to future generations.
A manifestation of the personal stories and history, Larry Jewelry's in-house artists focused on alluring white-gold jewelry and immaculate diamond pieces to create the luxurious collection featuring quintessential classic designs that boast beauty and elegance that can stand the test of time. By deliberately selecting diamonds of more than three carats each, the designers' intent to signify the magnitude of the wearer and receiver's relationship to each other shines bright, and sets the tone for a collection of invaluable sentimental value.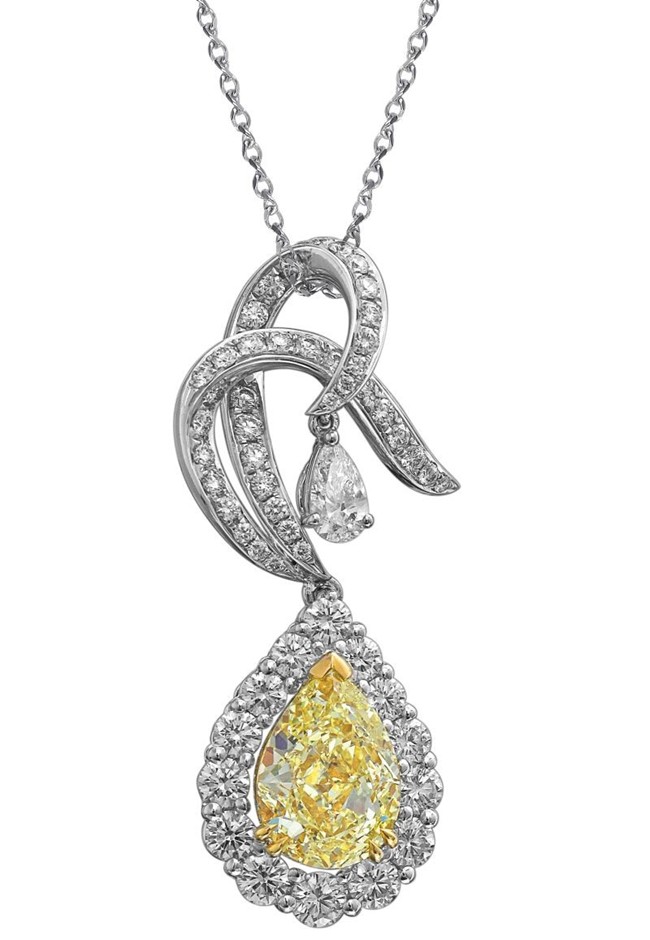 Anchor Pendant, 18K White Gold, 1 GIA Pear-shaped Fancy Yellow Diamond of 3.67 carats, 1 Pear-shaped Diamond of 0.30 carats, 56 Round Diamond of 1.79 carats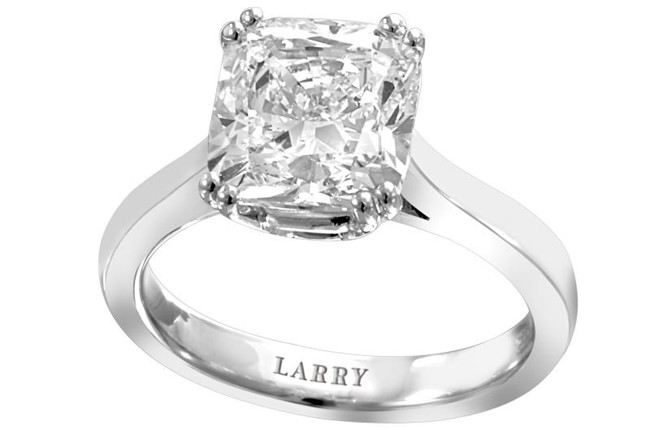 Contessa Ring, 18K White Gold, 1 GIA Cushion Cut Diamond of 3.50 carats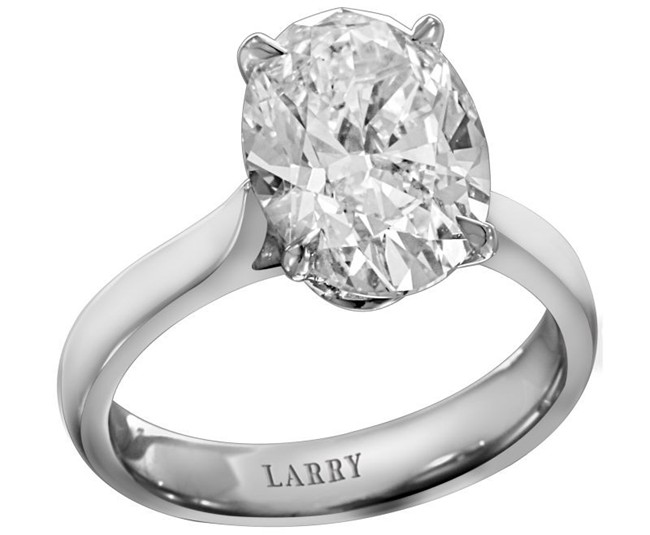 Oval Ring, 18K White Gold, 1 GIA Oval-shaped Diamond of 3.51 carats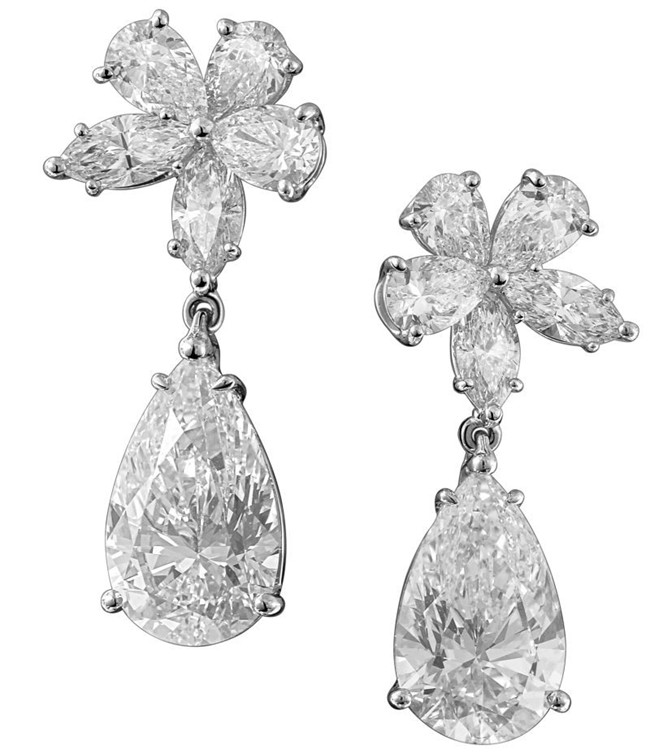 Petal Earrings, 18K White Gold, 2 GIA Pear-shaped Diamond of 6.13 carats, 6 Pear-shaped Diamond of 1.45 carats, 4 Marquise Diamond of 0.94 carats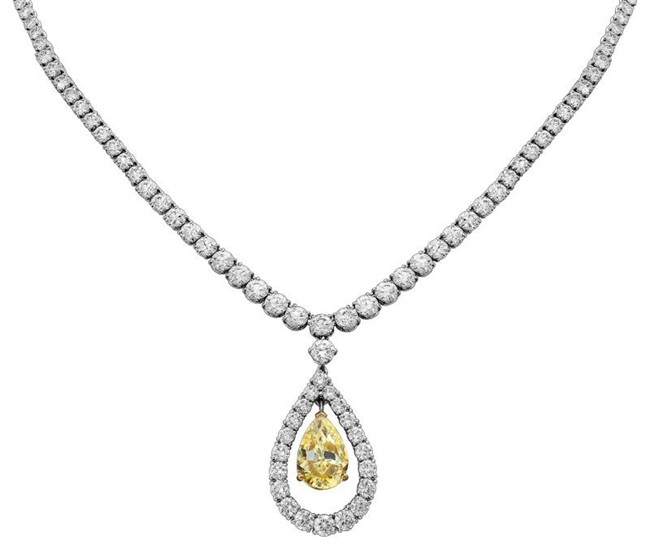 Teardrop Pendant, 18K White Gold, 1 GIA Pear-shaped Fancy Yellow Diamond of 6.02 carats, 1 GIA Round Brilliant Diamond of 0.34 carats, 20 Round Brilliant Diamond of 3.12 carats
Teardrop Tennis Necklace, 140 Round Brilliant Diamond of 14.98 carats