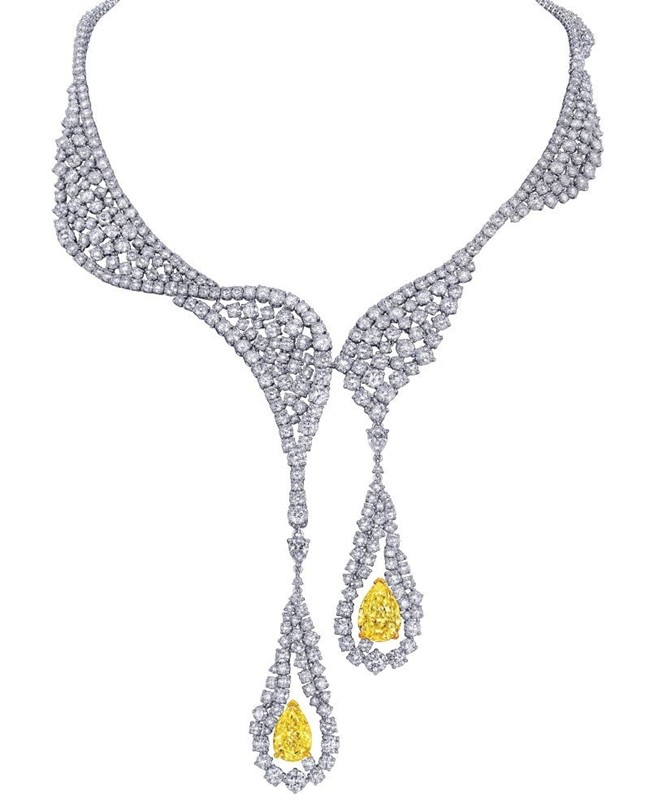 The Cascade necklace is delicately handcrafted with 18K white-gold jewelry of brilliant round diamonds
Larry Jewelry, renowned for its fine quality diamonds and gemstones, artisan craftsmanship and exquisite jewelry creations, has unveiled the Grandeur collection. The new collection is a celebration of the eternal majesty and radiance of elements in nature. The collection debuted at Larry Splendour 2015 – Timeless Grandeur, held at The Four Seasons Hotel in Singapore.
Leading the collection is the signature piece – the Cascade necklace, which draws inspiration from the shimmering cascading tranquil waterfall caressed by sunlight. The collection also features five other perspectives – Flame, Glisten, Coral, Cirrus and Blossom – with each jewelry series in the Grandeur collection highlighting the different and imaginative design elements that represent the impressive and breath-taking wonders of nature.
Inspiration for the Grandeur collection is drawn from the dazzling colors and silvery reflections that occur in nature and offer a lasting appeal. Nature's elements, flora and fauna emanate enchanting beauty: radiating bright and brilliant colors, glittering flashes, and intricate and, at times, complex structure.
The Grandeur collection, designed and crafted by Larry Jewelry's in-house artisans, provides discerning fashionistas with an array of colorful and classic pieces that celebrates the timeless grandeur seen in nature. The collection inspires customers to marvel at the unique allure and true diversity of the natural world.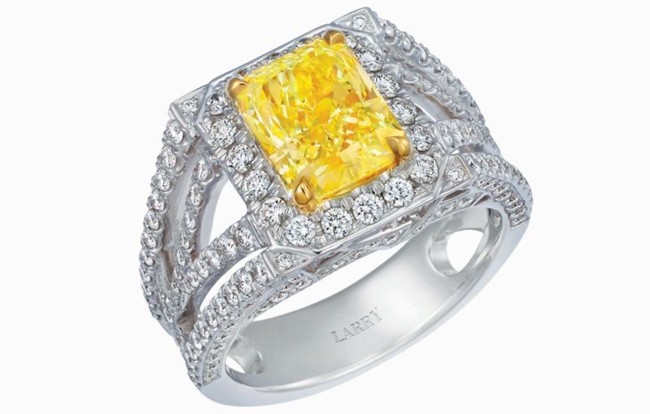 Comprising of five unique rings, fabricated in a dazzling 18K white-gold jewelry setting, each piece in the Flame series is encrusted with fancy yellow diamonds as the centrepiece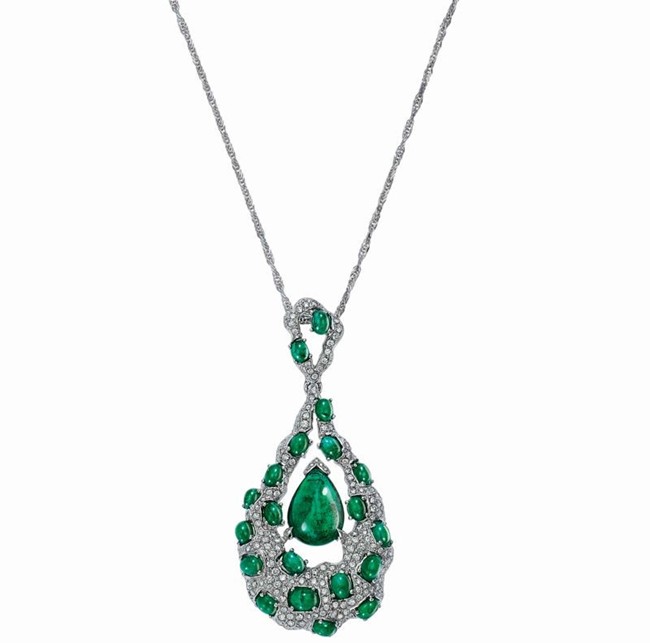 The Glisten series is made up of five distinctive jewelry pieces relying on emerald green gemstones as centrepieces in each set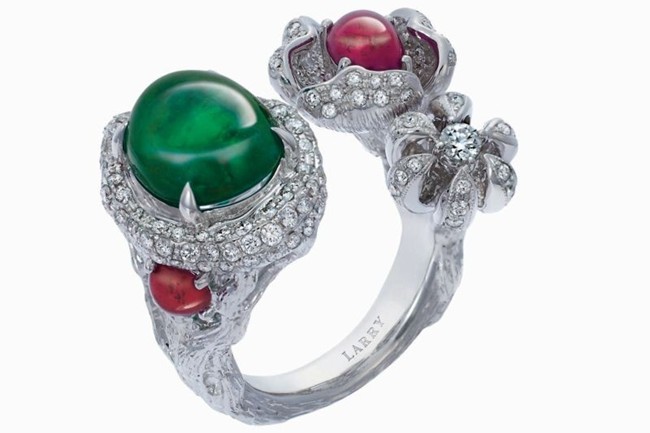 Combining cool sapphire blues and rich emerald greens against a backdrop of iridescent 18K white-gold jewelry, the Coral series is reminiscent of the sparkling variety and form typically found in reefs of warm seas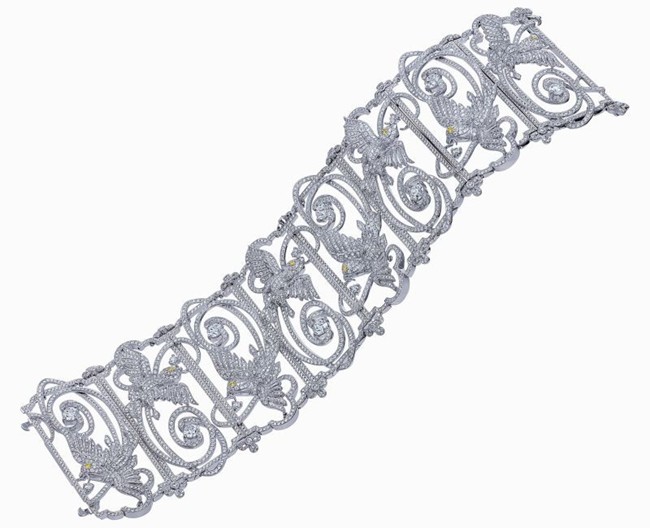 Taking inspiration from the white, delicate clouds of the same name, the Cirrus series features three pairs of outstanding 18K white-gold bangles adorned with details of scintillating emerald and sapphire gemstones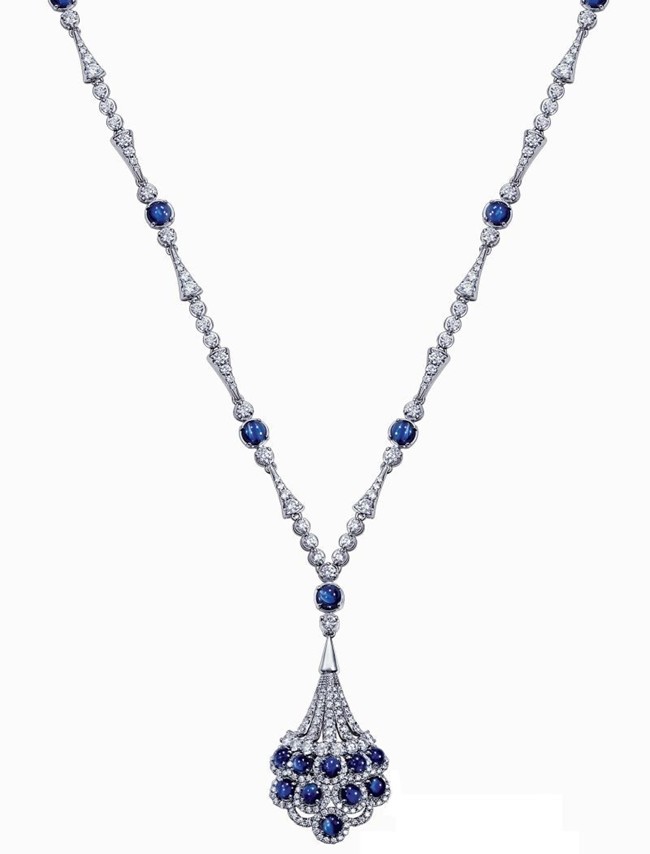 Channelling the imagery of young flowering flora, jewelry pieces in the Blossom series distinctively showcase natural sapphire and diamond arrangements across an 18K splendid white-gold setting