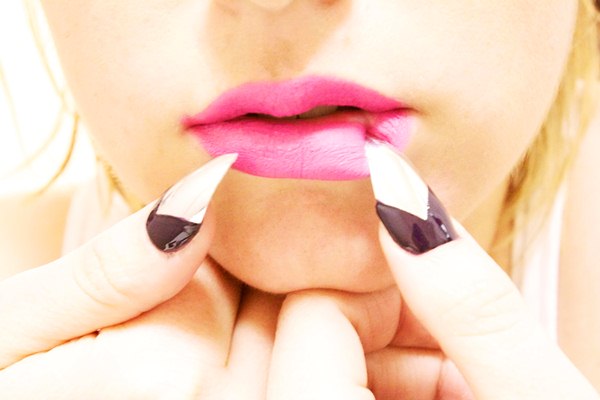 (Photo above from clarahnails.com)
Never overlook the importance of a good manicure. Although it is just a small fraction of your total look, it can compliment both your make-up and the outfit that you are wearing. Some people even take things further by letting their nails become the highlight with quirky designs, shocking colors and unconventional manicure methods.
Let's have a look at 5 nail trends to get obsess over for the year of 2013. These beauties come straight from New York Fashion Week Spring/Summer 2013 runways.
1) Gingham print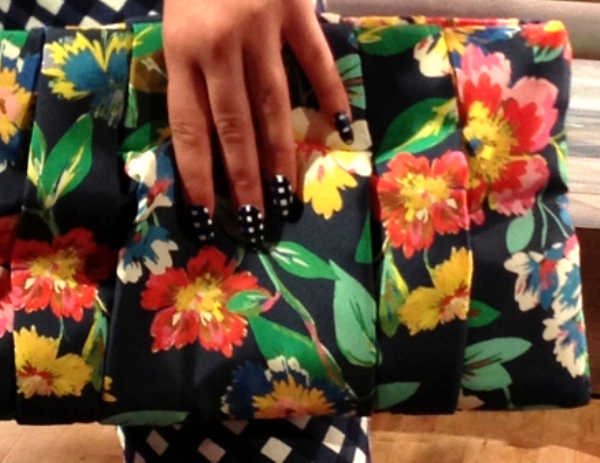 Seen at New York Fashion Week – Kate Spade's Spring 2013 show, this trend is bold and perfect for those who like the idea of print on their nails but at the same time doesn't want to take it too far.
2)  Matte-shiny French Manicure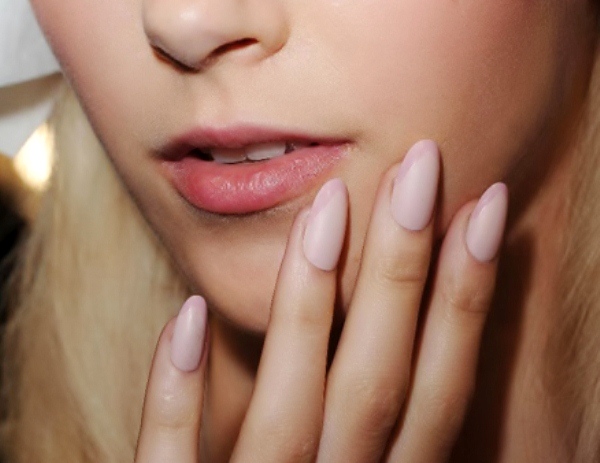 This is a brand new way to do French manicure. Seen also at New York Fashion Week, Angel Sanchez for Spring 2013. A slightly darker matte pink shade is layered on top of a glossy one and voila! You are now ahead of your friend in the manicure department!
3) Diagonal Color-pop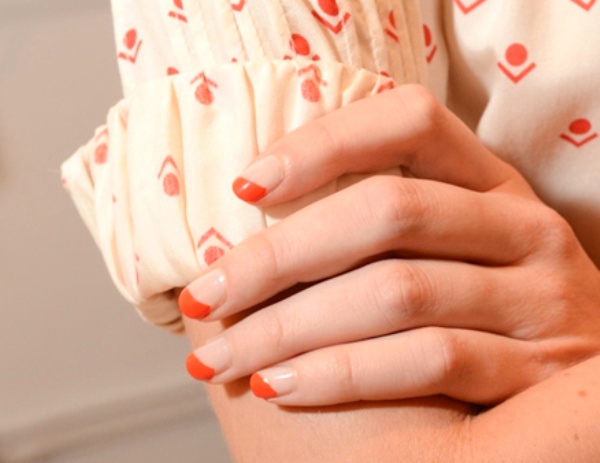 We've seen the usual two-tone nails being done to death. Seen also at New York Fashion Week, Lauren Moffatt for Spring 2013. Now what about a diagonal strip of bright hues on your nail for a change?
4) Stripe it up!
This looks quite easy to achieve. Seen also at New York Fashion Week, Chris Benz for Spring 2013. A straight stripe of metallic on top of your fave shade of nail-polish and you're done. Metallic is THE color for nails this year. This is just one of many different ways to spot it.
5) Go white!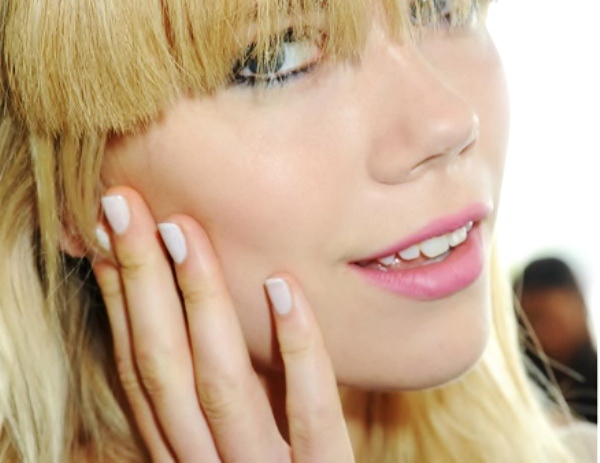 White will never goes out of trend but this year opt for milkier shade of white. Seen at New York Fashion Week, Karen Walker for Spring 2013, this milky shade of white is appropriate enough for work and less complicated compared to all aforementioned trends earlier.
So which nail trend best suits you? Print out these photos in color and bring it along for your next manicure appointment. If you decided to DIY, check out beauty stores like SASA (sasa.com) and Sephora (sephora.com) for selections of available nail polish according to your taste.