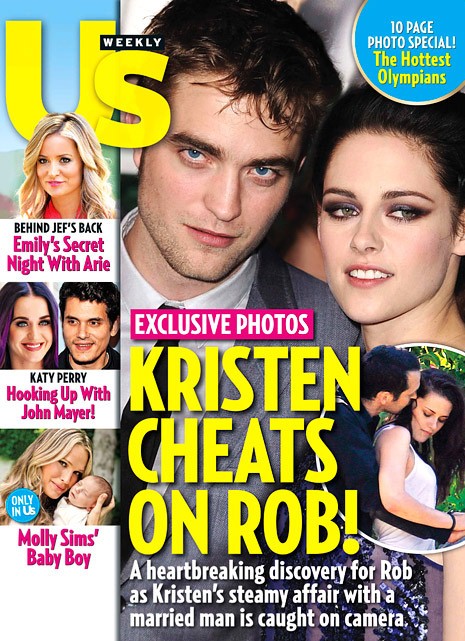 If you are within earshot of a Robsten fan, you might want to cover your ears.
Robert Pattinson's biggest fear has been realized.
On July 17 in L.A., the 26-year-old actor's girlfriend and Twilight costar, Kristen Stewart, 22, was caught by photographers in a series of steamy rendezvous with her Snow White and the Huntsman director, Rupert Sanders, 41 —  and the new issue of Us Weekly has the exclusive photos and details.
Previously, we got a glimpse of Kristen and Rupert's affections from the cover of US Weekly – but just take a look at the spread INSIDE!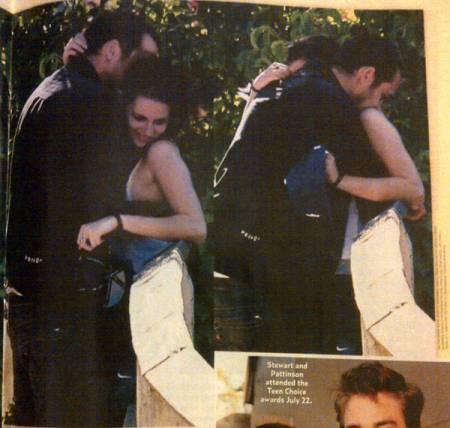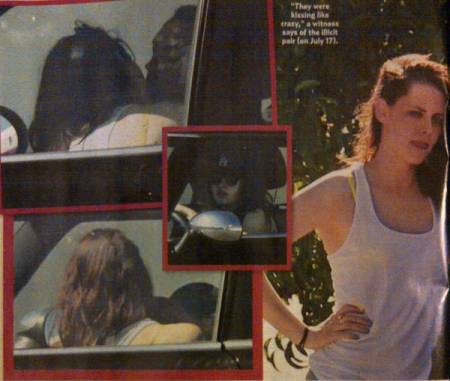 Tousled hair! GIGGLING! And do our eyes deceive us, or is that Rupert's LIPS on Kristen's SHOULDER! And are they leaning in for the REAL DEAL in Kristen's car?!
Such a moment of tenderness between … lovers? Friends? Certainly more than just co-workers!
Oh, Kristen! We just feel inclined to bite our bottom lip and sigh in your direction. Tsk tsk tsk…