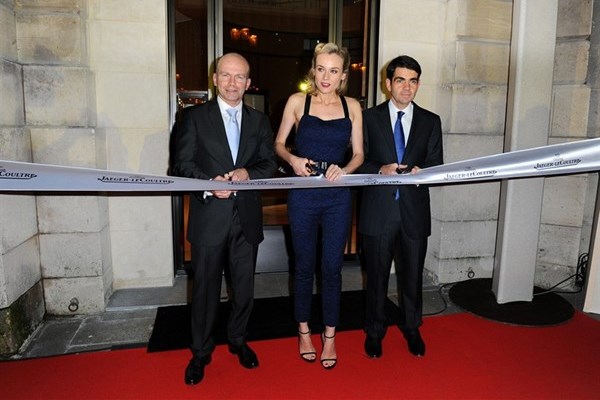 Diane Kruger (C), Guillain Maspetiol (L), Director General France of Jaeger-Le Coultre, and Jerome Lambert, CEO of Jaeger-LeCoultre at the ribbon-cutting ceremony of the new Place Vendome boutique
In a propitious alignment of the stars, Jaeger-LeCoultre inaugurated its fabulous Place Vendome flagship, right on the eve of the famed Swiss manufacture's 180th anniversary. The rendezvous was, as expected, stuffed to the gills with the glitterati of the horological world, mixed in with more than a sprinkling of stardust courtesy of Diane Kruger and other big names in the social, fashion and celebrity circles.
The new boutique's evocative address, No. 7 Place Vendôme, is an expansive, plushly decked out showroom and, at 500 square meters, also boasts the distinction of being the largest Jaeger-LeCoultre boutique in the world. The interior design is as welcoming as the facade is august: enter the gilded glass doors and you will be greeted with a light-suffused space in which, in the poetic words of the Manufacture, "Jaeger Le-Coultre will be to convey at once its past, its present and its future…"
Jérôme Lambert, CEO of Jaeger-LeCoultre CEO, was on hand to officiate the inauguration of the truly exceptional venue, in the requisite ribbon-cutting ceremony, flanked by the flawless face of their ladies' collection, Diane Kruger, as well as Guillain Maspetiol, Jaeger-LeCoultre Brand Manager for France.
For the opening night, the new boutique showcased the House at its technical best: with fascinating displays of some of Jaeger-LeCoultre's finest achievements, from the world's smallest mechanical movement, Calibre 101, to the most complicated mechanisms housing up to 1,200 parts.
In addition, Jaeger-LeCoultre also revealed its new Duomètre Unique Travel Time, issued in a 100-piece limited series in white gold, with two red "7" and "9" numerals applied on the dial paying tribute to the address of the boutique. A true showstopper, the Duomètre Unique Travel Time watch is the first GMT to enable its jetsetting owner to adjust the time in the travel time zone to the nearest minute.
The festivities continued with over 800 guests adjourning to the Grand Hotel, where they mingled at an extravagant cocktail party replete with circus performances and a thrilling equestrian show.
Scroll through to see a selection of well-dressed guests at the event, which included Catherine Deneuve, Carmen Chaplin, Isabelle Huppert, Inès de la Fressange, Vincent Perez, José Luis Rebordinos, Olga Sorokina and Marina Hands.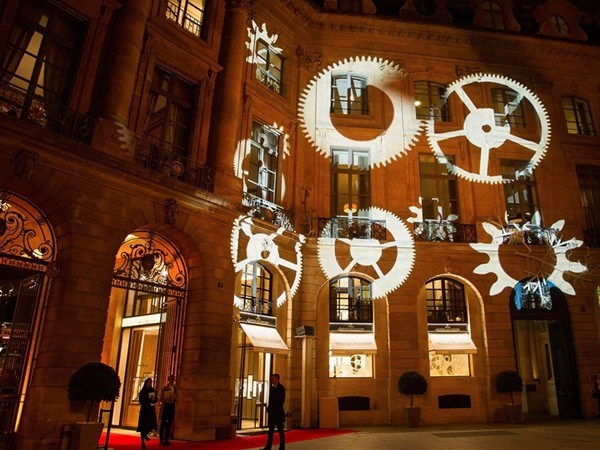 The illuminated facade of the new flagship featuring a timely motif of wheels and gears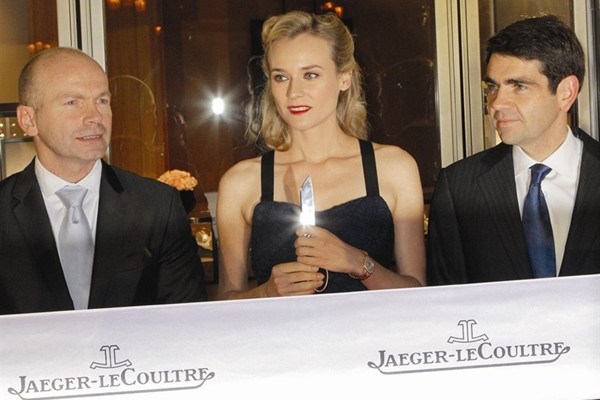 Diane Kruger (C), Guillain Maspetiol (L), Director General France of Jaeger-LeCoultre, and Jerome Lambert, CEO of Jaeger-LeCoultre
Elodie Yung admiring the exquisite timepieces on display, which included the limited edition Duomètre Unique Travel Time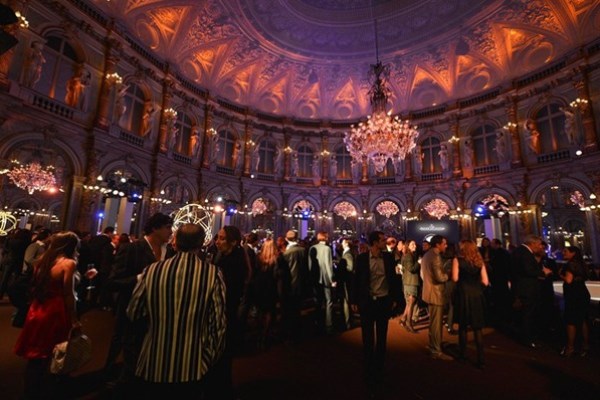 Overview of the atmosphere at Grand Hotel during a cocktail following Jaeger-LeCoultre Vendome boutique opening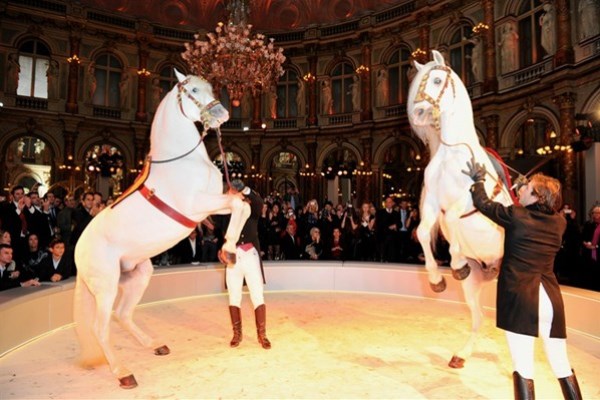 A magnificent performance by showhorses trained by famed horse trainer Mario Luraschi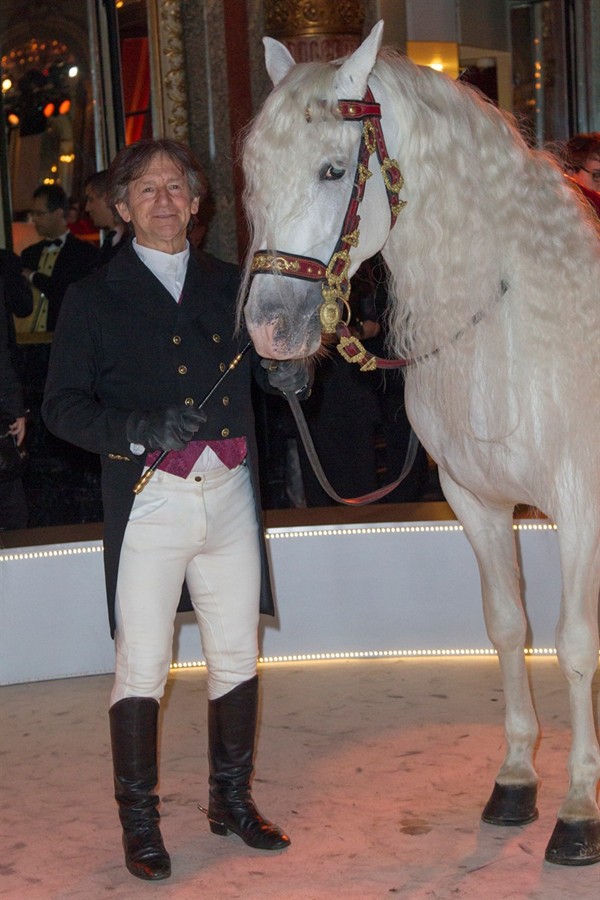 Horse trainer Mario Luraschi performs a show at Grand Hotel during a cocktail following the Jaeger-LeCoultreVendome boutique opening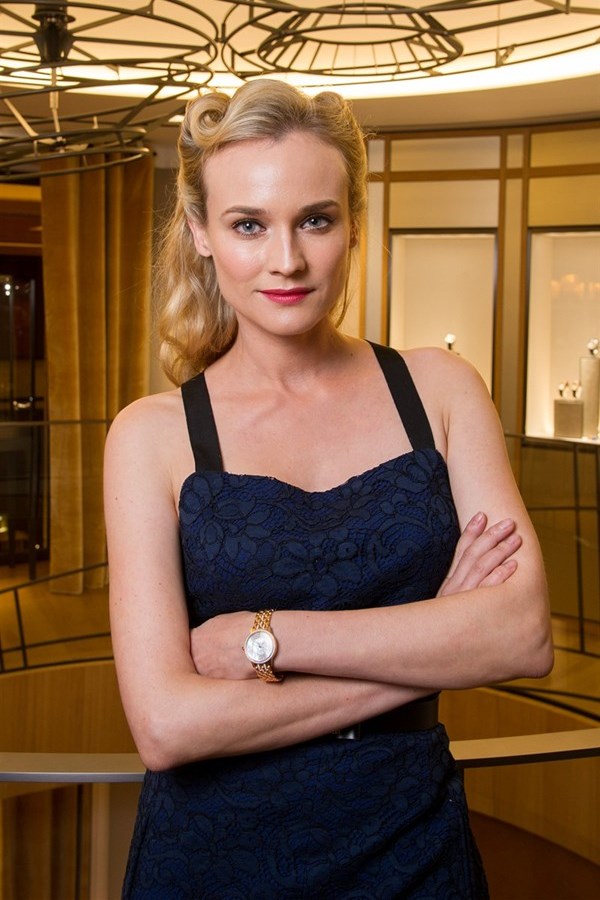 Diane Kruger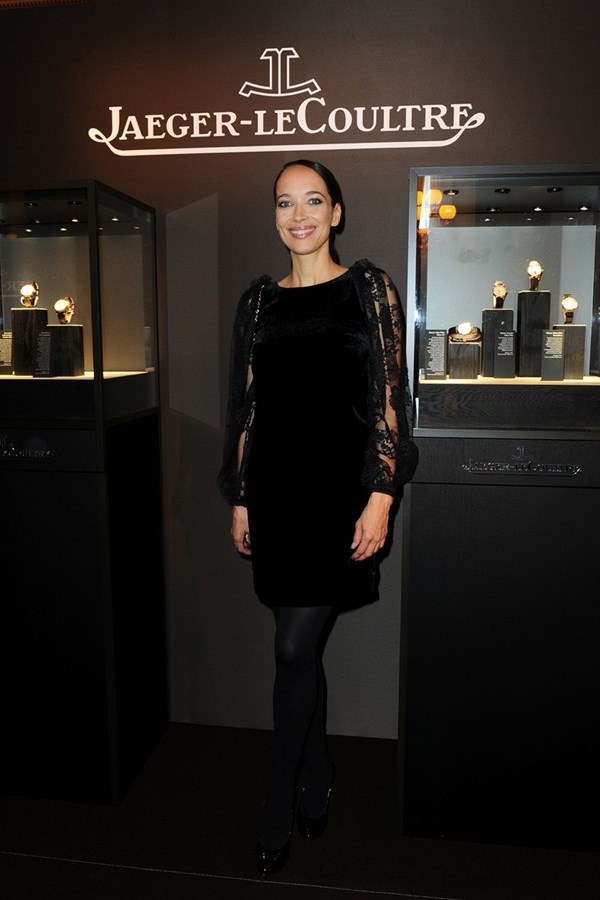 Carmen Chaplin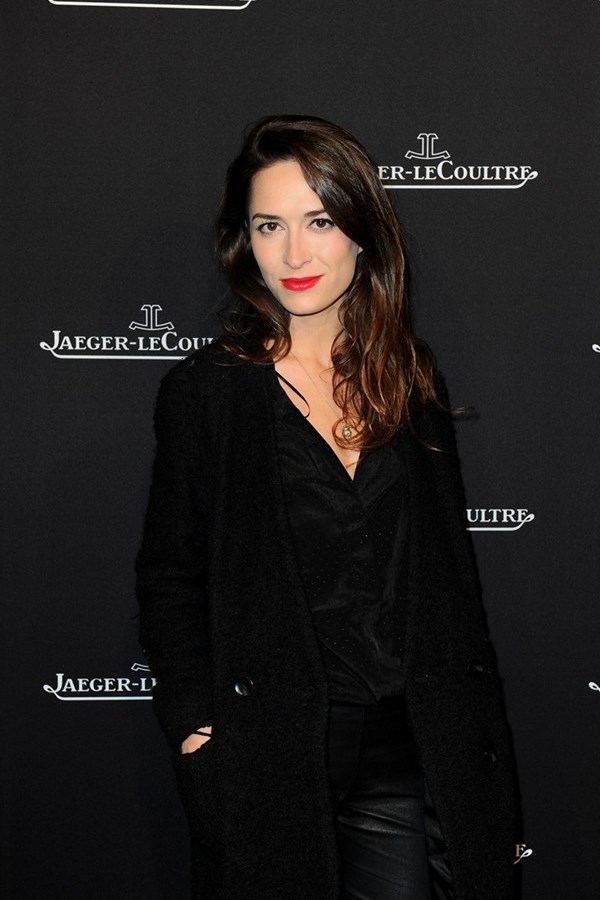 Nathalie Duchene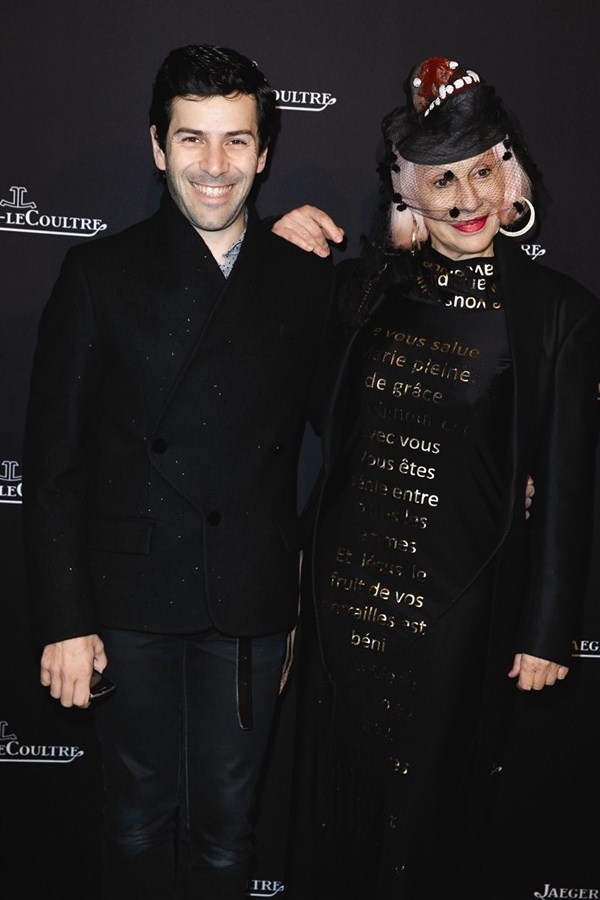 Fashion designers Alexis Mabille and Marie Beltrami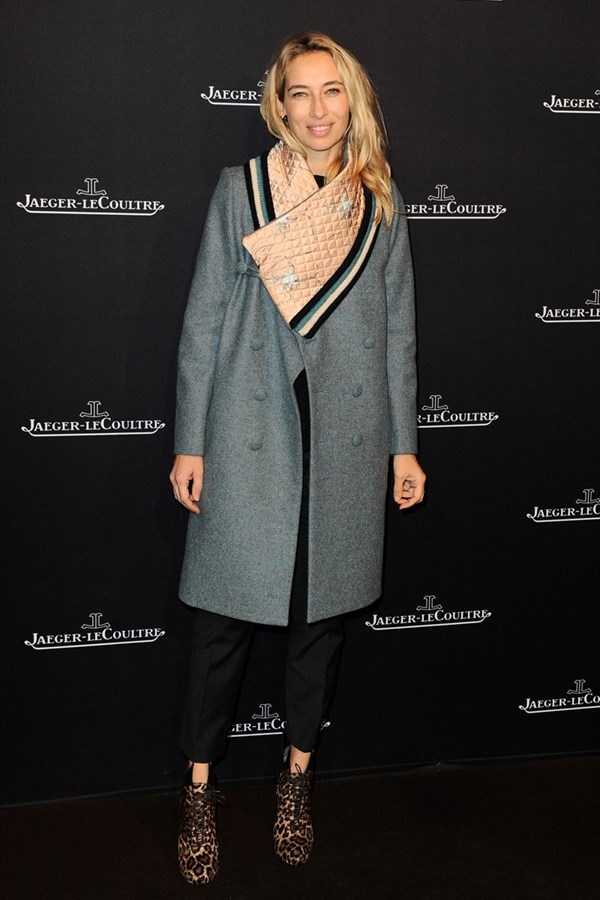 Alexandra Golovanoff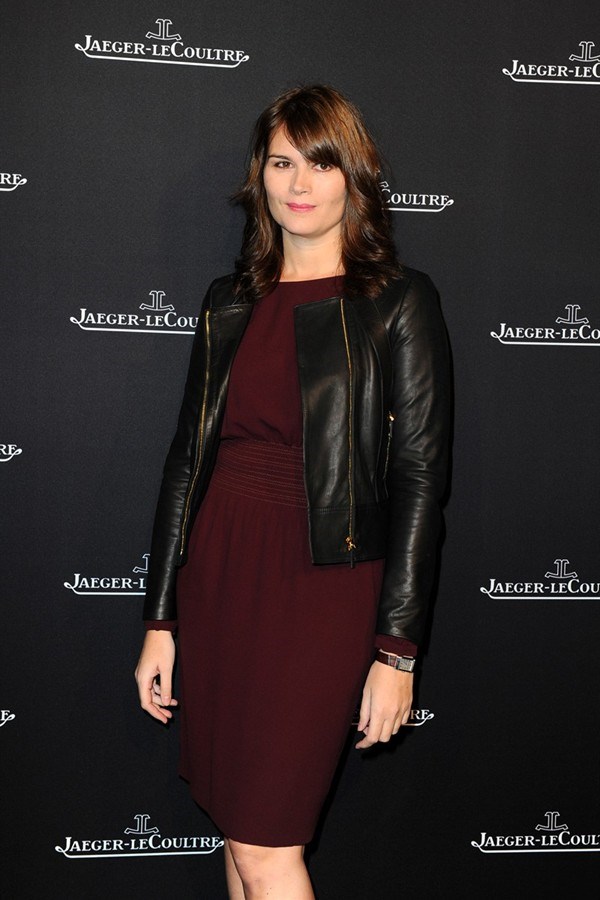 Marina Hands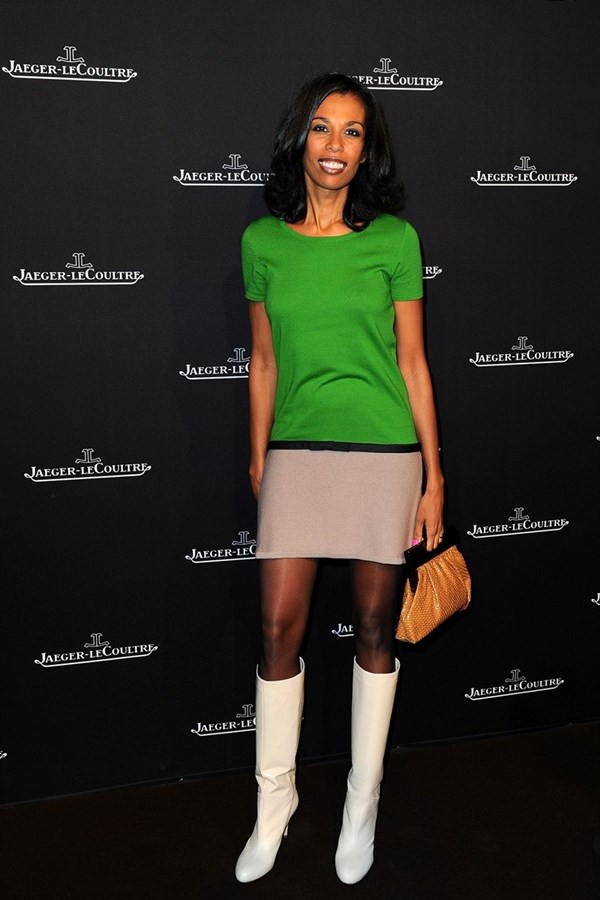 Elizabeth Tchoungi
Priscilla De Laforcade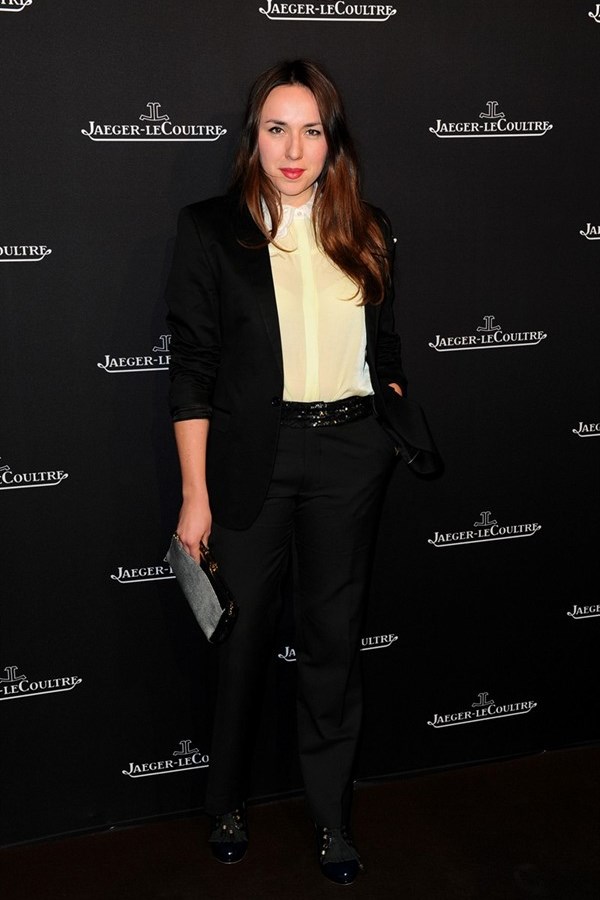 Deborah Grall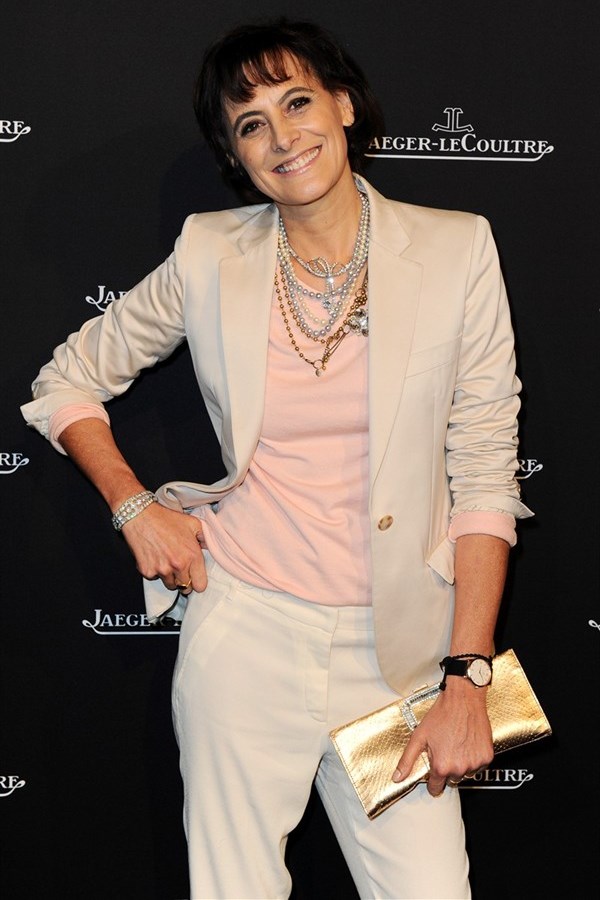 Ines de La Fressange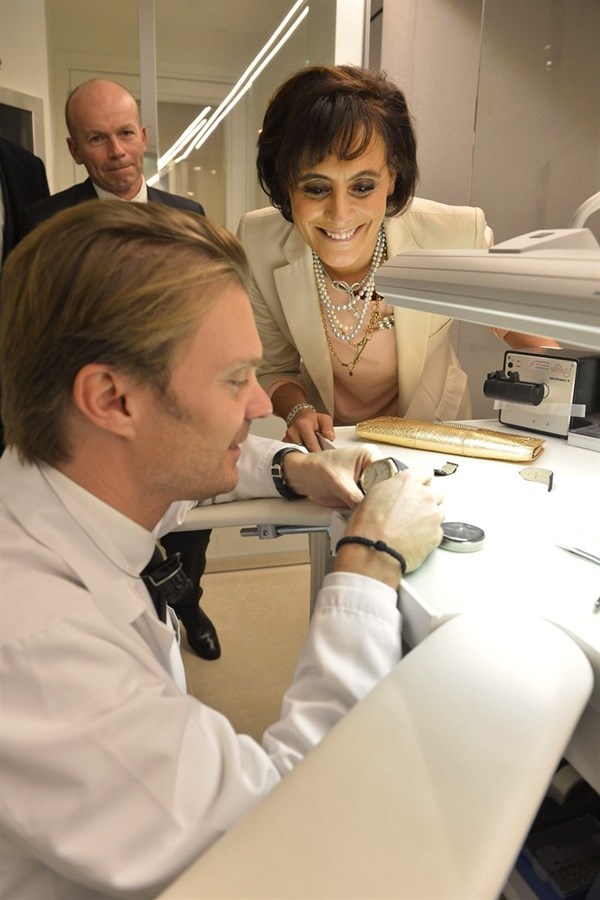 A beaming Ines de La Fressange, evidently enjoying herself at the live demonstration of JLC's horological know-how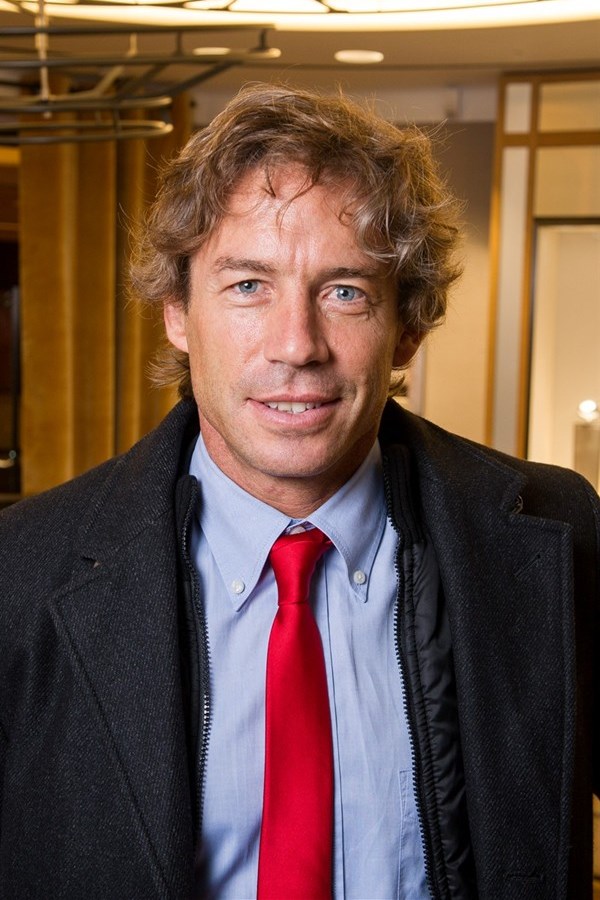 Diego Dominguez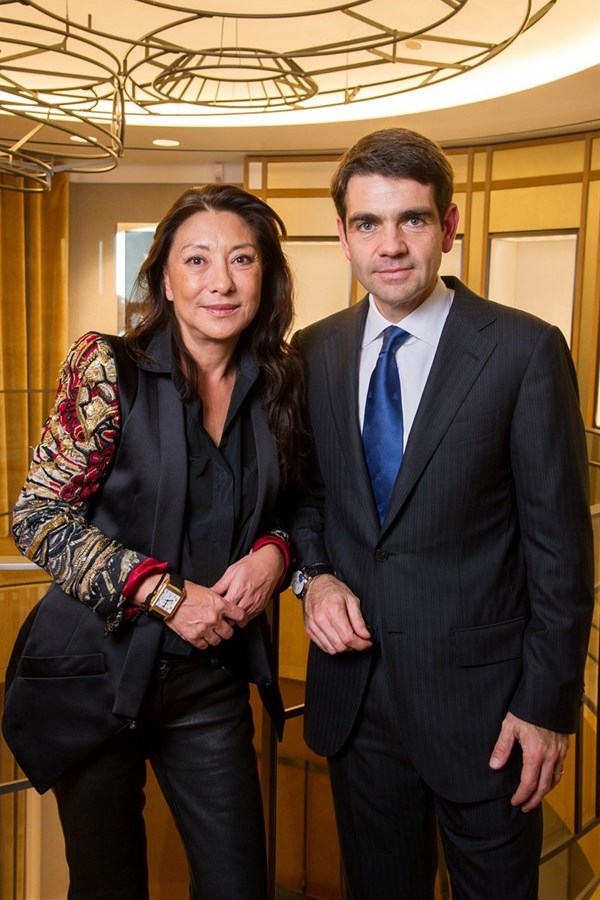 Fashion designer Barbara Bui and Jerome Lambert, CEO of Jaeger-LeCoultre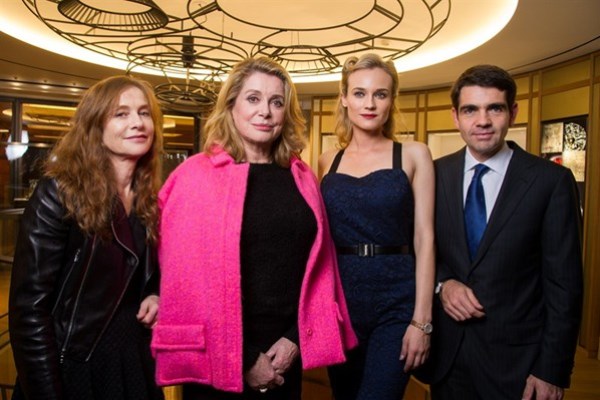 (L-R) Isabelle Huppert, Catherine Deneuve, Diane Kruger and Jerome Lambert, CEO of Jaeger-LeCoultre
Elodie Yung
Olga Sorokina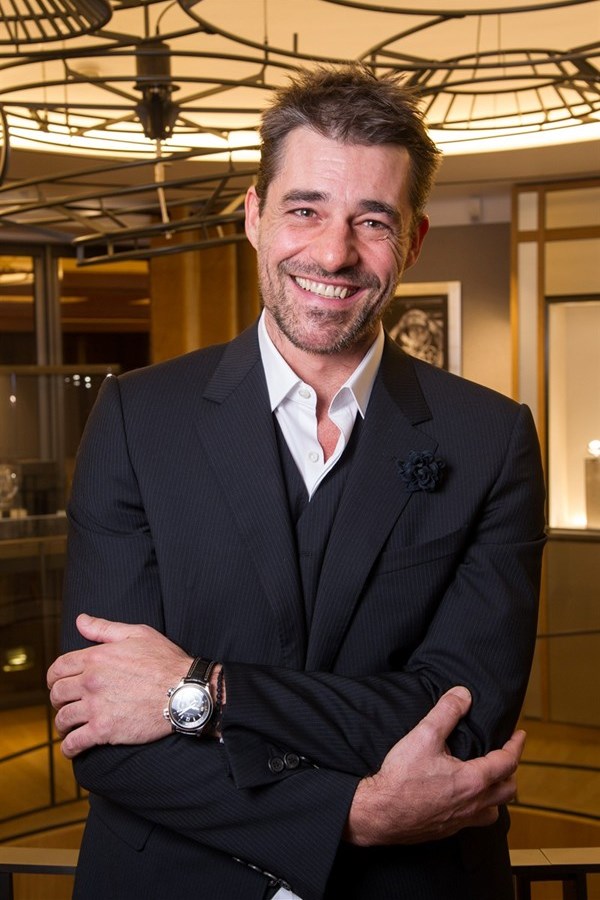 Thierry Neuvic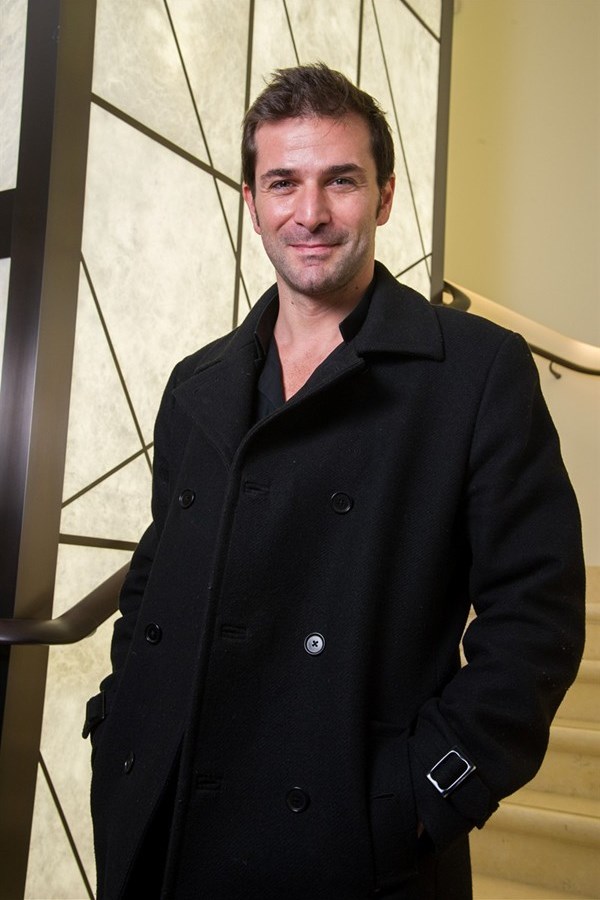 Gregory Fitoussi
Diana Gartner and Manuel de Dietrich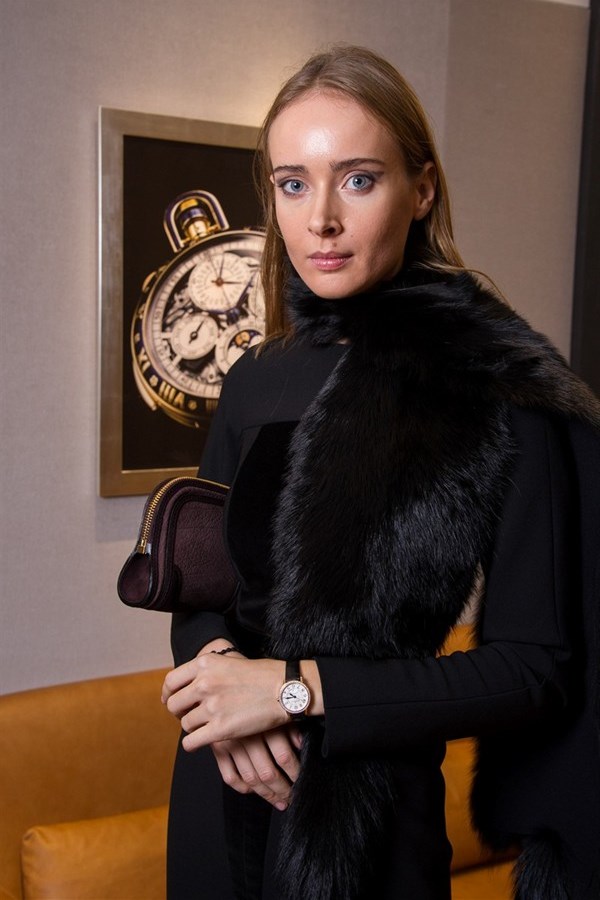 Olga Sorokina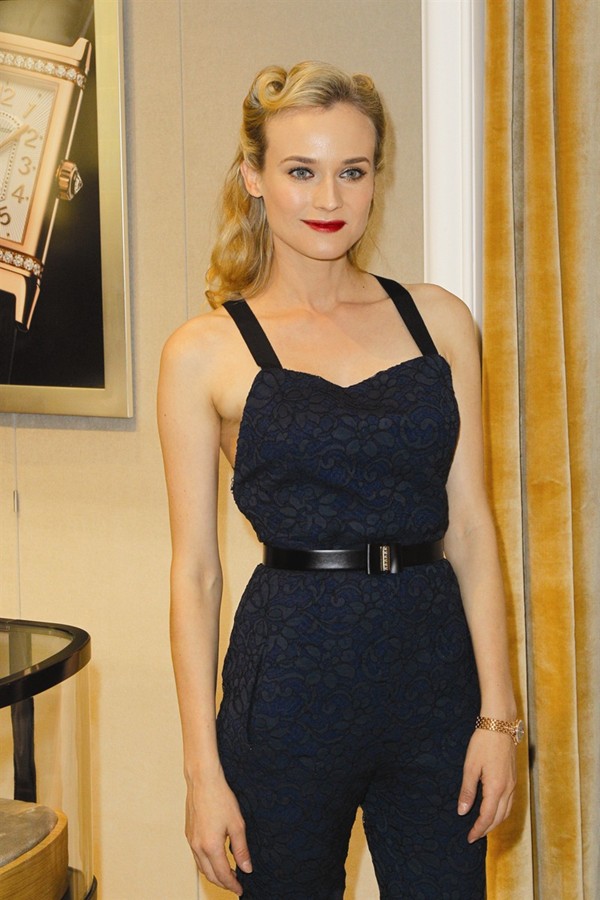 Diane Kruger…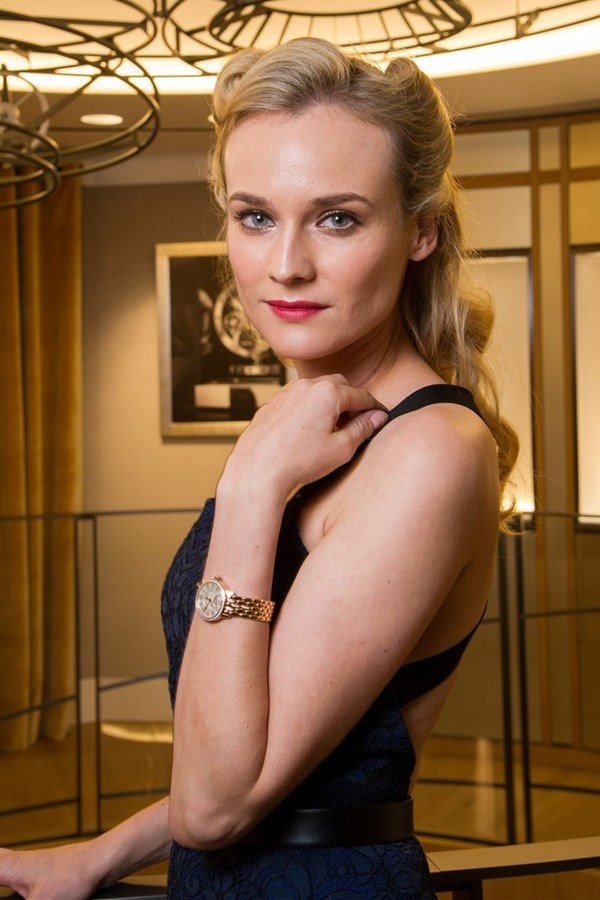 …and one final shot of Diane Kruger