(L-R) Dorothee Henrio, Christina Ang, Lim Jee Yah, Christopher Kilaniotis, Ja'naed Woods
Cartier Singapore unveiled its new look Ngee Ann City boutique in an exclusive launch event for friends of the fine French jeweler. The private evening bash saw a ribbon-cutting ceremony overseen by Mr. Christopher Kilaniotis, Managing Director of Cartier. Ms. Lim Jee Yah, Director of Shopping Centre Management officiated the opening of the refurbished boutique by cutting the ribbon sash in the house's signature red.
The night was graced by prominent luminaries from the social scene, such as Mdm Ang Woon Yeok and son, Ms Sarah Chan, Mrs Linda Irawaty Lim and Ms Caroline Quach, among many others, who arrived donning dazzling Cartier jewelry and watches. They were greeted by a spectacular display of bejeweled objects by Cartier, including specially flown in pieces from the latest high jewelry collection.
While the intimate boudoir of the second floor served to pamper the ladies, the first floor proved popular with the men. Hosting a dedicated area for masculine timepieces, the Fine Watchmaking Salon on the first floor impressed horologists and gents with the most complicated haute horlogerie pieces from the Maison – a timely reminder, perhaps, of the upcoming Cartier Time Art Exhibit at the nearby ArtScience Museum.
The luxurious, welcoming facade of the revamped Cartier boutique at Ngee Ann City
Teo Shu Hui, Teo Li Hui, Y.B. Datin Lyn Wee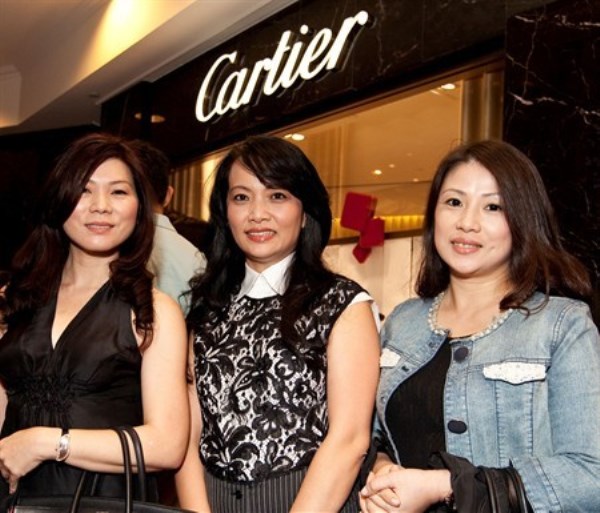 Caroline Quach, Linda Irawaty Lim, Sarah Chan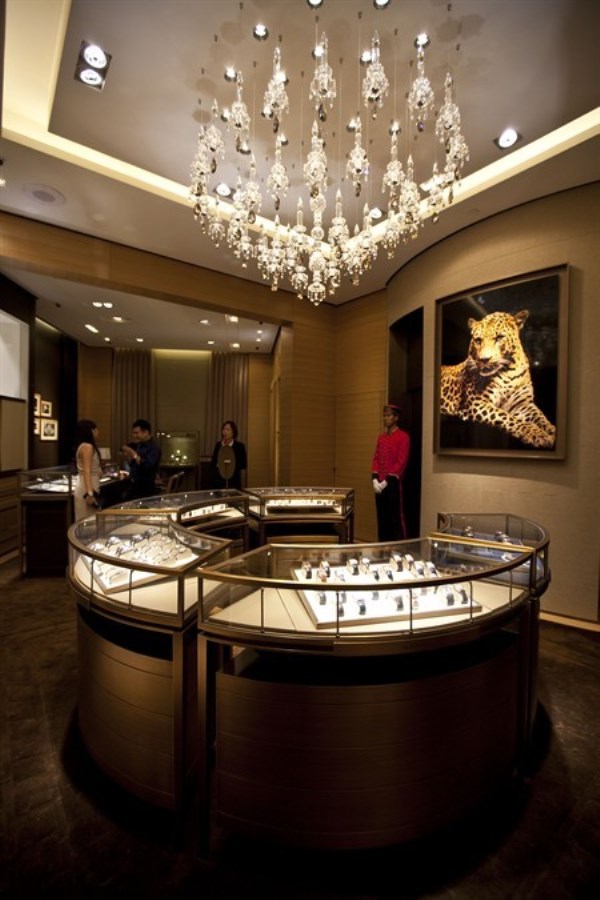 The masculine timepieces area on the first floor
Cartier high jewellery on display at the launch
Y.B. Datin Lyn Wee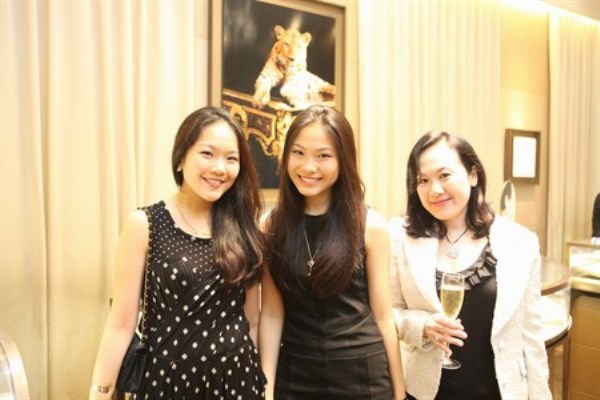 Teo Li Hui, Teo Shu Hui, Y.B. Datin Lyn Wee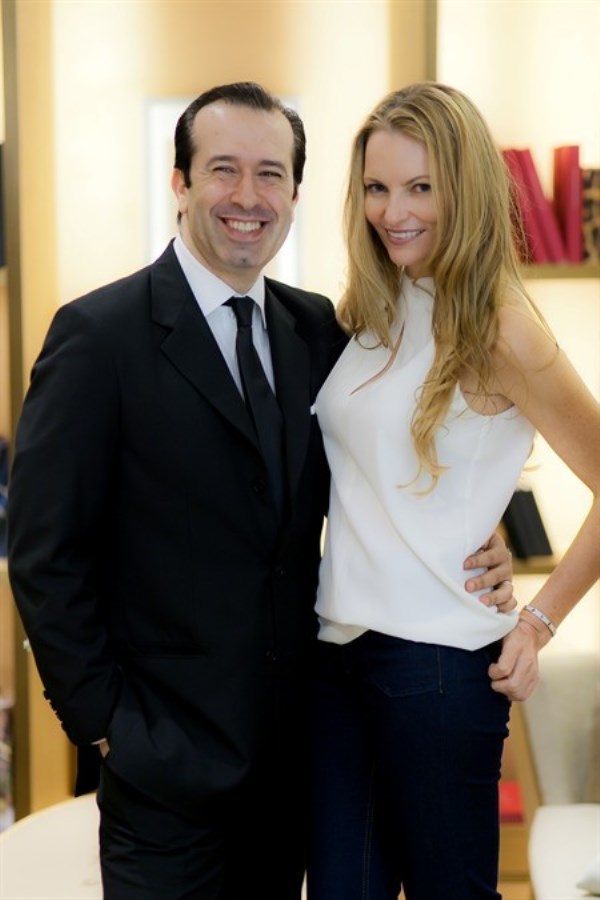 Christopher Kilaniotis, Ja'naed Woods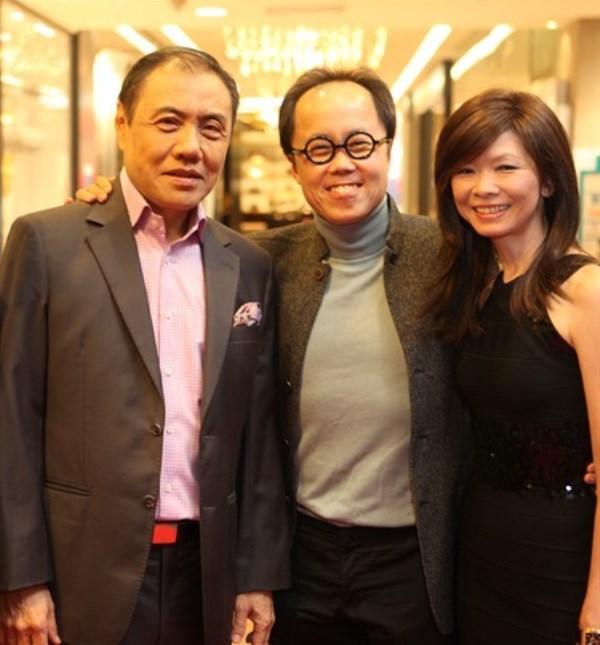 Tan Puay Hiang, Dr Bernard Cheong, Dolly Cheong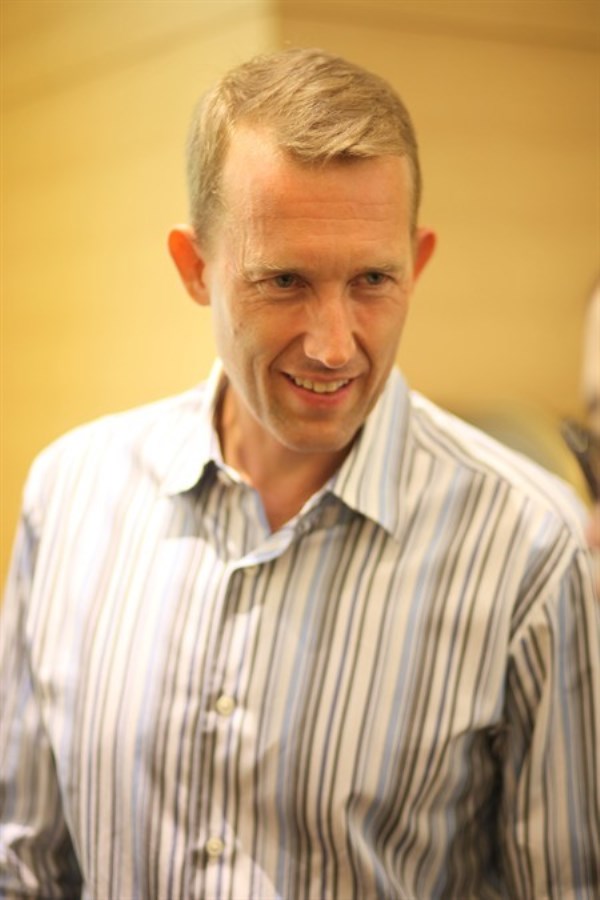 Lars Sorensen