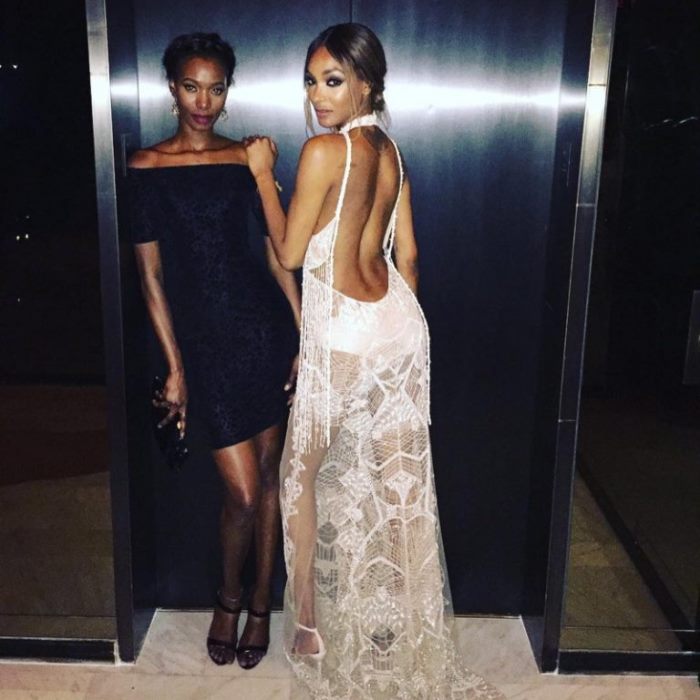 Jourdan Dunn wears a Jonathan Simkhai dress at the 2016 CFDA Awards. (Photo: Instagram/officialjdunn)
The CFDA Fashion Awards are a highly anticipated event on the calendar of any fashionista, and if you follow some of the designers on Instagram, then you will undoubtedly have noticed a buzz of excitement radiating from your feed. All of the major designers, models, and trend-setting celebrities were making themselves known on Instagram during the awards. From selfies of Jourdan Dunn in her dressing gown to photos of Brandon Maxwell's French bulldog, the fashion stars of the CFDA awards certainly gave their followers a range of glamorous photos to feast on.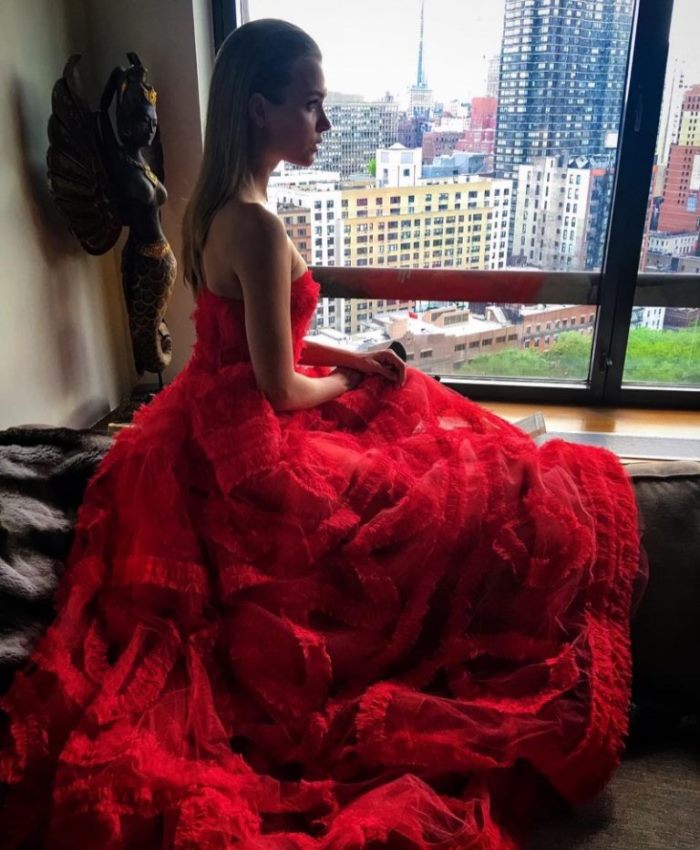 Josephine Skriver wearing a Sachin and Babi red gown before the CFDA Awards. (Photo: Instagram/josephineskriver)
The CFDA awards are not the only time that celebrities and fashion stars have been making waves on Instagram. Instagram is a favorite amongst stars like Kim Kardashian, Gisele Bundchen, and Amanda Seyfried, but many stylists also use this social media channel to share their fashion tips. Israeli model Bar Refaeli even announced her pregnancy on Instagram. These stars have Instagram followers in the millions, but does this mean Instagram is the most successful way of gaining an online audience?
For those sharing a lot of visual content, Instagram is certainly a favorite, but there are other ways of attracting new followers online. Many of today's celebs even manage their own websites and create particular content for their fans. Beyoncé updates her blog every now and then, Gwyneth Paltrow has a lifestyle website, Jessica Alba has her own website for mother and baby products, and Zooey Deschanel writes on her own site to inspire young women. None of these celebs have some special way to get their site online, most would use a host such as this one, and then simply use social media (like Instagram!) to spread the word about their website.
Naomi Campbell wears Brandon Maxwell dress at the 2016 CFDA Awards in photo with designer. (Photo: Instagram/iamnaomicampbell)
There were many highlights from the awards shared on Instagram, but some of our favorites came from Taylor Hill, who shared a photo just before she entered the awards, as well as Naomi Campbell, who shared an exclusive photo of her celebrating at the event ceremony with Brandon Maxwell. Danish model Josephine Skriver shared some stunning photos alongside fellow models at the party, as well as a beautiful shot of her getting ready in her apartment. Beyoncé was of course a big hit on Instagram, with photos of her in a Givenchy suit on the red carpet, a look that proved Queen B truly is one of the hottest fashion icons of this generation.
Instagram is an effective way for celebrities to reveal exclusive insights into their personal lives, connecting them with their online audiences and enabling their fans to feel a part of their star-studded lives. So, if you want to keep a finger on the pulse of the celebrity and fashion world, Instagram is the place to be.